A factory Jeep Wrangler is a highly capable vehicle that is fun to drive, engineered for adventure and performs excellently in its many roles. From commuting to work to rock crawling at your local off-road park, a Stock Jeep Wrangler will have no problem conquering plenty of trails, parks, and off-road experiences. Join us as we dive into what makes a Wrangler an impressive vehicle and explore some of the options that optimize specific trim packages and features for increased off road capability.
Trail Rated Stock Jeep Wrangler
Jeep throws a badge on all their Wrangler vehicles as a certification your truck is "Trail Rated." This stamp means your car is optimized for off-roading with a focus on a few specific engineering traits. Every Wrangler in the current lineup is Trail Rated and that's a sign that your Jeep was designed to be an off-road capable Jeep Wrangler right from the factory.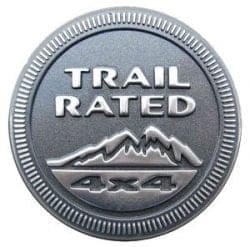 Stock Jeep Wrangler Capabilities
Factory made for off roading with trail-rated badge, the Jeep wrangler is an extremely capable off-road vehicle. Let's dive into specific capabilities and explain a bit about how they help. We'll explore a bit about the design decisions and benefits of the Wrangler platform and what that means for its off-road capability.
Traction
Every Jeep Wrangler offers 4×4 all-wheel drive, low gearing and all-terrain tires providing exceptional traction in rain, snow, sand, mud, and dirt. Specific Wrangler brands such as Rubicon offer electric locking differentials, lower gearing, and options to increase traction and performance over obstacles.
Air Down!
Did you know that you can lower the air pressure in your tires for a more enjoyable off-road ride? Driving down "washer board" trail roads and shaking to pieces? Drop the PSI in your tires down to 20-25 lbs and enjoy a smoother ride! Don't forget to air back up before resuming driving on paved roads or at high-speed
Sale
Smittybilt 5.65 CFM Air Compressor - 2781
Auto-thermal cutoff switch - protects motor against damage
Maximum continuous cycle time (duty cycle) - 40 minutes at 40 psi at 75 degrees Fahrenheit
Maximum airflow - 72 liters per minute. Quick release 24 foot coil hose
Integrated easy to read 150 PSI pressure gauge
Storage bag included
Staun Tire Deflators | The Australian Original Tyre Deflator (Airdown to 6-30 PSI Standard Range)
FAST: Accurately air down all four tires from street pressures to trail pressures effortlessly in just a few short minutes.
AUTOMATIC: Apply one deflator onto each tire stem and Staun automatically stops gushing air at the set PSI. No tricky removal of valve cores. No need...
ADJUSTABLE: Airdown from street pressures to between 6 and 30 PSI (the most commonly used range) - factory set at 18 PSI. Adjust as often as you like.
CONVENIENT: Save your back and knees. Yes, now you can stand up while Staun airs you down.
COMPACT: The set of 4 deflators fit easily the palm of your hand with the included genuine Australian leather pouch.
Maneuverability
Short Wheelbase affords maneuverability to drive around obstacles and handle switchbacks with ease. If you have ever taken larger trucks off-roading and had to drive around switchbacks or through narrow turns, you will appreciate the short wheelbase of a Jeep. Maneuverability will change slightly between base Jeeps Wrangler and Wrangler Unlimited options.
Maneuverability is important for trails such as the world-famous Black Beer Pass in Colorado where you want to be able to do the three point turns safely. The shorter wheelbase on a Jeep Wrangler will help you from getting sideways on rocks and road grades on this beautiful off-road pass.
Ground Clearance
Large tires and suspension give proper ground clearance for driving over obstacles. The goal of off roading is to drive over things and do so safely. More substantial ground clearance affords you more height over objects to safely clear them without damaging your vehicle. Multiple trim packages and Jeep options provide higher ground clearance over base models.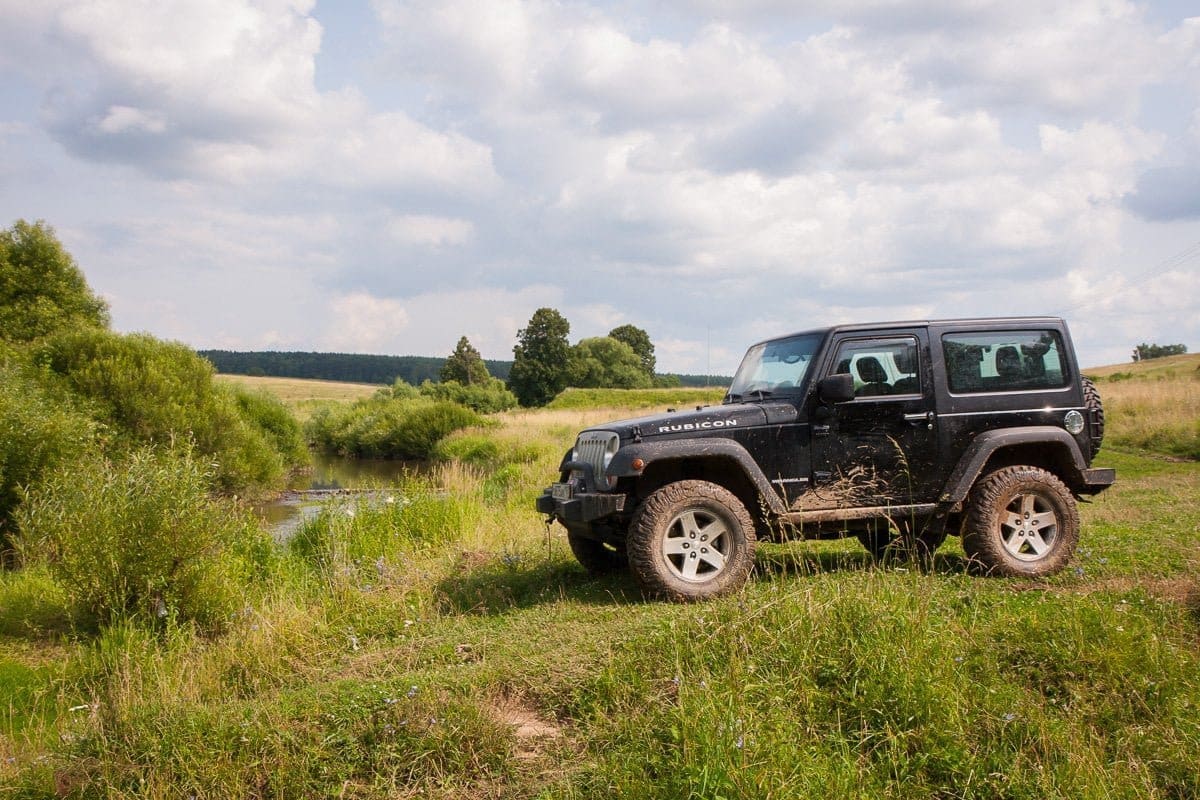 Jeeps with larger tires or lift kit options will increase the ground clearance and capability of your vehicle. You will find that the Rubicon line of Jeep Wranglers will typically come with 33″ tires or larger while the new addition of the 592 Jeep Wrangler will often come with 35″ tires.
Articulation
The suspension can "flex" or articulate to allow wheels to remain in contact while driving over large obstacles providing more stability. Obviously, with third party options, you can increase articulation aka "flex" drastically such as the Jeep pictured below (which has larger tires, lift, winch & other options).
Sway bars can be "disconnected" to allow more articulation. You can find affordable "quick disconnects" that are an affordable/cheap upgrade for any Jeep. Disconnect them while off roading and always reconnect when driving at highway speeds.
JKS 2034 Front Swaybar Quicker Disconnect System for Jeep JK
The Package Height of the Product is 5.334 centimeters
The Package Length of the Product is 35.814 centimeters
The Package Width of the Product is 14.986 centimeters
Package Weight: 1.837 kilograms
Helps limit body roll and suspension travel during hard turns
Fording
Jeeps are meant to get dirty and cross water/streams. The vehicle is designed so that electronics/components are tucked away and protected, and the interior/body is easy to clean and drains water away.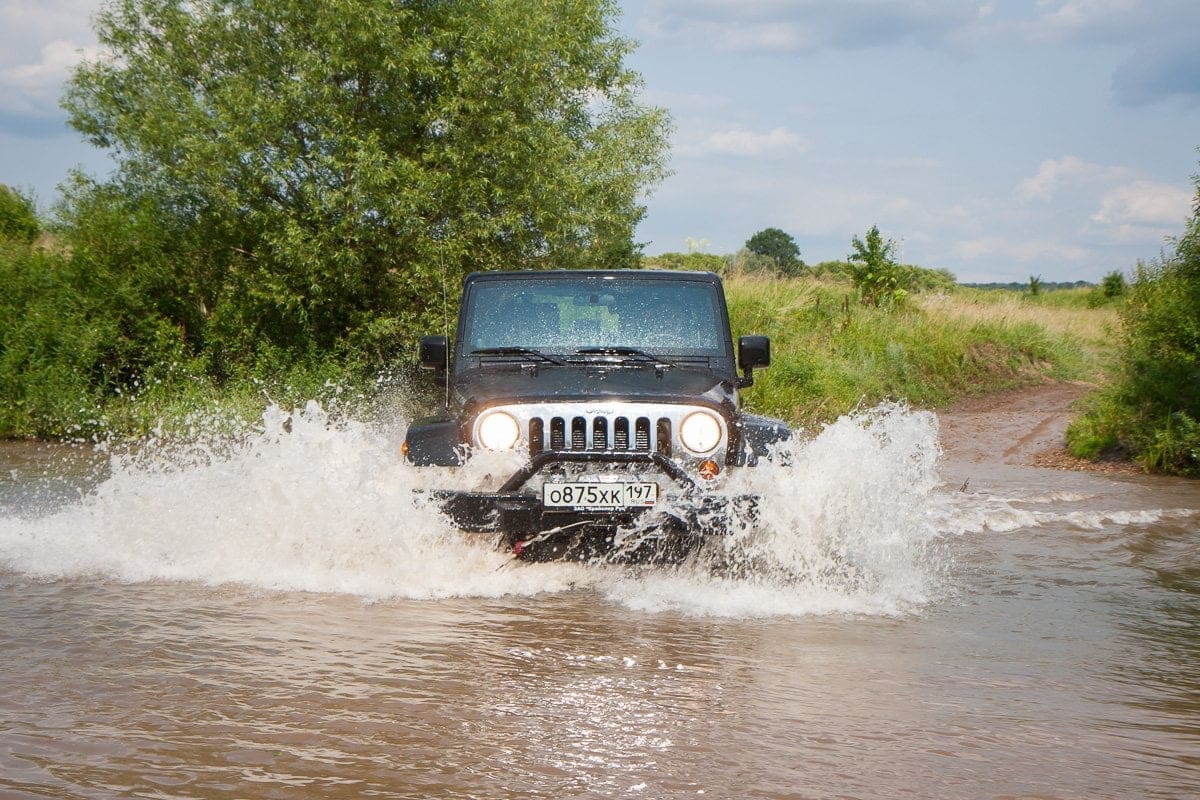 If you plan to do deep water crossings, you may want to investigate a snorkel. For crossing shallow streams, the standard Jeep is more than capable of getting you to your favorite fishing and camping spots.
Define your Mission
What is it that you want to do with your Jeep? Are you a weekend warrior mostly using your Jeep for fun on the trails while on vacation? Do you commute to work and use it as a daily driver with an itch to go or wheeling on the weekends?  Do you already have plans to specialize in hobbies or specific goals in mind?  What is your budget? What are your dreams? I use my Jeep to commute during the week and camp with our trailer mounted Roof Top Tent on the weekends.
Out of the factory Chrysler offers a few vehicles that have enhanced performance for off road capability and tailor your purchase to your mission.
Wrangler Options & Trims
Chrysler has a few Jeep Wrangler brands that offer specialization geared towards enhanced trail ratings and off-roading experiences. The Sport is your base package and a very capable vehicle that is trail rated, however the Sahara and Rubicon lines offer default options that increase their capability over other base models.
Sport
The Sport Wrangler is the base module and out of the factory offers the following core gear specs.  I mention 3.21 / 3.73 gearing because this gearing varies wildly between region/dealer/option – such as automatic transmission vs. manual transmission and you can locate vehicles with the higher gearing as needed. (Recommended if you plan on larger tires)
8.4″ ground clearance
Optional "Trac lock" limited slip diff
3.21 / 3.73 Gearing
Dana 44 rear, Dana 30 front axles
np231 (selec-trac) t-case
Sahara
Over the base Sport Package, the Sahara offers a trim package that includes more color options, painted flares, better sound system and increased interior options. However, they also include some upgrades that help for off road performance – the major one being larger wheels that give you another 1.3 inches of clearance.
9.7″ Ground Clearance
18″ Wheels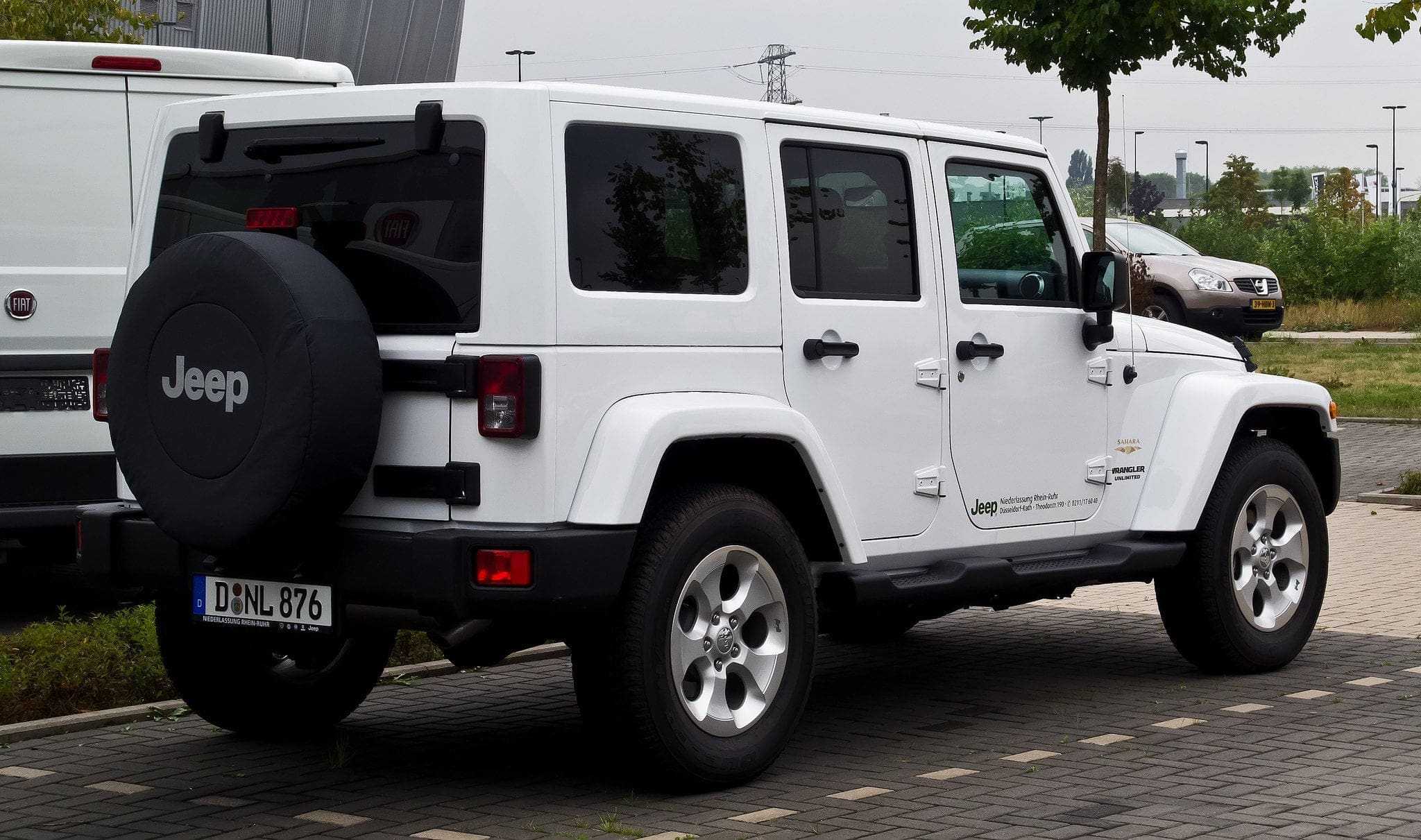 Rubicon
Jeep Rubicon is the premier Wrangler brand for off-road factory performance that comes with enhancements that help it achieve more advanced trails such as electronic quick disconnects, larger tires, Dana 44 axles front and rear plus other options.
9.7″ Ground Clearance
17″ Wheels
33″ Off road tires
Dana 44 Axles front & Rear
tru-lok electric lockers
up to 4.11 Gearing
v241 (rock-trac) t-case
Electronic Front Sway Bar Disconnect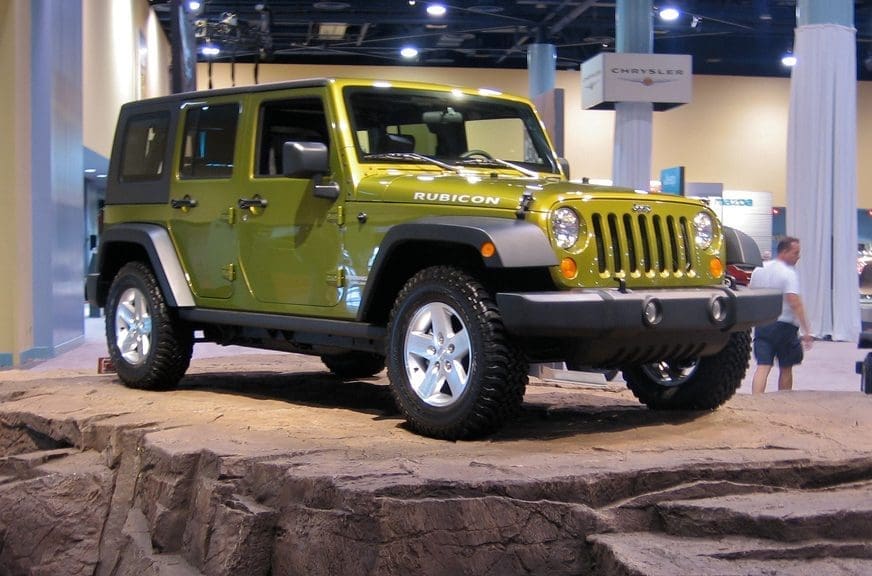 Chrysler offers many Wrangler trims and packages and has been known to do one limited production of special options however the Sport, Sahara, and Rubicon lines are usually abundantly available and the most common options.
In selecting your base package, be sure to think ahead. If you're just into mall crawling and want to customize your Jeeps looks or you want to customize to large extremes and replace everything, then a Sport is a more affordable option to start with. If you want to go off road but not mechanically inclined, then the Rubicon may be your best bet giving you strong off-road options out the door.
My mission is satisfied with a Jeep Sport. I chose the sport package since I'll be replacing components as I upgrade, and it works great for off roading and hauling around my Rooftop tent on my trailer.
Jeep Wrangler Unlimited
The major difference between the Jeep Wrangler and Jeep Unlimited is that the Unlimited series has four doors and a larger wheelbase. The standard two-door Wrangler has a ~96″ wheelbase, and the Jeep Wrangler Unlimited has a 116″ wheelbase. For most people, the decision is between 2 doors or 4 doors but keep in mind that if you're looking to customize your Jeep, the wheelbase could play an important purchase decision.
Benefits of a stock Jeep
A stock Jeep is a great Jeep – it gives you something that is entirely capable of many missions right from the factory but more importantly, you get to know your vehicle and you can choose how you want to modify or tailor it for your mission. Stock Jeeps have abundant parts, lots of repair places which are familiar with the brand and if you have a new vehicle, you have warranty coverage on a stock Jeep.
Safety
Factory Jeep has is to safety standards, and Jeep must stand by them.  Adding a lift, increasing wheel size, or customizing the drive train of your Jeep may impact on the safety standards that your vehicle has been tested against. There is a strong piece of mind knowing your vehicle meets or exceeds factory safety requirements.  While anything can go wrong with any vehicle, Mopar parts are of decent quality and build consistency that they can be relied upon. I've heard many stories of catastrophic part failures and death wobble from modified Jeeps when owners cut corners and bought cheap to get the looks but avoid the costs. Be smart and be safety conscious. It's your life at the wheel.
Warranty
Having a new Jeep Factory warranty is a terrific way to control costs.  While many Jeep owners love "wrenching" their vehicle some owners just like the peace of mind that a warranty covers their car for the first few years. If you mod your truck, you may risk your warranty coverage.
Abundant Parts
No shortage of factory parts and third-party parts. With a stock Jeep, you don't have to wonder if your boutique customized lift is going to have spares two years down the road or if they're even going to be in business. With everyone rushing to customize their Jeeps stock owners have the benefit of an unlimited free parts supply chain. People are often giving away so many factory parts for free simply because there are so many available with everyone customizing their Jeep.
Speaking of parts, the best way to find Jeep Parts at huge discounts is to check out the many Jeep Groups on Facebook, watch for Jeep Parts on Craigslist and join a Jeep club in your area. I'm blown away by the community at times with the support and parts trade network that exists on the internet.
Learn the fundamentals of Jeeping
Driving your stock Jeep on beginner/intermediate trails will help you learn the fundamentals of off roading and let you enjoy your vehicle without having any further outlay in cost. There are many trails all over the world where a stock Jeep is more than capable of completing them, so there is no need to rush into upgrades or spend money – just get out and explore.
There are lots of clubs, Facebook groups, and forums on the internet to get out and discuss everything about ownership, off roading and trail riding. I suggest finding a local club and getting to know them. It's a wonderful way to source used parts, share knowledge, learn from the experiences of others.
If you're new to off roading, check out our off-roading tips for beginners and stock up on these off road essentials you should have.  Never stop learning and always be prepared.
If you want to crank it up a notch and explore advanced off-road parks or go rock crawling, check out our Aluminum vs Steel Skid Plates guide.
Figure out what you like
It's fun to wheel, mud, trail ride and rock crawl and your Jeep can do all of these without any mods. This is a wonderful way to see if you like doing these and help you define the mission of your vehicle and future mods. All too often we dream of doing things or are envious of what others achieve, but when you try them yourself, you may figure out it's not for you. Not everyone loves bouncing off rocks in their car. Not everyone can drive along a single-track shelf with a 1500-foot drop-off. Not everyone likes getting muddy and spending days cleaning up their car. Now is the time to experiment and figure out what you want to do before you invest heavily in your vehicle.
For me, my Jeep is a primary vehicle used to get kids to places, shop, run errands and as a daily driver. Because of that, the mods will be minimal, and anytime I take it out on an adventure I must remember this.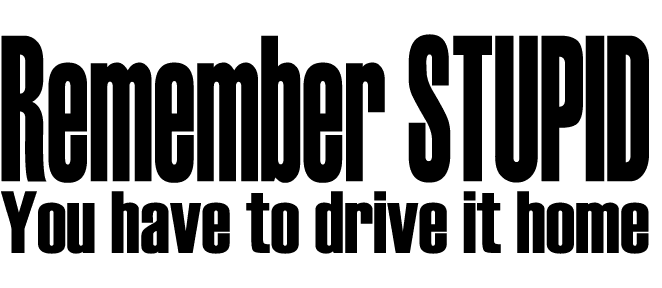 I enjoy trail riding myself.  I've had fun at the local off-road park Hidden Falls Adventure Park and loved every minute out there, but I know my Jeep is a daily driver, so I'm not going to do anything nuts. One of my favorite off road adventures is heading up to Southern Colorado and exploring the magnificent San Juan mountains – The Jeep Capital of the World. We also love packing up our gear to head out to the unknown and just enjoy being able to explore off the beaten path.
Wrap Up
The moral of the story is don't make the mistake of dumping so much money into your Jeep that you can't afford to use it to do the fun things that even a stock Jeep can do. Get out, enjoy your Jeep, and have fun. Don't worry about all the mods, accessories and looks of your Jeep, just get out and ENJOY IT!
The best thing about such a large community is the ability to learn from others and more importantly not repeat their mistakes. The Jeep community is a fantastic group of people that come together to help each other out, help each other have fun, and have a shared passion for their vehicle. Whatever your interest may be, you can start with a stock Jeep, try it out, and work your way up building invaluable knowledge, experience, and capability in yourself and your vehicle. It's a great steppingstone to more ambitious projects, or like me, you can be delighted with near-stock configuration and enjoy everything about it.
A Jeep is only as capable as the person driving it, and a Stock Jeep Wrangler is more than capable of building you up as a great driver regardless of what your end goals and mission are. We love hearing from other Jeep Owners, Leave your comments & feedback below – and your story of your first off road adventure.
FAQ
Can you go off roading in a stock Jeep Wrangler?
Absolutely! Your Jeep Wrangler is considered an Off-Road vehicle direct from the factory and can enjoy the back roads and back country.
Will off-roading void my Jeep Warranty?
No. Driving your vehicle off road will not void the factory warranty. Modifications to your jeep may alter what is covered if you need warranty coverage.