We were all a brand-new starry-eyed Jeep Owners at one point, and we all had dreams of what we wanted to upgrade at first chance.
I've curated this list of the Best Jeep Upgrades for a new Jeep owner on two concepts. First, these upgrades need to be affordable, readily available and worth their price. Second, they must be easily installed and not require any shop or professional service.
Jeep Upgrade Requirements:
Affordability – Must be affordable.
Self-Install – Can be installed at home with little to no tools.
Readily Available – Sourced locally or available on the Internet.
Solves a problem – Not just something to change looks or style.
What are the best Jeep upgrades? What Jeep mods should you do first?  Read on for our Best Jeep Mods and aftermarket upgrades.
Headlights
If you own a Jeep JK, chances are you have awful halogen lights as your headlights and one of the first upgrades you should do is replace those awful lights with LED lights. I was impressed by how much better I could see at night and how much safer I felt when I upgraded to LED lights. If you don't have nice LED lights already, this should be on the very top of your list of first upgrades.
Happily, all new JL and premium JK (Sahara and Rubicon JK) model years seem to finally come with LED lights so it's not much of an issue there but you can still customize them the same way.
Personal Recommendation: Raxiom LED Headlights.  Love these lights!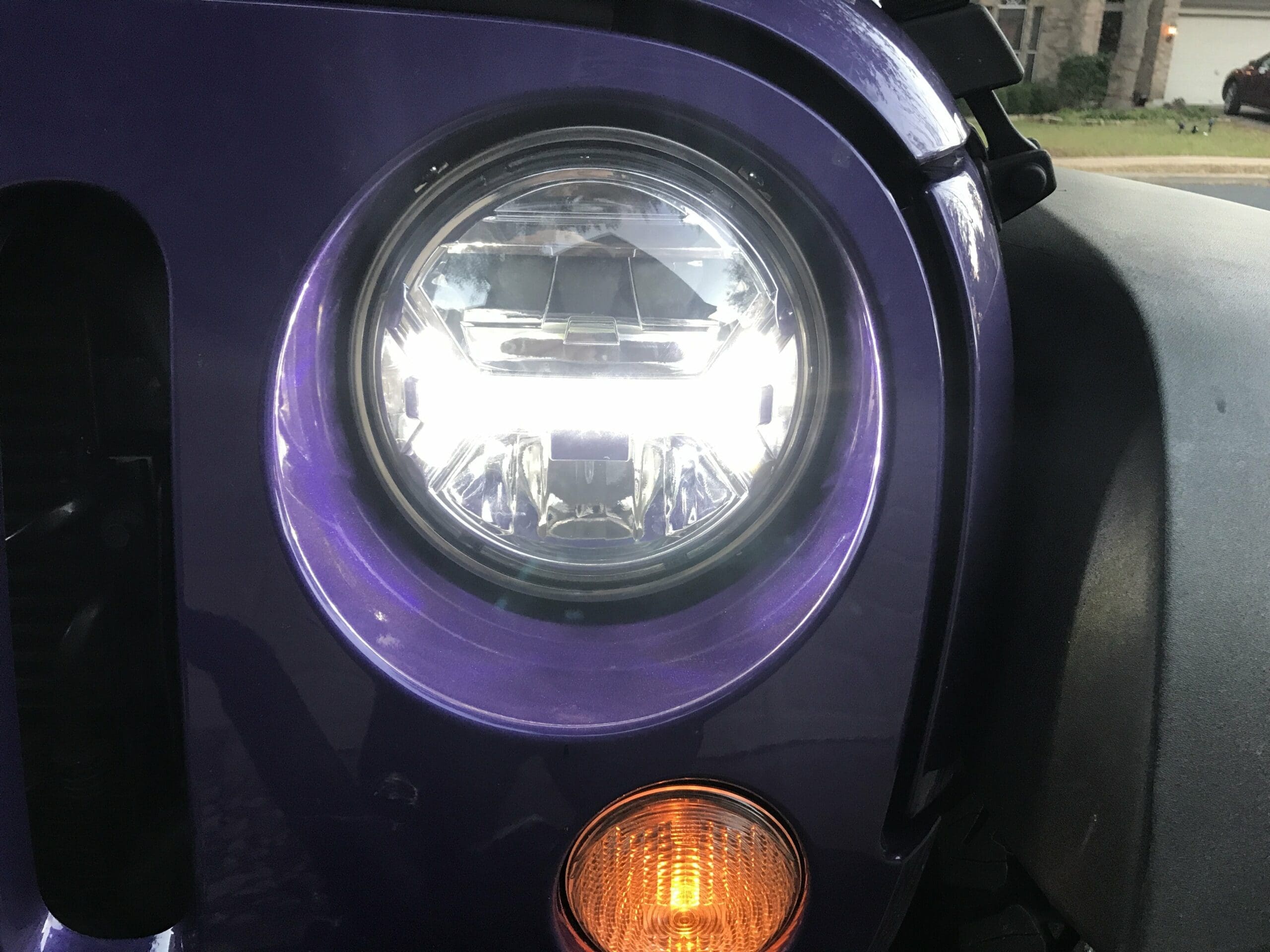 I know lots of people think upgrading headlights is boring when they're dreaming of big tires and lift kits. Don't be fooled; I drive in the dark now with a giant grin on my face rather than a concerned squint.
New headlights with LED technology improve not only your ability to see at night but increase your overall safety. That is why it's on the top of our must-do Jeep upgrades.
Oh s**t Handles
A set of quality handles for getting in and out of your vehicle and having something to grab while bouncing around on the trails is the most affordable first have for new Jeep owners.  Some Jeeps will come with these; it depends on your dealer. Grab Handles can be purchased online for 15-50 dollars.
Trivial things like grab handles pay off in dividends.  As you upgrade your Jeep, lift it, and get larger tires they will be even more practical than ever before. Easily one of the most affordable of our best jeep upgrades list.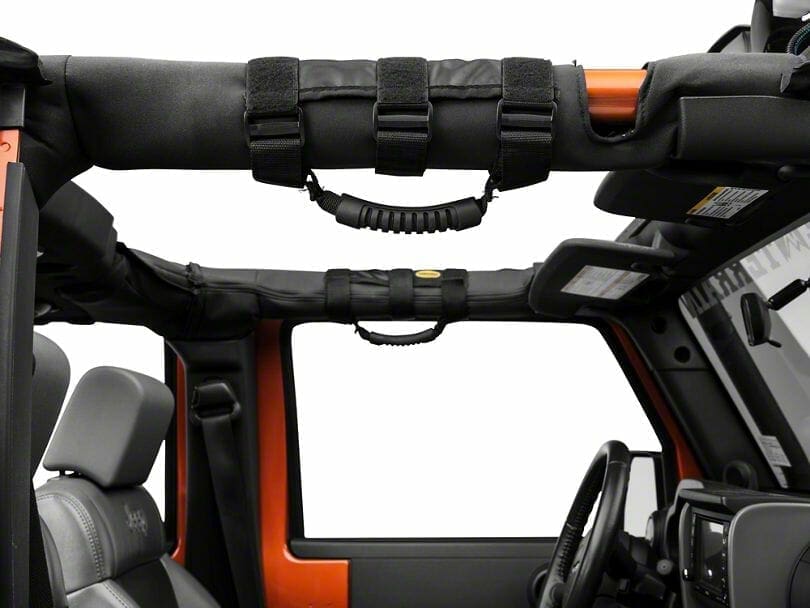 All-Weather Floor Mats
Factory floor mats are just a disgrace to Jeep owners the world over. They're terrible and just not worthy of such an excellent vehicle. Upgrade your floor mats to all-weather floor mats to better protect your Jeep and provide an easier to clean surface.
Upgrading your floor mats can run anywhere from $100-300 dollars. Easy upgrade to do – yank out those nasty carpet mats and insert your choice of all-weather mats.
Personal Recommendation: I use the MaxLiner Smartliner floor mats for Jeep Wrangler, and they have held up well, fit great and look fantastic.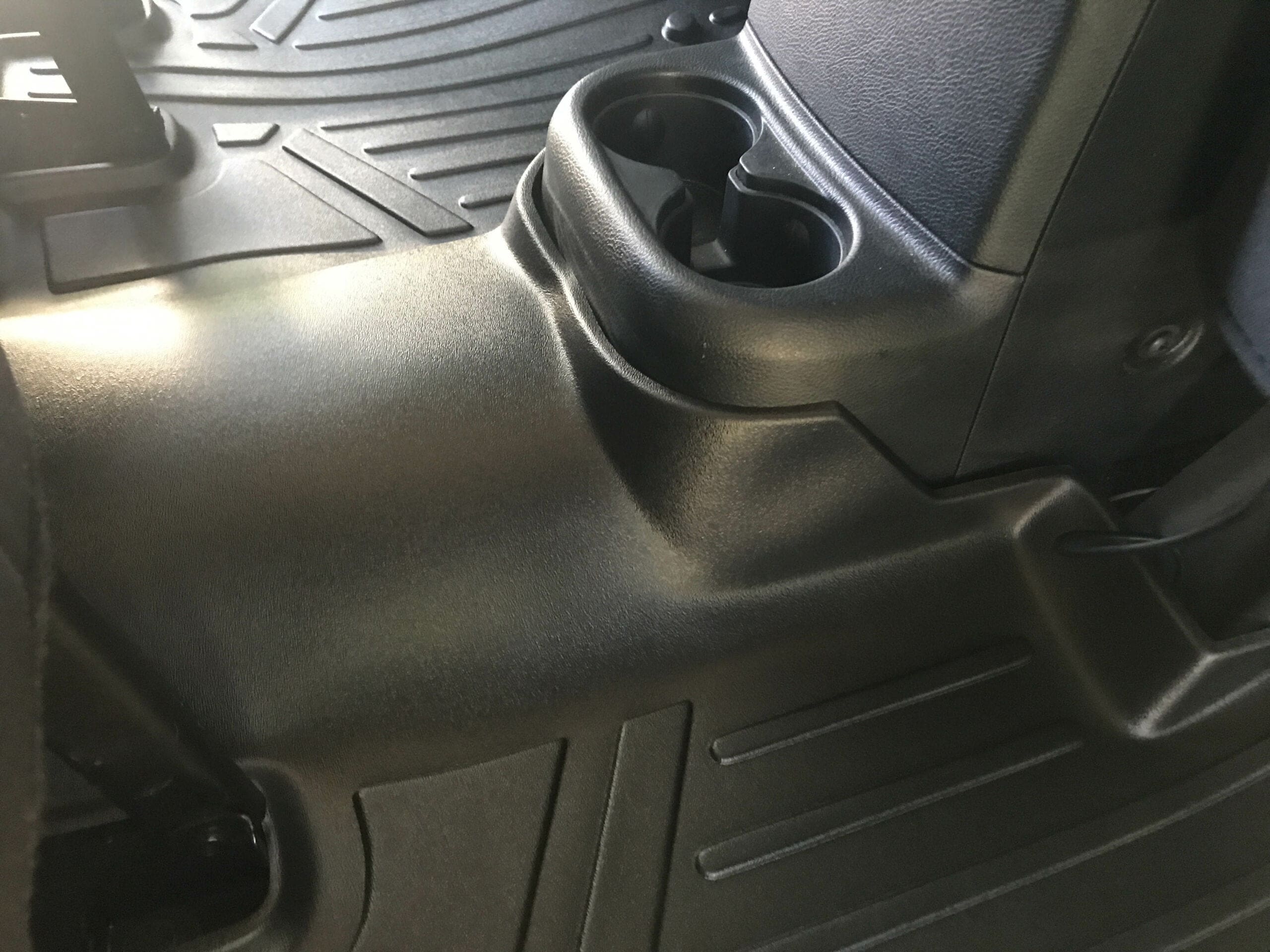 Cleaning up your Jeep is a lot easier with these mats. They hold the dirt, mud, water in and keep your vehicle protected from the elements. They also provide a reservoir of sorts for materials to rest in so you can lift them out and spray them off to instantly clean them.
If you have dogs and pets and drive them around in your Jeep, you will want these floor mats. Otherwise, you will have dog hair in your carpets that will never come out no matter how hard you try.
Locking Lugnuts
Wheel theft is on the rise, and you should take every precaution you can to protect your investment. Sadly, locking Lugnuts is up high on our list due to the reality of theft.
Quality locking lug nuts or wheel hubs can save you thousands of dollars and protect you from the hassle of insurance claims.
Make sure you always have the lug nut key on your person in the event of a flat/breakdown. Do NOT leave the key in your glovebox or center console.
I wish this wasn't on our first things for a Jeep owner to buy list, but they are. Better safe than sorry! Be sure to find a kit that can lock all 5 tires!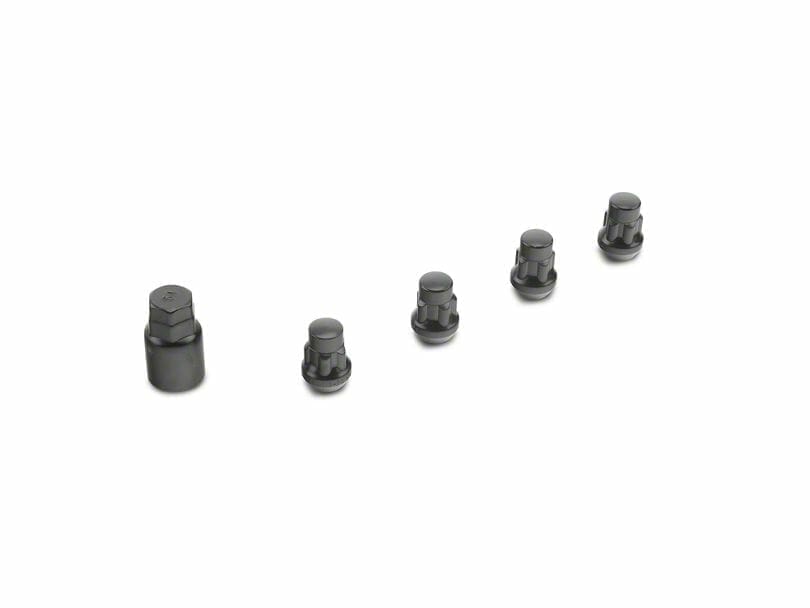 Running Boards
Why did my Jeep come from the factory with terrible plastic running boards? Heck, some Jeeps don't come with any at all.
Running boards serve multiple purposes and are a fantastic first upgrade. Running boards help you enter & exit your vehicle. Additionally, they're great for protecting your truck while off-roading.  It's better to ding up your nerf bars than it is to put a massive dent in your doors or undercarriage.
Personal Recommendation: Tyger Auto Jeep Running Boards – I've had these on my Jeep for a year now, and they have held up great on and off the road.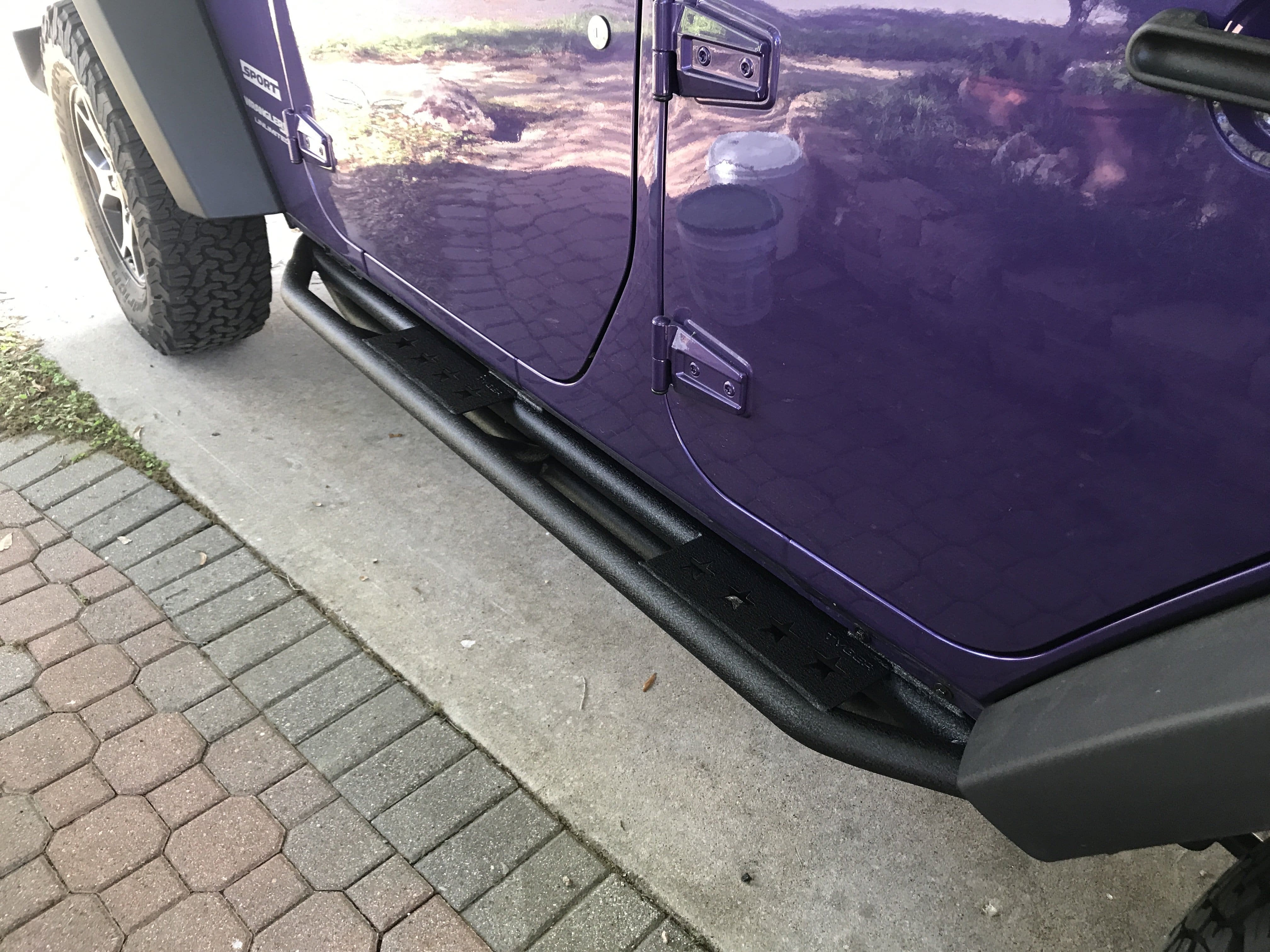 Jeep Rubicon's will come with very narrow rock crawling nerf bars, and they too can be replaced or upgraded with aftermarket parts.
Aftermarket running boards run anywhere from an average of $150 to $350 dollars but there are sets for extreme off-roading or ones that have electronic controllers to hide them that cost much more.
Tire Deflators
This one may seem odd if you're new to off roading, but if you ever travel over washer board roads or rocky-terrain then one of the best things you can do to improve the performance and ride of your vehicle is to "air down". I use the Staun Tire Deflators with my Jeep Wrangler and they work great.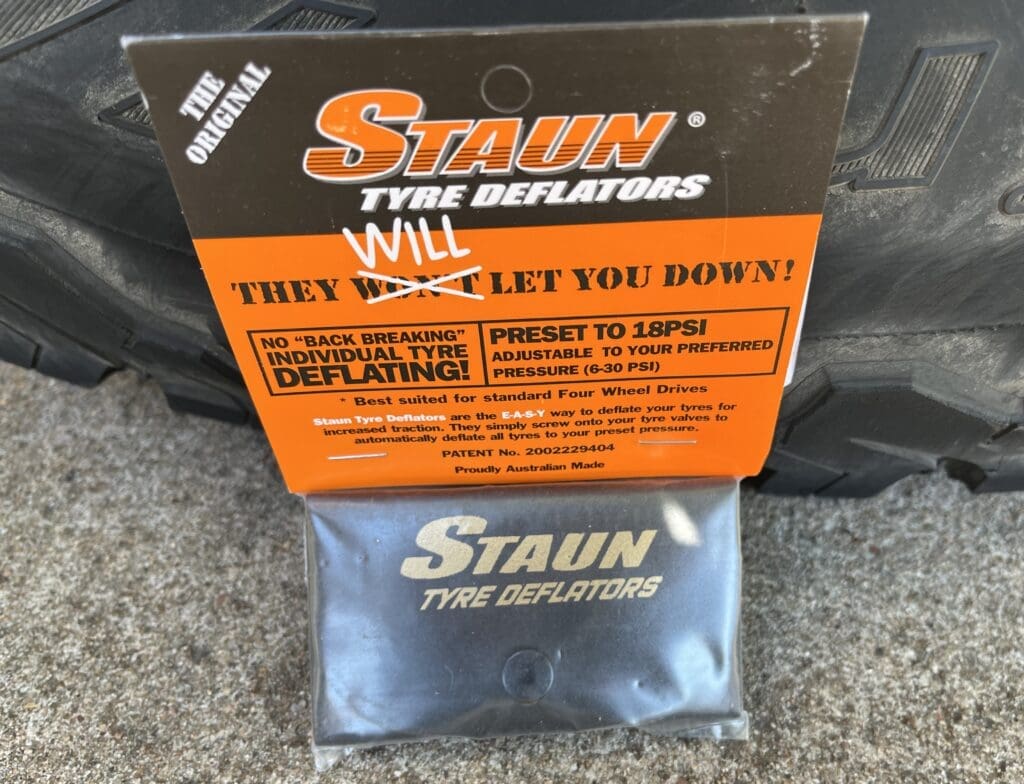 Best Jeep Upgrades Summary
Why isn't there a bunch of wheels, rims, tires, lift kits, bumpers, and such? Well, we wanted to stay true to our opening comments. These first jeep upgrades should be easy for anyone to install, affordable and create immediate value.
First Jeep Mods Shortlist:
Headlights
Handles
Floormats
Locking Lugnuts
Running boards
We're firm believers in getting to know your Jeep and knowing your mission before we recommend upgrades that will change the way your vehicle handles.
If you are looking for information on Choosing Off Road Wheels, Jeep Body Lift Kits or even information about the Stock Jeep Wranglers offroading capabilities check out some of those posts or do a search for more guides, tips, and product reviews for Jeep Gear.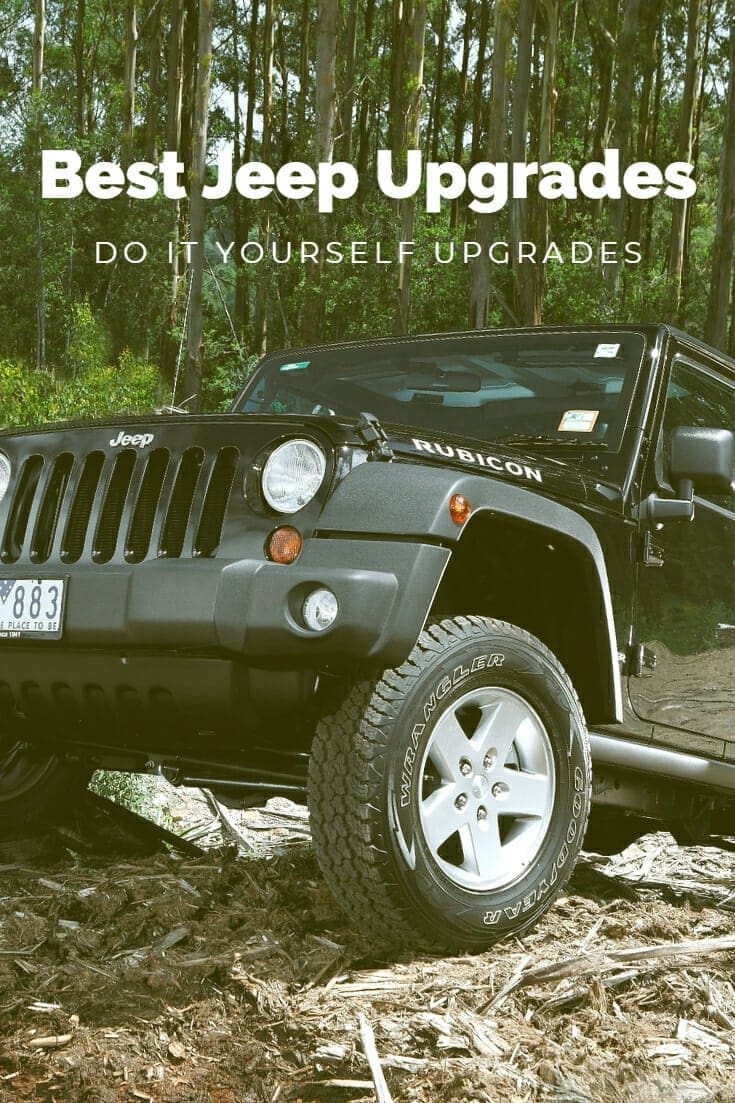 We'd love to hear what first jeep mods we may have missed, please leave a comment below and we'll update this post as we get feedback! Tell us what your best Jeep upgrades were and why!