What is it that we enjoy about road trips? The freedom to explore. The joys of hopping into a car and driving off into the wild blue yonder? For me, road trips symbolize freedom, they represent a mobile society with time to explore, time to see and time to experience our amazing world.
Today, millions of people hit the road day in day out across the world – sometimes just to head to another neighboring town and sometimes to cross the country. How do we help make sense of our travel plans? How do we create a plan that works and how do we make every vacation and road trip we take in the future better?
We borrow a little bit of management theory based on continuous improvement.
Plan, Do, Sense, Act
That's right, we're going to crack open some Demming here and borrow his "Plan Do Sense Act". Road Trip Planning isn't about having a plan set in stone but about having an approach to planning that includes flexibility, lessons learned and knowing when to act.
Plan: What is our goal, what are some of our objects, where do you want to be? What do you want to do? Let's develop our hypotheses about our adventure and start putting a plan together of what we want to achieve.
Do: test the potential solution, ideally on a small scale, and measure the results. Small-scale is important because you do this on each part of your journey, not just on the overall journey.
Sense/Study: study the result, measure effectiveness, and decide whether the hypothesis is supported or not. Did you have fun? Enjoy it? Dislike it?
Act: if the solution was successful, implement it. Save it for later and re-use what you have learned for future trips.
You may have read Demming in college, you may have implemented some of his ideas in your place of work or what have you and it's time we apply this to more than just management theory for work, but management theory for having an awesome road trip.
Now let's apply some PDSA.
National Parks Road Trips
Everyone loves to have a road trip to see National Parks. In many ways, it's a rite of passage for growing up in America to experience a national park at the mercy of a long drive with your family packed into your car. Our National Parks are extremely busy these days so appropriate planning, alternative plans and backup plans for your alternative plans are necessary. There are millions of reasons something can (And will) go wrong (or require a change of plans) on your trip – so apply PDSA to think through your itinerary, produce your main plans, alternative plans, and some idea of backup plans.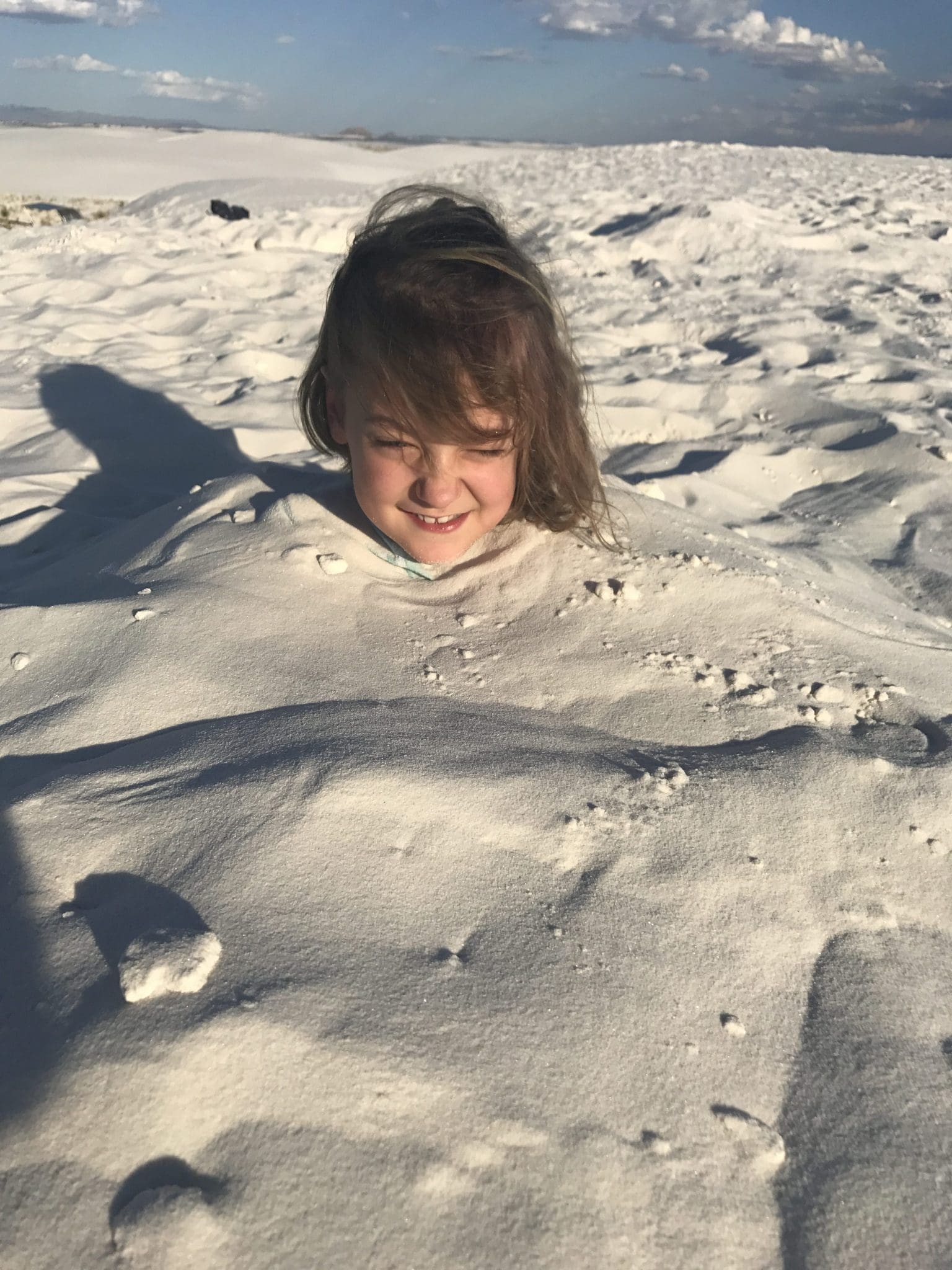 Plan:  Which park(s) are you going to – do you know if its peak/offseason, can you reserve a campsite? Can you reserve a nearby hotel?? Are there food/supplies nearby? Will I need to be aware of wildlife? bears?
Do: Call ahead, make reservations, study peak seasons or off seasons.
Sense: Will the park fit our itinerary? Will it be full? Are there neighboring places we can stay at? camp at? If everything isn't filling up or its offseason, maybe there is flexibility in this part of your schedule.
Act: Implement your plan. Be open to alternatives.
Gone are the days of just hopping in a car hoping for the best. The odds are you may be sleeping at a Wal-Mart parking lot if you don't plan accordingly (or if you're an offseason tourist, more power to ya!).
State Park Road Trip
No Smores for you!
When we went to Davis Mountains State Park, we found out that there was an open fire burn ban. Our kids had long planned to enjoy smores every night and relax around the campfire. We had to produce alternative ideas and plans, and we were able to use charcoal in the fire rings to cook dinner and slow roast s'mores. We planned charcoal for cooking food and since we were using more for other desires (smores and some evening heat), we had to make sure to get more while in town since the closest town and stores were far away. So, while we did miss a nice glowing fire, we made the best of it and made a note to check our reservations at other sites to make sure there were no burn bans and restrictions or that we planned for them accordingly.
Not everything is a dire change or risk, but by keeping track and being aware, you can keep everyone happy and make the best of it. Everything you learn makes it much easier to improve upon and make the best of.
Is this really road trip planning advice?
Yes! It's a framework. A *really* simple framework that you can apply to anything but works great for planning a road trip. Only you can know what you want to do, what you want to experience, where you want to be or what you want to see. There is a TON of advice on the internet covering all of that and we'd love for you to check out some of our posts for specific guides but the magic of PDSA is just a simple mental framework you can apply to your planning to make the most sense of your adventure before you leave and once, you're done.
Feedback Loops for success.
All too often I feel a lot of us get in "Success traps" of what we want to do and anything short of that is a failure or a fault. By applying "Plan, Do, Sense, Act" you're mentally preparing for outcomes but targeting and overall hypothesis – the goal of your adventure. You think through scenarios before you go, you track them as you're on your adventure and you can summarize them when you're back home and then you can review them before your next adventure. It's a feedback loop process of continuous improvement you can apply to your adventures. That is awesome, isn't it? 🙂
Road Trip Route Planning
There are some amazing tools and services on the internet to help you with route planning. One can use Bing Maps or Google Maps to plot your course, or you can use a system like roadtrippers.com to map a course, set waypoints and plot out your trip plan as granular as you wish.  Even with these tools, the same planning is highly recommended.
Plan: Use a route planning tool to plan your route. Track stops, fuel, food, destinations.
Do:  Make reservations, make backup stops, make time for rest & recovery days
Sense: Will I want to drive that far in one day? How much fuel will I need? What day of the week is it? Will it be extremely packed on the weekend? Will stores be open on Sunday?
Act: Create a route plan, itinerary, save to mobile device, share with family & friends
On any long road trip, don't forget to plan for pit stops – not just pit stops for meals, but pit stops for restroom breaks, pit stops to stretch out and pit stops for fuel.  As part of your plan remember that when you're out west "in the country" you may have to plan for fuel, food, and restroom services. You don't want to get stuck in the desert because you're driving out in the middle of nowhere on a Sunday and that one gas station you thought would be open isn't.
What are the reasons you travel?
Scenic Drive Road Trips
Planning a scenic drive as part of your long road trip or a day trip is a fun way to relax and take it all in. Just remember that you and many other people have the same idea. Use this to your advantage, not as a reason for frustration.
Some of the best advice I ever got while enjoying some of the scenic drives in Alaska was "If you see a few cars pulled over, pull over" – Not for obvious reasons such as someone speeding or a broken-down vehicle (offer some help!) but if you see people parked and pointing at something, pull over and take a look (safely please!).  Following this simple advice, we got to see bears, whales, mountain goats, moose, coyotes, herds of elk and so much more.
Had I just had my eyes on the road or paid attention merely to just what was in front of me I would have missed so much of the experience that I made the drive for, to begin with.  Slow it down, take it all in and use those "rest areas" and "Scenic overlooks".
Plan: Plan to enjoy the trip, soak in the scenery and expect it to take some time – Be flexible out the door
Do: Set aside time, give a lot of buffers, remember to allow yourself to be in the moment.
Sense: Be flexible – Stop at that coffee shop, visit the "kitschy" store, try that mom and pop restaurant. This is what a road trip is about. Be aware of the distance between cities & stops and make sure you got fuel & water. If you're out on a Sunday a lot of small towns are reduced services.
Act: Enjoy! Change your plans if you need to!
Looking for some road trip inspiration? Check out these 7 places you need to see on legendary route 1.
Back Country & BLM Road Trips
Back Country Road trips require great planning in advance since these kinds of trips typically do not have any full-service types of options. You're responsible for packing everything in and everything out. It's critical that you apply PDSA in all aspects of your back country road trips.
You may be the only one for MILES when on back country, off road or BLM trails. Planning is everything!
Plan: Plan for safety – Do you have everything you need for your trip? Do you have enough water? Emergency supplies? Do you have a GPS App to be able to track where you are and where you need to be?
Do: Prioritize setting up camp, make sure you secure all food, make sure you have a first aid kit and if not within range of cell phone signal or service, have an alternate means of communications.
Sense: Again, be flexible – You're in self-sustain mode on these kinds of trips. If the weather is bad, make alternative plans and re-plan your PDSA. If something seems risky, it is risky. Re-analyze your situation and make changes accordingly!
When I go back country camping with our rooftop tent camping trailer, I try to make sure that every spot we have is a place that is safe, secure and that I can lock my trailer and chock my wheels. You don't want to end up at a place where you may get stuck in mud, can't find a safe spot to set up or find yourself near a swelling river.
It's the Journey, Not the Destination
Enjoy the moment! The simple concept of the "Plan Do Sense Act" is to give your brain a simple concept to think through to always be working towards your goal – an awesome road trip. When you plan your adventure – even if loosely around this concept every year you can expand upon your experience, lessons learned and be that much more prepared.
PDCA / PDSA is an iterative, four-stage approach for continually improving processes, products, or services, and for resolving problems. It involves systematically testing workable solutions, assessing the results, and implementing the ones that are shown to work.
Not everything is a problem in the sense of a dire issue, a failure to succeed or missed business opportunities or having your competitors pass you buy – but by applying this continuous improvement cycle to your road trip – you can design a system of thought that builds upon knowledge of what works, what doesn't work and produce ways to make sure all of your trips are an amazing experience.
Let's expand our "PDSA" to more components of our road trip.
Vehicle Maintenance
House/Apartment While gone
Pet Care while gone
Emergency Care
Travel Budgets
What would you do if you experienced a vehicle breakdown while on a road trip? Have you thought through PDSA and produced an impact analysis? Can you "Sense" your pros and cons for ways to address potential impacts? Did you Act on them?
Road Trip Plan – Put it on paper!
For PDSA to really shine, you should really have a written plan – either on your favorite notebook/journal or on an easy-to-use electronic device that is quickly accessible, charged, and ready to go.
I really enjoy using OneNote to create checklists and do vacation planning. OneNote is available on Windows, OSX, Android, iOS and over the web and the app syncs for offline viewing so whether you have service or not, you can have access to your road trip plan and share it with friends and family easily.
What would I have in my OneNote?
Pre-Travel Checklist – Make an easy-to-use checklist of things that need to get done. Do pets have a pet sitter? If you're bringing pets, do you have all their food, current shots, medicine, shelter? Did you arrange for someone to watch your house? Water your lawn? Check your mail while you're out?
Daily Itinerary Pages – Each day I'd have a simple itinerary of things to see/do, phone numbers for reservations, hotels, campsites. Leave rooms so you can take notes and use these notes for future planning. Maybe even track your fuel and consumables on your daily itinerary so you can spend a few minutes adjusting as necessary. I know when my vehicle is heavily loaded up, I get less gas mileage but if I choose to drive a few miles an hour slower I may improve efficiency and save a few bucks. (And enjoy the journey a bit more)
Post Road Trip Notes – What worked, what didn't work. What did you plan to do and what did you achieve? Did you run out of money before you thought you would? Was there not enough time to do everything you wanted to do? Were there any vehicle breakdowns or issues that you want to be better prepared for on your next road trip?
We're working on a public OneNote notebook, and we'll publish it here soon as a template you can use for your trip planning!
The idea of PDSA is to track what works, what doesn't work – iterate on improving for your next adventure and using your history of learning to improve your next trips.
Spend a few minutes keeping them updated from start to finish of planning a trip and completing a trip.
Use these plans to optimize your budget & expense tracking.
Create and share a journal with your friends and family. Since you're tracking everything, you're now an expert on the road, you can share your dos & don'ts with friends and family.
You can start planning your next adventure and get into the road trip mood long before your foot touches the skinny pedal. A little bit of planning and iterating on your plan over your adventures will go a long way in making your road trips more memorable and fun for the entire family.
Road Trip Books
A comprehensive guide of what to do and what to see on a road trip would end up being a book, so without further ado, here are some books for you to check out if you are interested in ideas and suggestions.
Sale
Sale
Sale
Pin It!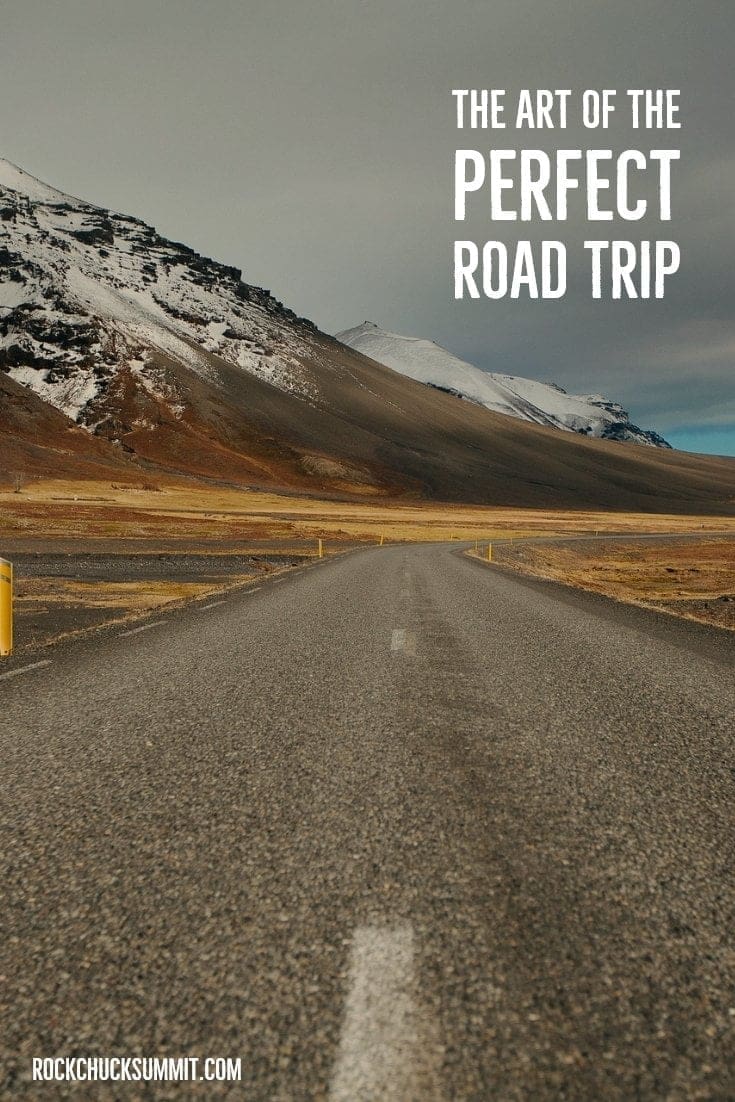 Do you have any advice for road trip planning? Do you have an adventure you would like to share? Any simple tips or tricks?  Leave a comment below!