When I say I love National Parks, that is an understatement. National Parks aren't just "America's Best Idea" but the world's best idea. They invite people to experience nature, see the beauty of the world and protect wonderful areas for the benefit of all. We're extremely passionate for national parks and excited to share these 20 best national parks with our readers.
20 Best National Parks
We invited travelers from across the world to share their favorite national park and compiled this list of 20 of the Best National Parks in the world. We hope you enjoy and more importantly, we hope you get to experience these gems!
In no certain order, please enjoy. Take your time and soak in these amazing natural wonders the world over and visit these amazing blogs that tell more stories for your trips to these Best National Parks.
Tatra National Park
Country: Poland
From: Dorota, Born Globals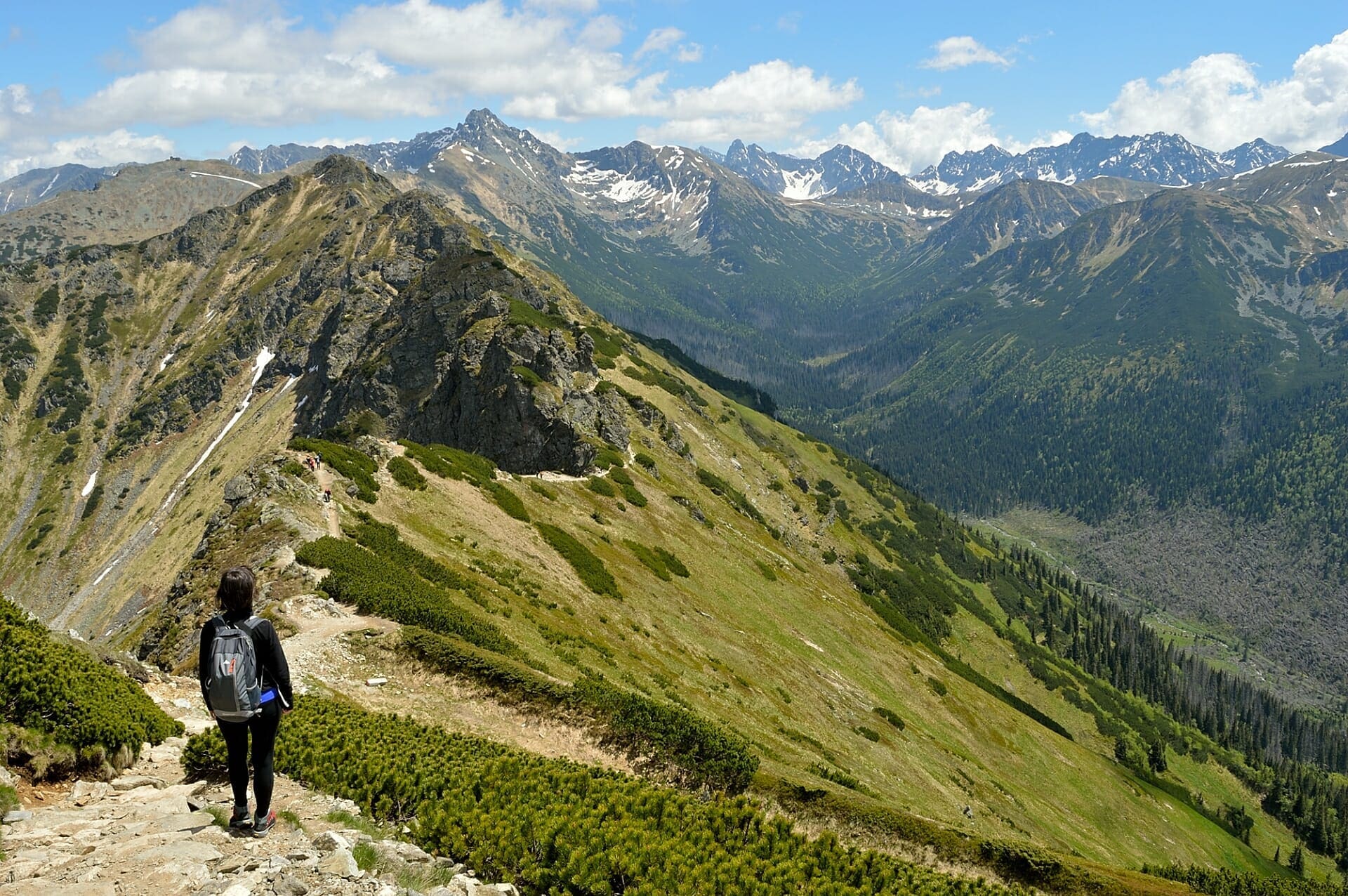 Tatra National Park is one of the best national parks of Poland. Even though we have 28 mountain ranges in Poland, the Tatras are the most "Alpine" of them. Being rocky, steep and spectacular, they offer breathtaking views and attract thousands of tourists every year.
The Tatras offer something for every kind of tourist. Inexperienced hikers or parents with kids can walk along beautiful valleys or a wide trail to Morskie Oko. Beginners can also choose from a variety of shorter trails or take a cable car up to Kasprowy Wierch, almost 2000 meters above sea level, and admire stunning views at surrounding peaks.
Experienced hikers have a wide variety of trails to choose from. These include a hike to the highest peak in Poland – Rysy (2499m), or the most spectacular but also most dangerous trail in Polish mountains – Orla Perć.
What are my favorite places in the Tatras? The trail I loved the most is called Czerwone Wierchy which can be translated into the Red Peaks. The name comes from the fact that in autumn the grass covering these peaks changes color into red shades. The trail crosses four peaks and takes around 8 hours to complete – you can see it on the map here. For the majority of the time, you walk surrounded by breathtaking views over Polish and Slovak Tatras.
I also loved the views on the hike to the highest peak of Poland, Rysy – however, make sure to start this hike early (I mean, 6 a.m. latest!) because later it gets super crowded and there are queues on the narrowest parts of the trail.
For more inspiration on the most beautiful trails in the Polish mountains, check this post about hiking in Poland.
Abel Tasman
Country: New Zealand
From: What's Danny Doing? Pinterest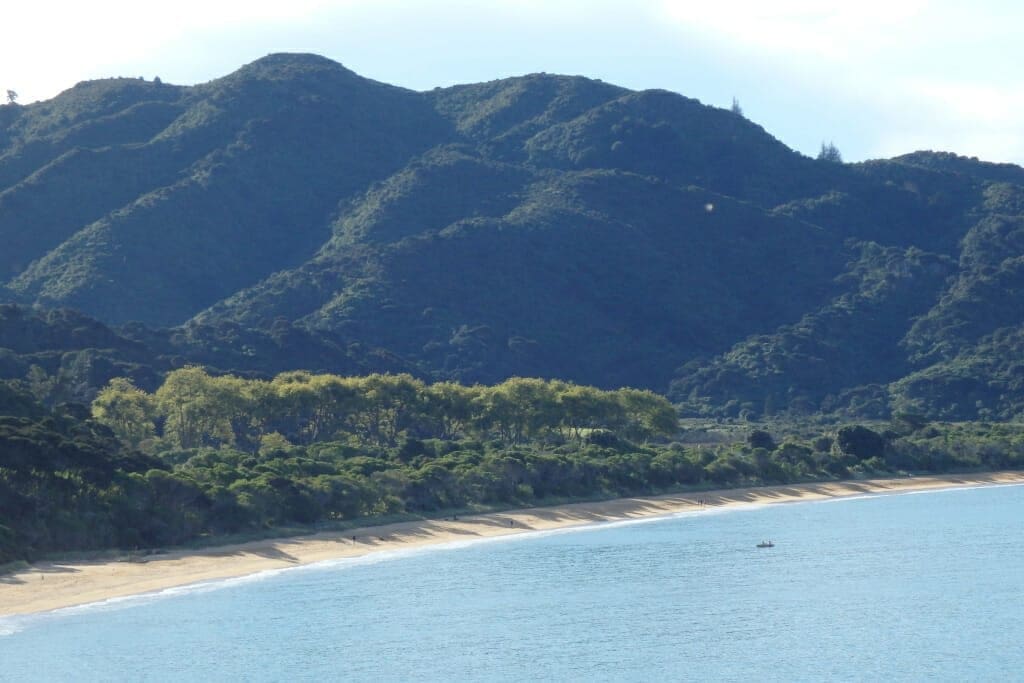 New Zealand is a national park paradise.
Honestly, I've never been anywhere with so many staggeringly beautiful outdoor spaces to explore. It's quite simply saturated with them!
The Abel Tasman National Park, on South Island, is undoubtedly one of my favorites. It's actually the smallest park in the country, but it packs a punch. Beauty abounds in the Abel Tasman. Golden sands are lined in dense, native bushland, while turquoise waters lap the shoreline.
It's an untouched coastal paradise that enchants any and all who stop by.
Go there for walking, kayaking, climbing, and all-round outdoor pursuits. Or simply wile away your time on one of the plethora of beaches that prevail in the area. It's an enchanting place. You feel lost in another world, and adrift from the day to day of modern life.
A personal highlight has to be the Abel Tasman Coast Track. This is one of the Great Walks in the country, and shouldn't be missed.
60km in total, walk it all or pick and choose your sections. You'll enjoy river crossings, coastal walkways, and lush forests, over 3 to 5 days of hiking. That might sound like a lot. However, the paths are well-beaten; most people should be able to manage it with relative ease (these budget hiking backpacks would be the perfect companion on it!).
While you're in the area, be sure to head over to Takaka too. This awesome small town has a laid-back bohemian vibe and provides easy access to more stunning sights and attractions. There are beaches to laze upon, rivers to swim in, cliffs to climb, and a whole lot of cafés and bars to relax in and watch the world go by.
I can't recommend this region of New Zealand enough.
Acadia National Park
Country:  United States, Maine
From: Two Drifters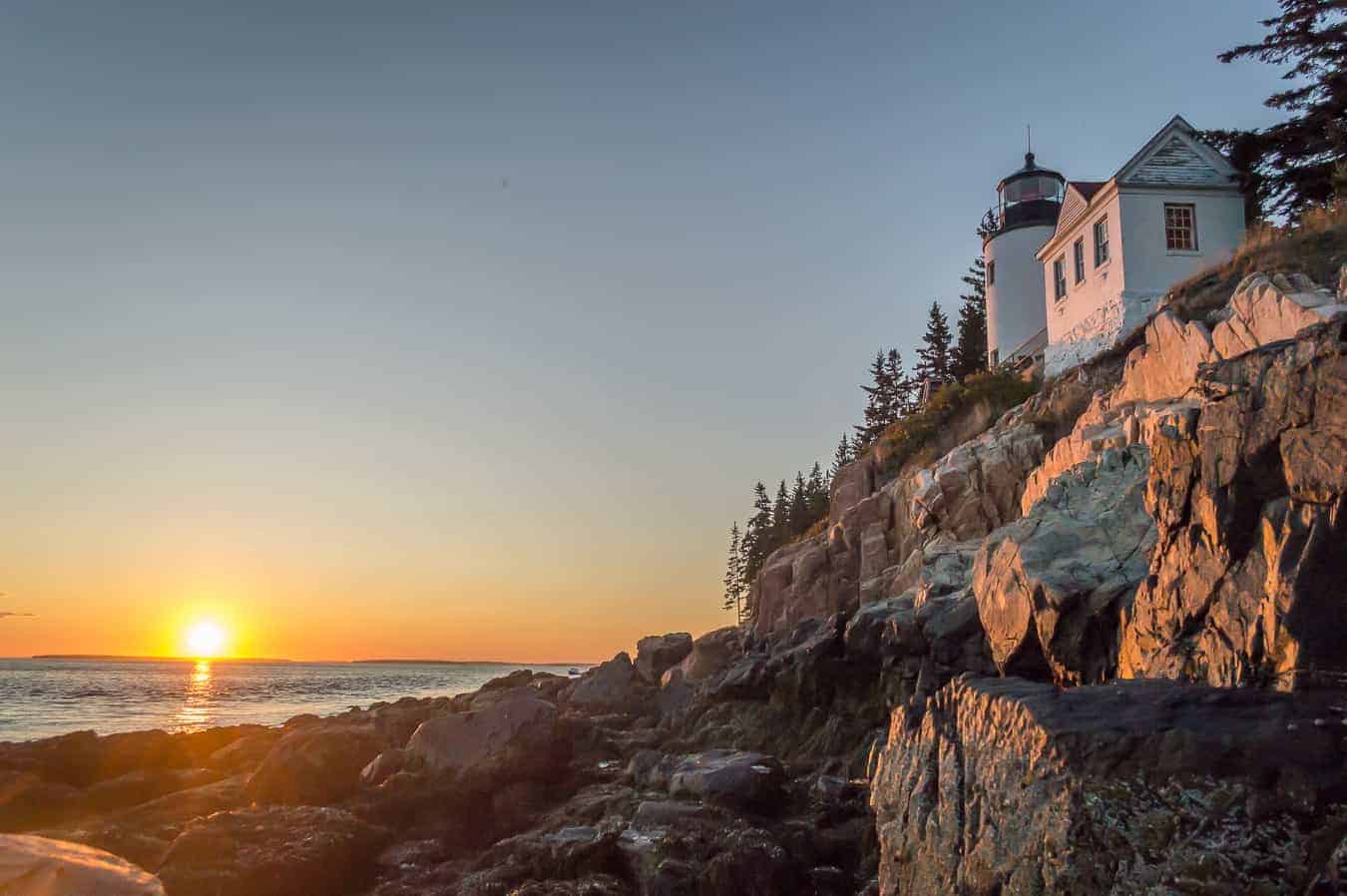 Acadia National Park is one of the most beautiful in the USA, but it doesn't often receive as much attention as the more famous parks out West.
Acadia National Park is located way up north in New England along the rugged Maine coast. Spanning 47,000-acres, it is primarily located on Mount Desert Island.
Here, rocky cliffs fall into the seas and lush mountains point to the skies. There are thick trees and inviting woodlands, and of course, plenty of wildlife, including moose. There are many wonderful hikes and viewpoints to be found in Acadia, including Cadillac Mountain, which is the highest point on the East Coast. It is popular for visitors to head up to the top of Cadillac to watch the sunrise. (Get there early if you want a good spot!)
Other beloved spots in Acadia National Park include Jordan Pond (and its nearby Jordan Pond House where you can dine on their world-famous and historic popovers), and challenging hikes. The Beehive Trail is one that is particularly exciting, requiring the hiker to climb up using iron railings, ladders, and other elements. It's more of a climb than a hike, and the resulting views are breathtaking.
For more details on things to do in Acadia and nearby Bar Harbor, check out this comprehensive 3-day itinerary. 
Torres Del Paine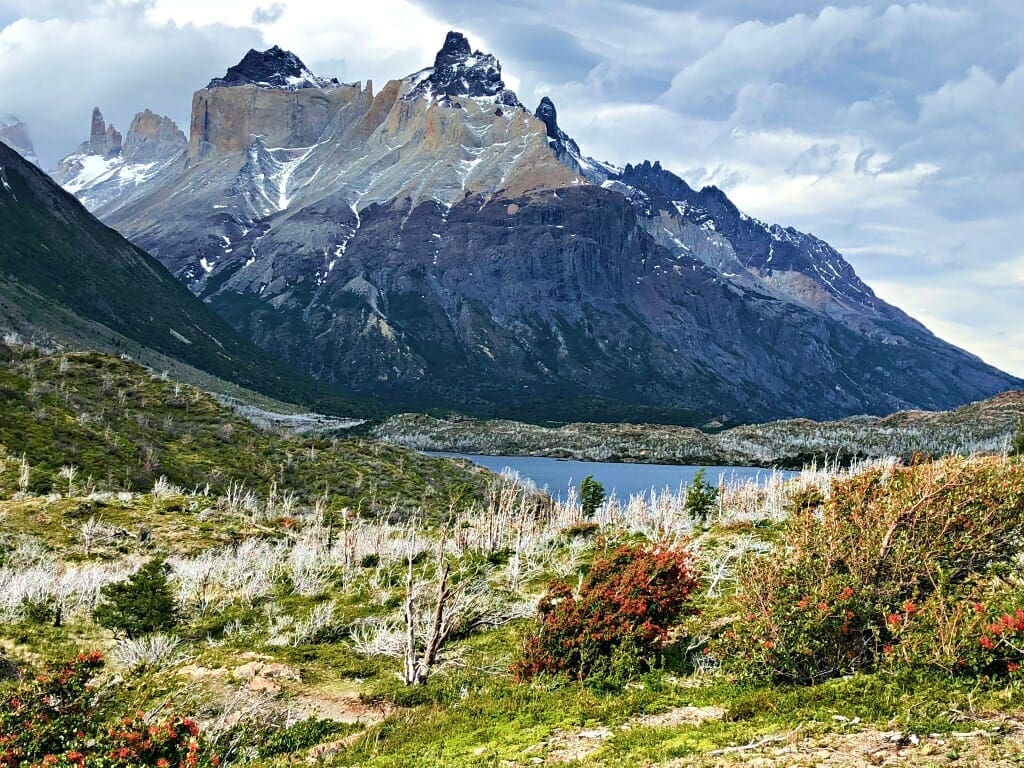 Country: Chile
From: James @ Travel Collecting
Torres del Paine National Park in Chile is on almost every poster of Patagonia that exists for a reason.  It is spectacular. The park is dominated by the sculptured peaks of the Cuernos (Horns) del Paine and the glowing columns of the Torres (Towers) del Paine, but there is much more to see. The "W" trek is the most famous multi-day hike around the park, but it's possible to see the highlights as day trips from accommodations within and/or just outside the park. Perhaps the most dramatic is French Valley. The day starts with a boat trip across a bright turquoise lake. The hike proceeds through rolling hills past bushes covered with red flowers in the spring, with the Cuernos framing every view. The trail then turns into French Valley for a climb to breathtaking views of French Glacier, craggy snow-covered peaks and island-dotted alpine lakes in the distance.  (Read more details about the French Valley hike here).
Another area of the park takes you to the aptly-named Grey Lake and it's three-faced glacier. A steep trail from the end of the lake goes over narrow suspension bridges spanning deep gorges to give you incredible views of the glacier below and the Southern Patagonian Ice Field.
Of course, you can't miss the eponymous Torres del Paine. They famously glow a golden orange color when the first sunlight hits them directly.  You will need to overnight at a campsite or in a refugio (basic dorm accommodations in the mountains) and hike there for the sunrise to see it. Try to go when the weather is clear – it can snow even in the middle of summer in the mountains.
The scenery in Torres del Paine National Park is some of the most beautiful in the entire world. It's a long way to get there, since the park is in the southern part of South America, but absolutely worth it! Torres Del Paine definitely deserves a spot on the Best National Parks.
Cova-Paul-Ribeira da Torre Natural Park
Country: Santo Antao
From: Mario restandrecuperation.it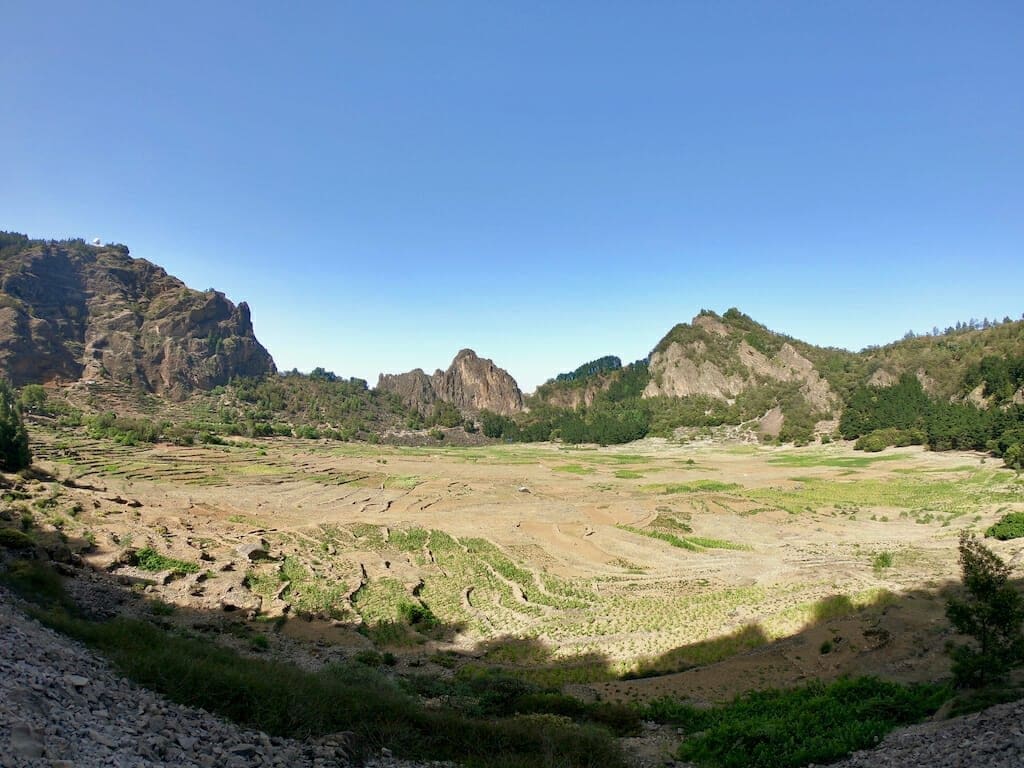 Santo Antao is the most remote island of Cape Verde, but as it often happens, also one of the most beautiful. Its location and an abundant rainy season make of it very lush compared to the other islands, usually arid. Its mountainous landscape made it become one of the favorite destinations for hike lovers.
The main area for trekking is that of the Cova-Paul-Ribeira da Torre Natural Park in northwestern Santo Antao. Set across three very scenic valleys, it encompasses all the main itineraries along the mountains of this part of the island.
My favorite spot is the crater of Cova, where the inhabitants of this little village grow crops thanks to the fertile soil. This is the top of the natural park and is reachable from the other two valleys.
The first one is Paul Valley, the most known and touristic. All the valley is full of cultivated ledges. The most famous crop is the sugar cane, used to prepare the grogue, Santo Antao's most renown drink.
On the other side there is the Ribeira da Torre valley, which is not as touristic, but probably even more scenic. It is beautiful seen from the top of the valley with its very steep trails heading down to the small village of Xoxo.
If you visit Santo Antao, make sure not to miss any of these places if you want to experience the most scenic views of the island
Now on the list of potential World Heritage Sites
K'gari/Fraser Island National Park
Country: Australia
From: Eloise from MyFavouriteEscapes.com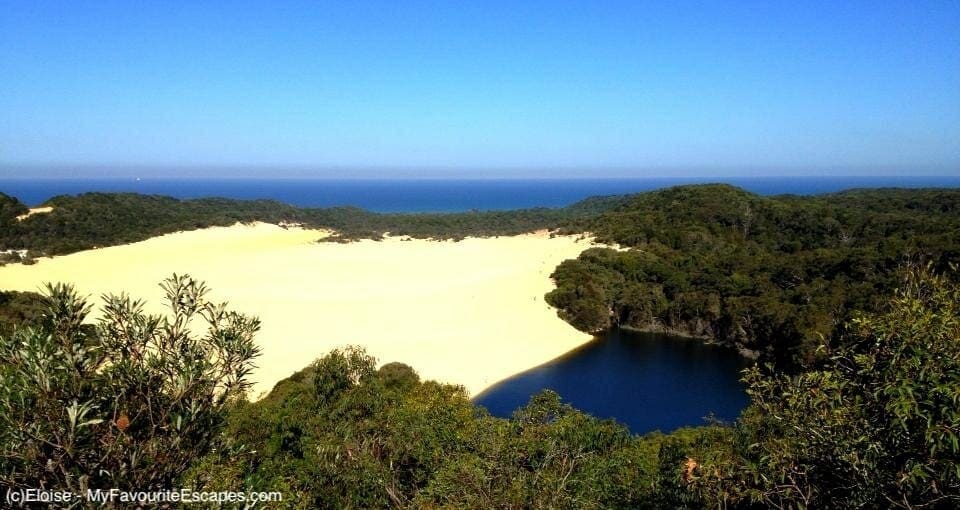 My favorite national park is K'gari/Fraser Island National Park in Australia. K'gari is the indigenous name of the place, and they translate it as "Paradise." It truly is a special place with spectacular natural features.
K'gari is the world's largest sand island. It's an adventure into the wild to visit the place. Most people would go with a 4WD, but you can also camp or sail. I've visited Fraser Island a few times, and not two trips were the same. Make sure you stay safe by checking the conditions report and holding the necessary permits to explore Fraser Island. There are a few resorts and accommodations available on the island, but the most authentic experience is camping.
It's hard to tell what the best thing is on Fraser Island. Some might mention the beautiful freshwater lakes. Others are struck by the colorful cliffs made of sand. Wildlife lovers won't forget their dingo encounters and all the marine life they can spot from the shore (whales, dolphins, turtles, and even sharks and dugongs for the luckiest ones). The rainforest that grew on sand always take my breath away as I had no idea this could be possible.
The most common itinerary is to drive on the eastern beach to Indian's Head. It offers the best views of the island, and you'll get to see Maheno Wrecks, the colored sands, and the refreshing Eli Creek on the way. Inland, Lake McKenzie is the most famous lake, but I particularly like Lake Wabby for its surprising position, nestled in the dunes.
It's impossible to see all that Fraser Island has to offer in one trip. You'll see, you'll want to go again too. Add K'gari to your best national park list and visit!
Shenandoah National Park
Country: United States, Virginia
From: Maria Potehina of Call it Adventure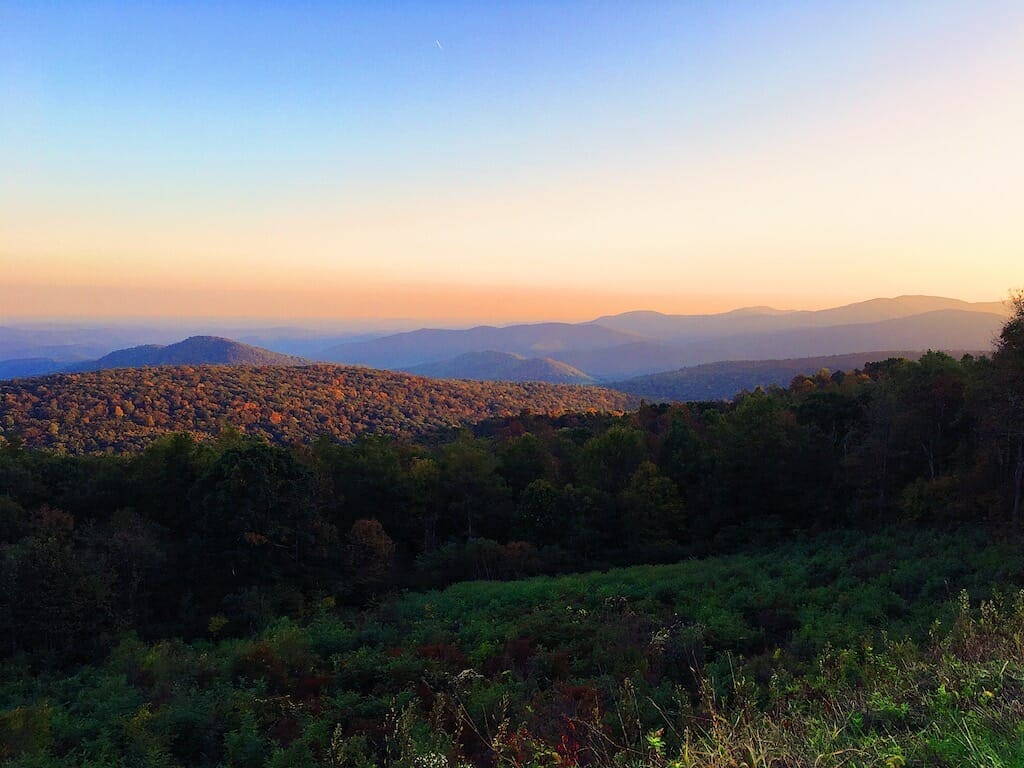 Lost between busy Washington D.C. area and calm, picturesque West Virginia lies a magnificent range of Blue Ridge Mountains. The home to famous and challenging Appalachian Trail, Blue Ridge Mountains, attracts tourists year-round.
There is a special place to my heart. It is Shenandoah National Park that is a part of Blue Ridge Mountains.
Shenandoah National Park is my personal favorite among other national parks. Probably it is because I can escape the hustle of a big city and find peace with nature. Or it is the beauty of nature. Or a chance to escape the summer heat and enjoy the fresh mountain air. Hard to say. What I can tell for sure is that it is the getaway I usually look forward.
My first encounter with Shenandoah National Park was a drive along scenic Skyline Drive. Skyline Drive, in my opinion, is the best way to start the park exploration. Skyline Drive crosses the whole park, so you drive along the park, stop at scenic viewpoints and enjoy the endless peaks of Blue Ridge Mountains.
To me, the view of numerous mountain ranges that go far into the horizon is a hypnotizing picture that changes continuously. It the morning it is foggy blue, emerald green during the day, purple during sunset and of course, nothing can beat the colors of fall foliage.
There are several campgrounds and picnic areas around the park. The main lodge offers accommodation and a great restaurant, both with 1 million-dollar view on the Blue Rindge Mountain peaks. Also, you can find here several shops with local products such as jams, honey, candies, and souvenirs. This is another thing that I like about Shenandoah: the infrastructure here is above exceptional. You can just come here for a weekend drive and find here everything you need from accommodation to food.
I didn't mention numerous trails to mountain peaks and waterfalls. Should I? Isn't it obvious that Shenandoah is 100% worth visiting?
Ok, let me add something. Even if you're a lazy tourist, like me and hearing "national park visit" makes you think about lots of outdoor gear, let me tell you this again. Shenandoah National Park is the kind of park where everyone will be happy and find something to enjoy. For example, it has challenging hikes, like Old Rag Mountain. People start this hike early in the morning and prepare well in advance. Or there is my favorite hike, that is a part of Appalachian Trail. It is called Fishers Gap, and it starts from Fishers Gar overlook. It is plain and has incredible views. Of take a cup of coffee at the main lodge and ride along Skyline Drive and stop at the overlooks. Let the Blue Ridge Mountains wow you and add it to your best national park list!
Jasper National Park
Country: Canada
From: The Wandering Queen
Jasper National Park is one of the best national parks I have ever visited. Since it is located next to the world-famous Banff National Park,  Jasper is typically an afterthought on visitors' Canadian Rockies itinerary. The city of Jasper has a welcoming, quaint, and homey feel to it. Compared to its busy and touristy neighbor, Banff, Jasper is a breath of fresh air. The smaller number of visitors provide a wonderful opportunity due to smaller crowds. Jasper is filled with so many attractions and natural beauty. The park has tall mountains, turquoise blue lakes, waterfalls galore, and glorious glaciers.
One of my favorite activities in Jasper was experiencing the beautiful Spirit Island. Access to this stunning area is only available by taking a boat or canoeing to the area. The color of the water is a brilliant green-blue, and the mountains surrounding are tall and majestic.
Another favorite activity in Jasper was taking the gondola up to Whistlers Mountain. At the top, you can see the city of Jasper and all the surrounding mountains. I also highly recommend hiking 1.1 km to get to Whistlers Peak.  The views are incredible!
The Icefields Parkway has some excellent spots to take a break and see world-class waterfalls such as Sunwapta Falls, and Athabasca Falls. My all-time favorite hike in the Canadian Rockies, Wilcox Pass, is located on the Icefields Parkway. Wilcox Pass is a hike which should not be missed. It has incredible views throughout the whole trail and ends with the striking view of the famous Athabasca Glacier.
Check out these Jasper Attractions for more details!
Parque Nacional Los Glaciares
Country: Argentina
From: Claudia Tavani – IG: myadventuresacrosstheworld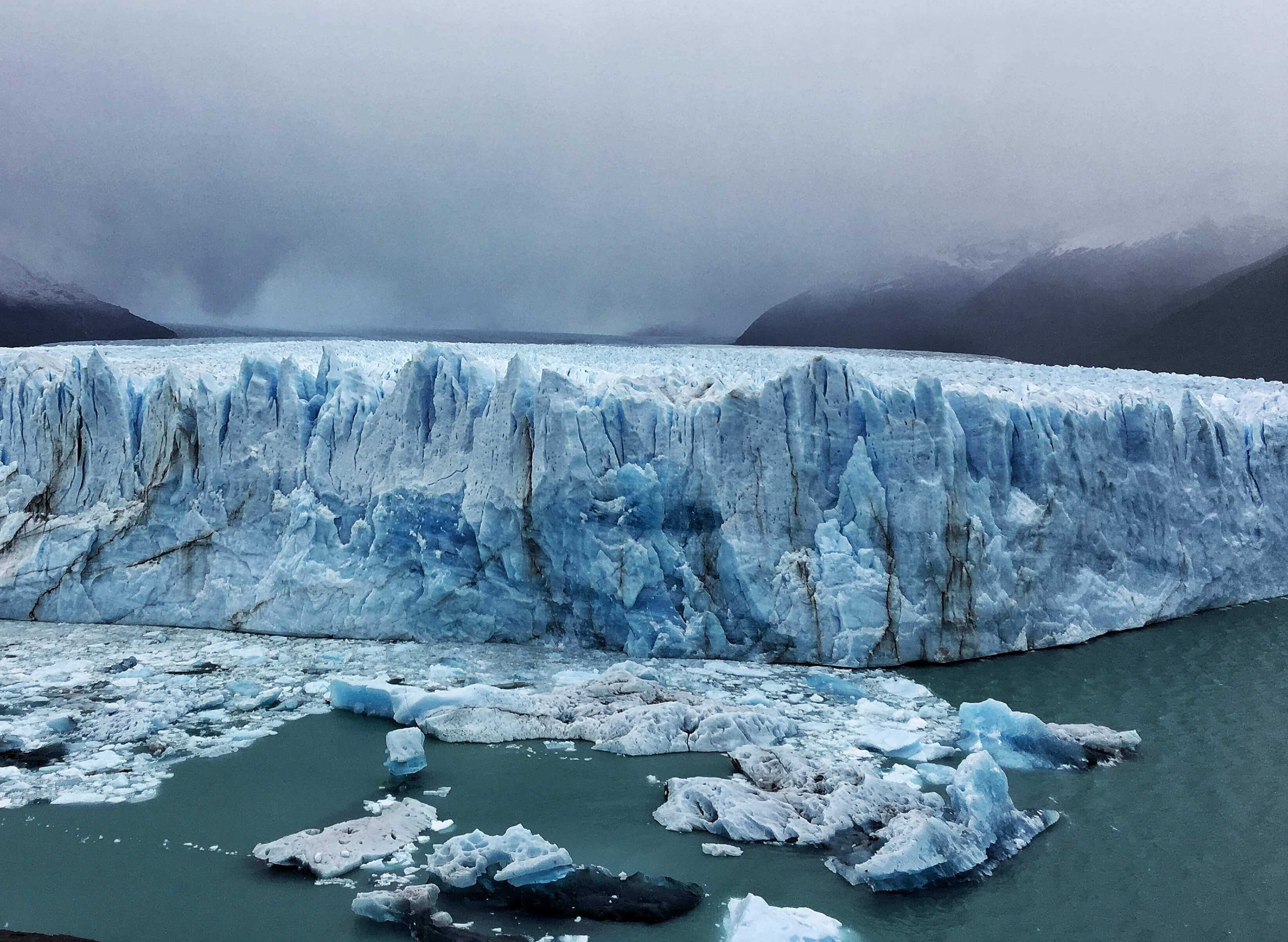 Argentina is home to many beautiful national parks, but there is something special about Parque Nacional Los Glaciares. This is where Perito Moreno Glacier, one of the few stable glaciers in the world (ie not growing but not receding either) is located. But there is more.
The park is best accessed from El Calafate, a small charming town in Patagonia. Once there, you have several options to enjoy the park. The majority of visitors go on a classic tour that takes them to the balconies from where they can admire the glacier in all its glory, looking at it while large chunks of ice break from the main ice wall and crash into Lake Argentino below, producing a thunder-like sound which is absolutely fascinating.
Others go on a boat tour around Lake Argentino that goes close to the southern wall of the glacier. During the navigation, passengers get the most incredible views of the glacier and realize the scale of its dimensions.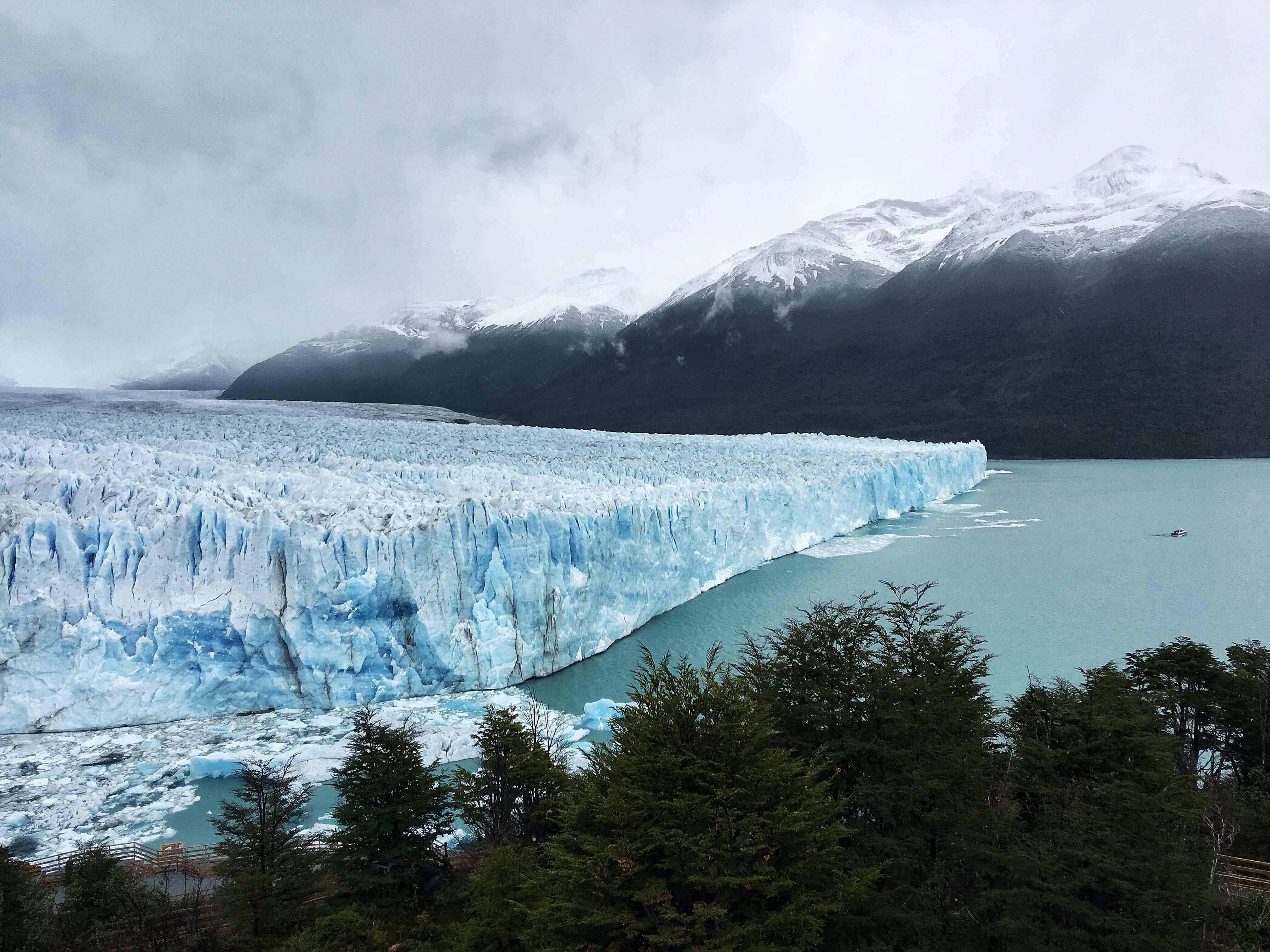 Yet, one of the most fun ways to enjoy Perito Moreno Glacier is on an ice trek. Hikes depart from the northern shore of Lake Argentino, where visitors jump on a boat that takes them to the bottom of the glacier, where they will meet a guide and wear crampons that will help them walk on ice. During the hike, visitors will get to see the craves and cracks in the ice, they will have the chance to try its cold, pure water and at the very end, they are offered a whiskey on (glacier) rocks. It's a short, easy hike that lasts no more than 90 minutes but for which it is necessary to be properly equipped with adequate gear – a good snow jacket, hiking shoes, a hat, and gloves are a must.
Tsitsikamma National Park
Country: South Africa
From: Campbell & Alya/Stingy Nomads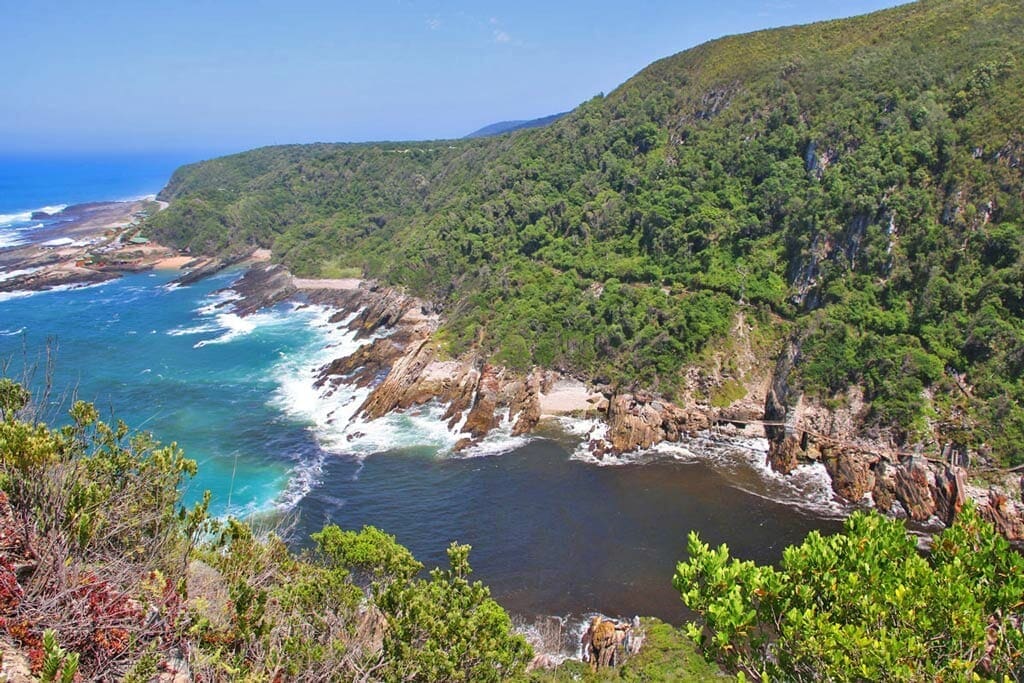 Tsitsikamma National Park on the Garden Route in South Africa is one of the places we keep coming back to every year, we're lucky enough to have this opportunity because we live in Cape Town. The park occupies 80km of the stretch along the coastline of the Indian Ocean. The scenery here is a beautiful combination of the rugged coastline and the evergreen forest it is glowing and green any time of the year. Tsitsikamma is different from the other National Parks in the country where you can go on a safari trip in a jeep to see African animals. Here there is only one road for cars, many hiking trails, and even one snorkeling route, it is a real paradise for outdoor lovers. 
Hiking is the main activity in Tsitsikamma, there are several day-hikes and one 5-day trekking route, the Otter Trail, which is considered to be one of the most scenic treks in the world. Kayaking or lilo is a must-do here, going up the Storms River Gorge, you get to see some of the most beautiful hidden corners of the park. Wildlife lovers have a great chance of spotting some of the African marine animals like Southern Right whales and dolphins. In the forest, you can see clawless otters, monkeys, genets, caracals, bush pigs, blue duikers and more. 
The best way to explore the park and its hidden gems is to spend a couple of days here, there are different accommodation options from camping (with your own gear) by the sea to cozy cabins and luxury cottages, all places offer an incredible sea view. 
The park is located 580 km from Cape Town, a 7-hour drive, Port Elizabeth is the nearest big city with an airport. Renting a car is the best and easiest way of getting here, it's also possible to visit Tsitsikamma National Park with an organized tour. 
Yoho National Park
Country: Canada
From: HorizonUnknown  FB: Horizonunknow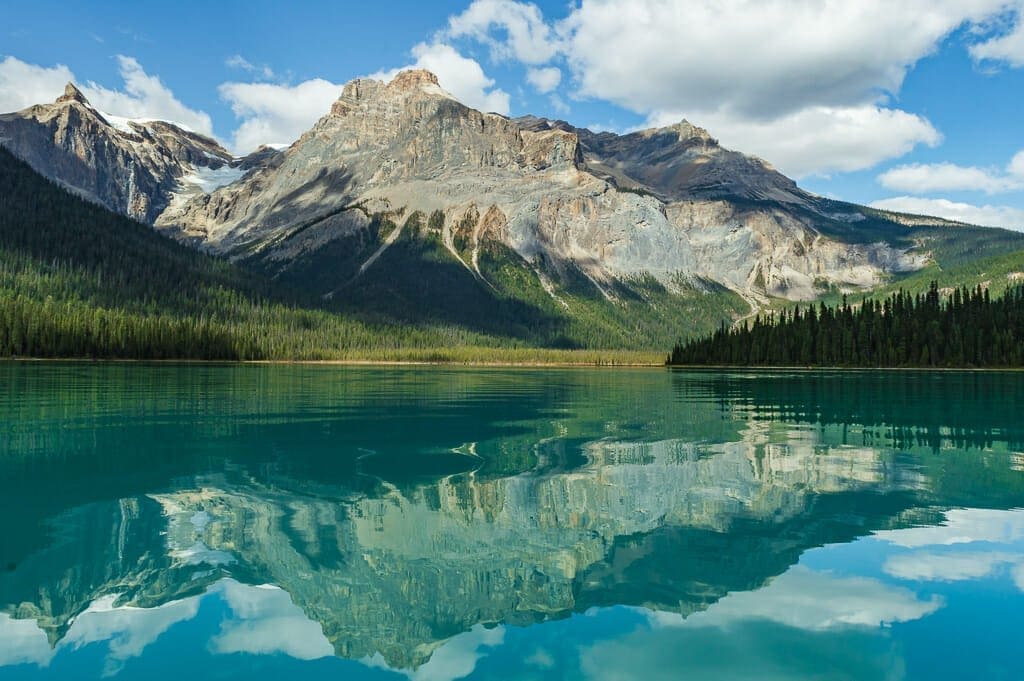 Canada western province of British Columbia is home to many naturally beautiful places to visit. From various road trips, camping and hiking trails throughout B.C., one national park is unforgettable – Yoho National Park. This park in western Canada has something for every nature lover – from canoeing lakes of crystal clear waters reflecting towering peaks to challenging hikes that show off some of Canada's untouched wilderness.
Emerald Lake is one of the most popular spots for visitors inside Yoho National Park. It's also one of the easiest and family-friendly locations to visit. A short loop around Emerald Lake gives views of the surrounding peaks. This trail can take anywhere from an hour to two depending on your pace. It is also quite flat with no steep inclines, making it a great walk for the whole family.
If you're looking to get out on the water, you can rent a canoe and explore the lake on the smooth surface. As you paddle around, you can get a symmetrical view of the view around the lake – the surface is just that smooth!
Another place in Yoho National Park that is unforgettable is Lake O'Hara. Still, a very popular place to visit, the number of spots open is very limited – making it very competitive and sometimes difficult to get a time slot to explore the area.
From an easy hike around Lake O'Hara itself to high elevation treks and scrambles that will challenge even the more advanced hikers – the views you'll get are like no other. Bright blue and green lakes are scattered over the area, with many viewpoints to be amazed by.
If you're looking for stunning views and natural beauty, Canada's Yoho National Park has many beautiful points that draw me back time and time again. Visiting in summer is a completely different view than winter, from lush green to a blanket of white, all while ancient peaks overlook this beautiful area.
Zion National Park
Country: United States, Utah
From: Cat Smith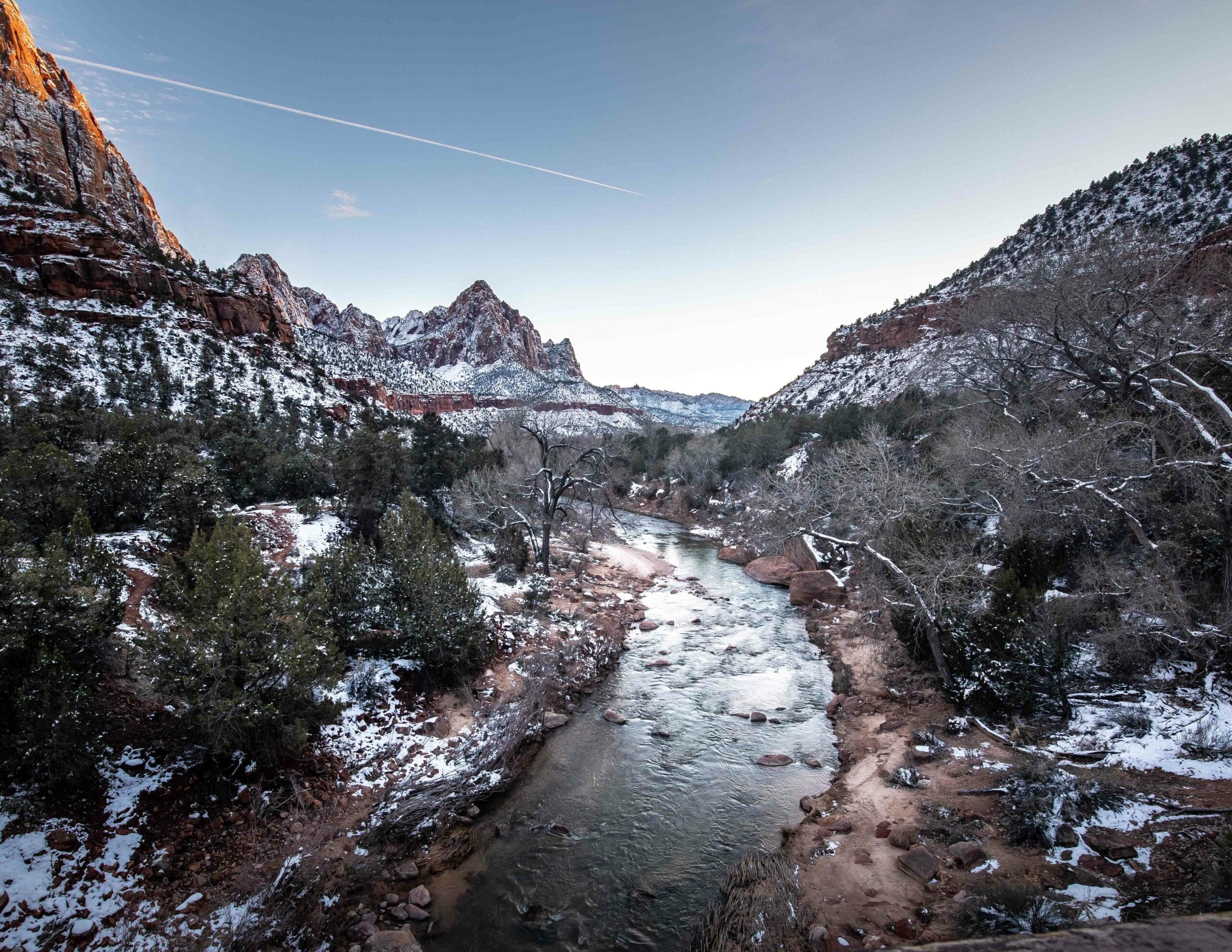 We can't imagine a more spectacular entrance to a national park than driving through the deep red canyons of Zion from the Mount Carmel entrance. The landscape here is out of this world and there is a stunning view around every corner. Your expectations rise with each passing minute and luckily the main event will not disappoint. 
Zion is home to some of the most stunning hikes and views we've ever seen and grand names such as Angels Landing, the Court of the Patriarchs and the Temple of Sinawava don't seem out of place in this epic landscape. There is a level of hiking that is suitable for everyone, from the flat and easy – but still extremely beautiful – trails such as the Par'us and the Riverside Trail, to the epic (but strenuous) adventures of Observation Point or Angels Landing. You can also hike the Narrows, a trail which takes you right through the Virgin River surrounded on both sides by the huge canyon walls. For all trails check online at the park's website or in at the visitor center before your hike as rockfall or water flow can affect safety conditions. 
Even if you're not a hiker, there's plenty here to take in. You can enjoy the iconic view at Canyon Junction, admire the waterfall at the Emerald Pools, or watch the sunset over the Watchman from the village of Springdale. Simply being in Zion is a special experience. 
Zion is most popular in the summertime but it's a great park for all seasons. We found winter to be particularly special with low crowds – in fact, we had whole trails to ourselves – and the chance of seeing the deep red rock speckled with white. It's a magical landscape which is transformed under the snow. Fall is another beautiful time in the park with lower crowds than summer, but still with the likelihood of most hiking trails being open. 
Zion is one of the most popular national parks in the world, so we would recommend planning your trip carefully to ensure you don't find yourself in the dreaded huge queues. If you can possibly avoid school holidays and weekends you will have a more relaxed trip. 
It's a place that keeps pulling us back as there's always a trail we haven't hiked or viewpoint we didn't know about and we even find ourselves looking forward to repeating trails we've already hiked. By the end of the year, we would have been to Zion three times (quite an achievement for a couple who live in Australia!).
While you're visiting Utah, be sure to see Arches National Park!
Killarney National Park
Country: Ireland
From: Passports and Adventures IG: Passportsandadventures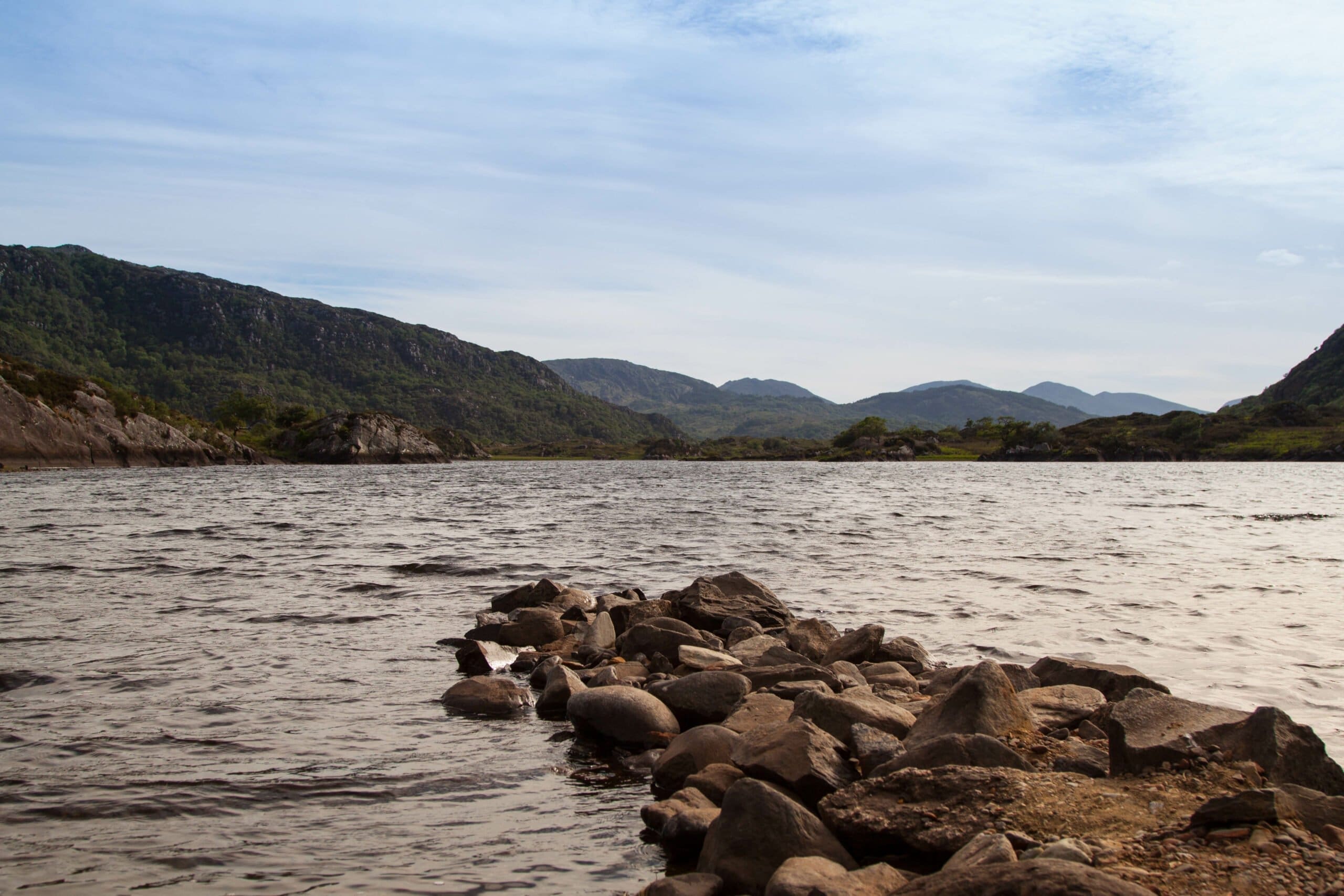 Killarney National Park in the southwest corner of Ireland has to be one of my favorite National Parks in the world. Ireland's first National Park, it was created in 1932 when the Muckross Estate was handed over to the State. 
Now spread across 103km2, it has many features including lakes, forests with oak and yew which have significant national importance, mountains, and rivers. Among some of the wildlife found in the park are the only herd of red deer on mainland Ireland. 
Killarney National Park also holds historical sites. These include the ruins of the monastic settlement of Inisfallen Abbey, a 7th-century abbey founded by St Finian. Also located within the confines of the park is Muckross Abbey. Founded in the 1400s by Franciscan monks, it is still standing today despite damaged and multiple reconstruction efforts. In the center of the Abbey, within the cloisters stands a huge yew tree, traditionally said to be as old as the Abbey itself. 
Another historical feature within the park is Ross Castle, a 15th-century tower house found on the shores of the largest lake of the park, Lough Leane. Both Muckross Abbey and Ross Castle are popular tourist attractions within Killarney National Park. 
The Ring of Kerry is a 177 miles circular route, part of which cuts through the Killarney National Park, not far from the town of Killarney and along Lough Leane. The Ring of Kerry and the Killarney National Park should be on everyone's Ireland bucket list and is one of the best things to do in Ireland. This scenic, popular drive also includes places within the park such as the Torc Waterfall, as well as the aforementioned Muckross House and Ross Castle.
Other areas of interest near the park is the Gap of Dunloe, a beautiful scenic mountain pass which splits the MacGillycuddy's Reeks from the Purple Mountain Group through a glacier valley, and Lady's View, one of the most photographed places in Ireland thanks to the incredibly scenic views you can enjoy across the Killarney National Park from it. 
Killarney National Park has something for everyone, from nature and fishing in the lakes to hiking and rock climbing, historical sites and more. It is a place in Ireland that I plan to visit time and time again.
Joshua Tree National Park
Country: United States, California
From: The Dharma Trails @thedharmatrails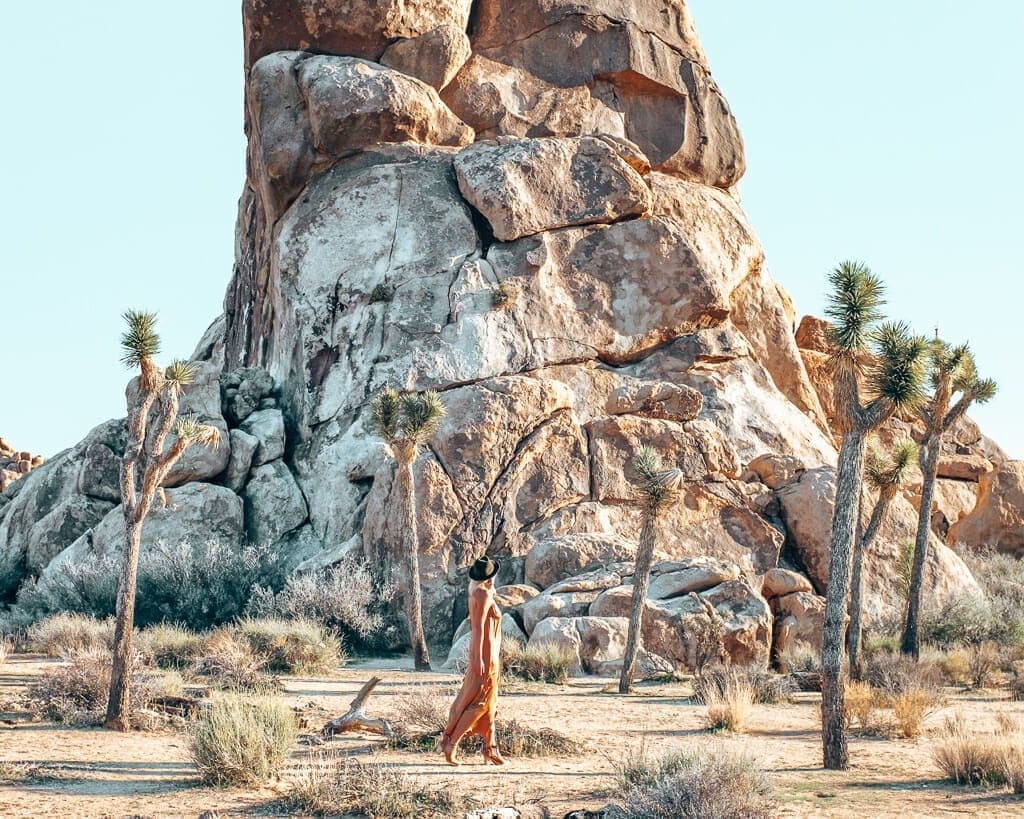 Why Go? 
Joshua Tree National Park is beautifully odd.
Deeply embedded in American pop culture, this unique landscape is more than just a place to visit; it's a feeling.
The trees themselves are strangely human-like (it's said they're named after the biblical character "Joshua", who raises his hands in prayer). This makes them oddly familiar, even though no two trees are the same (like humans).
You can explore different areas of the park and see multiple trees, but in each one there is a different story.
More Than Trees
Unique trees are the park's famous drawcard; however, the rest of the park is equally as appealing.
Huge boulder formations create topographical art. You can climb your way around or through them to find your own space.
There are a lot of designated rock-climbing locations as well as a tightrope walk between boulders (if you don't mind heights).
The vast open spaces and occasional eagle overhead really make you feel small. It's a beautiful way to disconnect from the hustle and bustle of California.
It's best to stay either in the park or in the area for at least one night to appreciate the sunset/sunrise.
Tips:
Camping sites are fairly limited in the park so it's best to book in advance. Alternatively, there are some amazing

glamping locations near Joshua Tree park that offer unique experiences (and in some cases more Joshua Trees!)
The most interesting side of the park is Hidden Valley because it has the sunset, Joshua Trees and boulder formations
The Twenty-Nine Palms entrance side of the park really didn't have much to see
Cholla Cactus Garden is a great stop with some smaller (furry) cactus. The best time to visit is about 2 hours before sunset when the sun is above the mountains to get the light shining through the cacti fur!
If you're driving, be sure to have enough gas and water
Tangkoko National Park
Country: Sulawesi, Indonesia
From: Marco Ferrarese – Facebook: Ferrareswrites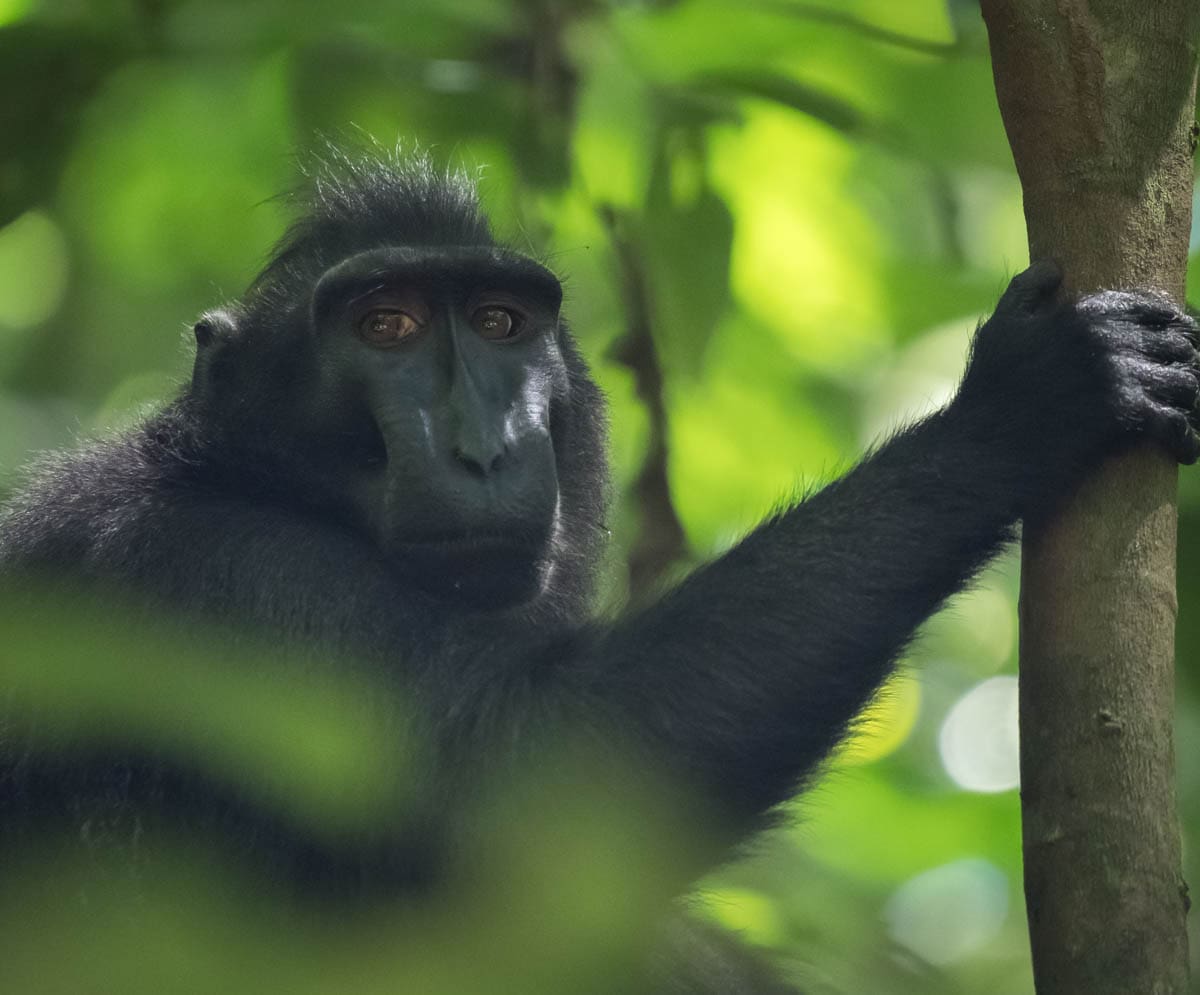 Few people go to Sulawesi, and even fewer venture to the remote northeasternmost tip of this odd, K-shaped island. Why you should go? Well, for the incredible Tangkoko National Park situated an hour and a half northeast of Manado. Sandwiched between low hills and a volcanic black beach, Tangkoko National Park is noteworthy for its animal population: it's the only place in the world where one can see the endemic black crested macaques, and also one of the species of the tarsius, the world's smallest primate.
Once at Tangkoko, you can roam around by yourself, but the way to go is taking a guided walk into the jungle, as the local rangers know well where the animals hide. For example, the "tarsius tree", set in a clearing inside the reserve, is an easy place to come and spot those tiny primates sleep during the day. Another must-do is hiking in search of black crested macaques, which are quite tame and friendly — but don't touch them. This monkey, only found in this part of Sulawesi, is the same species responsible of the infamous "monkey selfie" which started a court case between PETA and a British photographer.
Beside monkeys, Tangkoko National Park also has many species of birds, other mammals such as the bear cuscus, and the "babi rusa", one of the strangest wild boars ever existed.
Peneda-Geres National Park
Country: Portugal
From: Cláudia Bastos, Travel drafts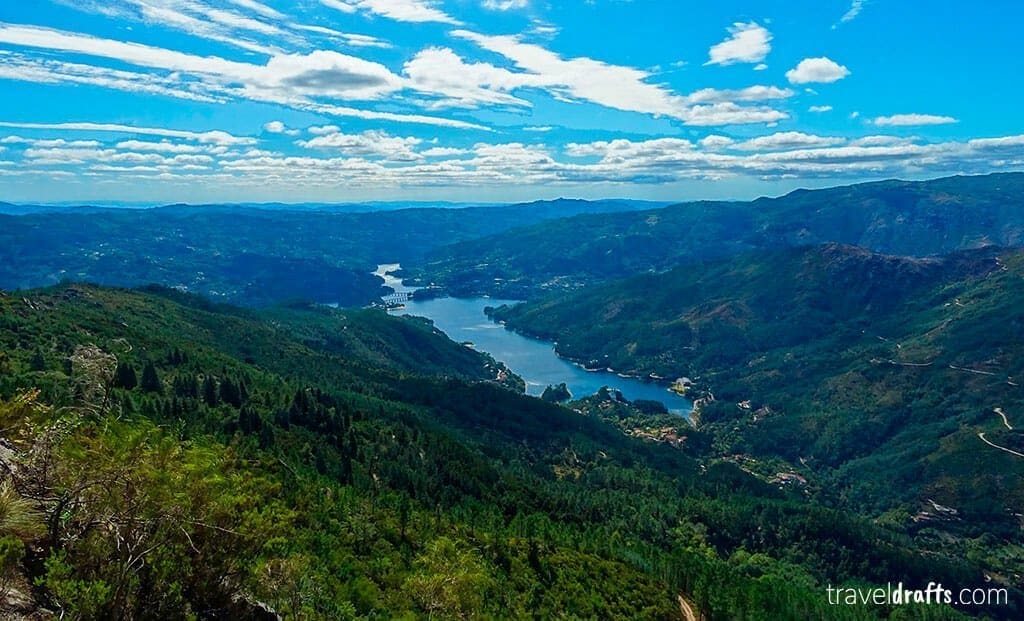 Peneda-Geres National Park is our favorite national park and it is in our homeland, Portugal. This park is Portugal's only National Park and it has stunning luscious green landscapes. One of the best things about Peneda-Geres National Park is that it has it all, lagoons, rivers, and waterfalls where you can swim, do canyoning or other watersports. It also has plenty of trails with distances that range from a few hours several days. There are also cute villages spread through the park and historic remains of castles and even an old military Roman road (the Geira).
You will need at least 2 or 3 days but it can be easily visited as a day trip from Porto as it is only 1 hour away from Portugal's second-biggest city. However, to fully enjoy the Park we advise you to visit it in Summer and spend a few days exploring it.
If you only have one day to visit Peneda-Geres National Park we strongly recommend going to Pedra Bela Lookout and enjoy the amazing views of the park, Portela do Homem waterfall and go for a dip on the river. Yet, the best of all is Albergaria forest where you will find traces of an old Roman military road (the Geira) that used to unite Braga and Astorga (Spain). If you have a day to spare you should stay in a typical small village like Pitoes das Junias and be delighted with the high-quality beef and homemade fresh bread.
All nature lovers will rejoice with Peneda-Gerês National Park in Portugal.
Great Sand Dunes National Park
Country: United States, Colorado
From:  Byron @ RockchuckSummit.com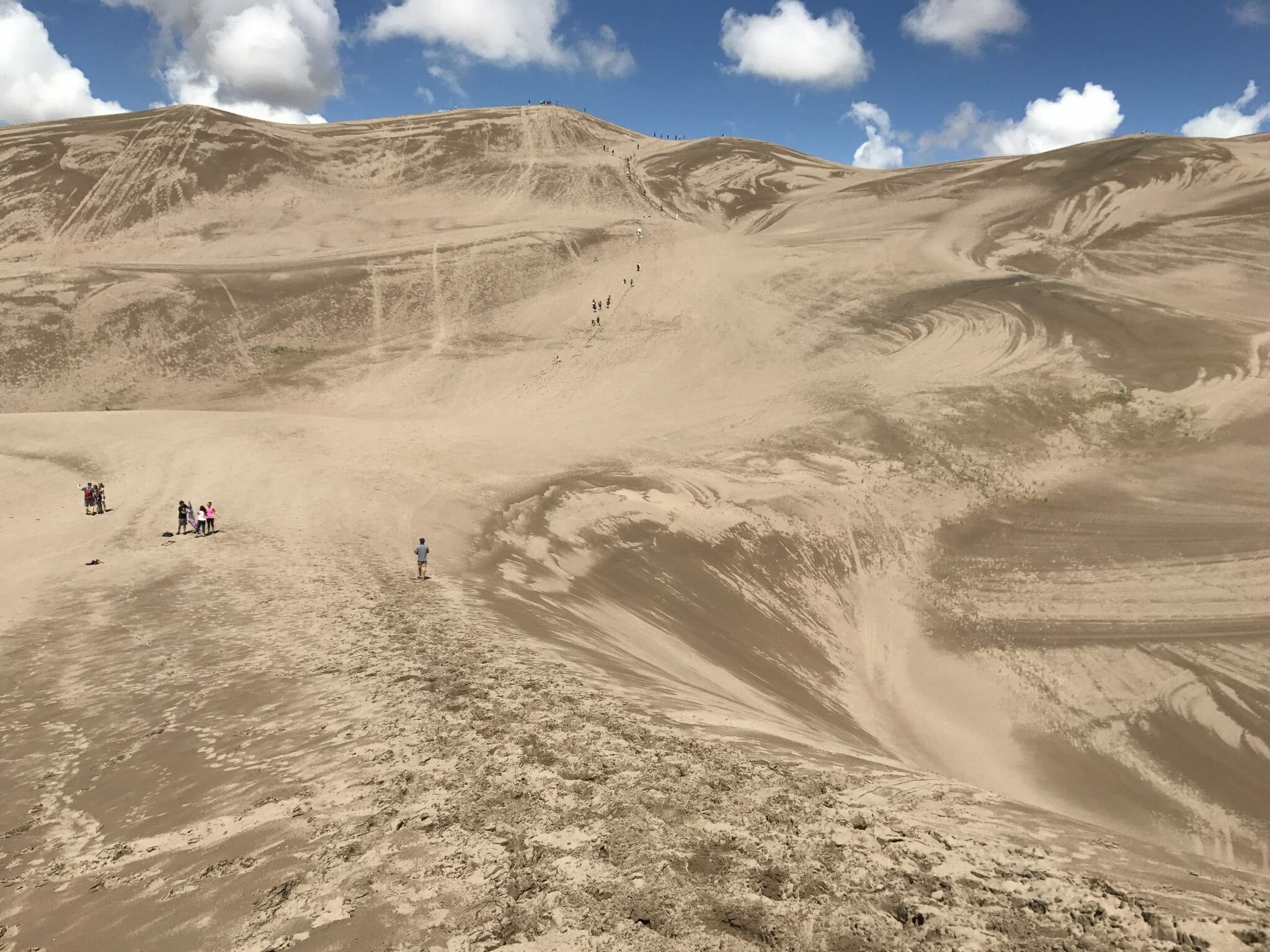 Great Sand Dunes National Park is one of my favorite parks, not just for its beauty and significance standing mighty near the mountains of southern colorado but because of its multitude of experiences all within a single park.
Great Sand Dunes offers beautiful dunes standing thousands of feet above the former lake bed that are fun to explore, hike and simply admire from close or afar. Choose a dune, hike up it and realize just how expansive and massive this natural wonder of nature is.
Carved out of sand from an ancient lake and the wearing down of the massive neighboring mountains Great Sand Dunes national park has camping, hiking, off-roading, and a great visitors center to learn all about the dunes, life and the power of nature at work that creates these amazing dunes.
Visit early in the season and splash in the cooling waters of a seasonal river or visit late in the season and witness the dry valley of southern colorado.
Bring or Rent a sled, slide down the dunes. Weather light shoes that you can remove and keep dry to hike and explore.  Whether you're staying for a single day or a multi-night experience great Sand Dunes is an amazing national park that should be on your Best National Parks to visit list.
Zuid-Kennemerland National Park
Country: Netherlands
From:  Lisa @ www.FlipFlopGlobetrotters.com FB:FlipFlopGlobetrotters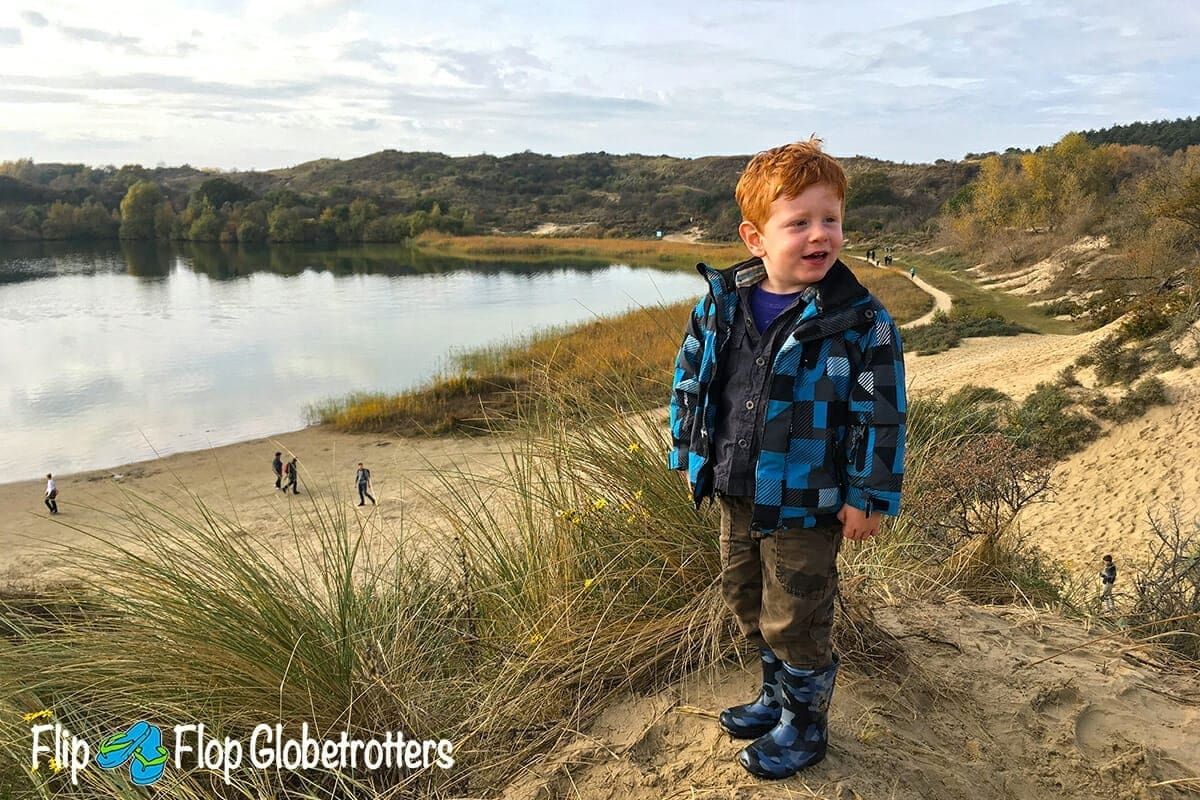 National Park Zuid-Kennemerland is located on the west coast of the Netherlands, between Zandvoort and IJmuiden. It's a rustic dune area that also includes the North sea beach, with unique flora and fauna. Spanning about 3.800 hectares this national park is a green oasis near the busy urban Randstad area. It's one of 20 National Parks in The Netherlands. Lots of marked walking paths, dune lakes, and natural play areas make this a perfect place to spend time away from the city. The larger animals you can spot here are fallow deer, wisent (also called European Bison) and Scottish Highlander cattle, but the dune valleys and forest habitats are also home to numerous smaller animals and unique plants.
From our hometown Haarlem we can bike to the nearest entrance in about 20 minutes and we love spending time there. Every season brings something new. In the summertime we enjoy swimming in the dune lakes, 't Wed and Oosterplas, and we go hiking or cycling. At the Koevlak entrance opposite the visitors center, there's a fun natural playground for kids and a little further along the path there's a play forest. The visitors center offers several treasure hunts and nature games for kids to explore this natural area. Lots of excursions and other events are organized year-round for both adults and kids, so everyone can enjoy the diverse and surprising landscape. A great national park to have on your must-see list!
Triglav National Park
County: Slovenia
From: Kevin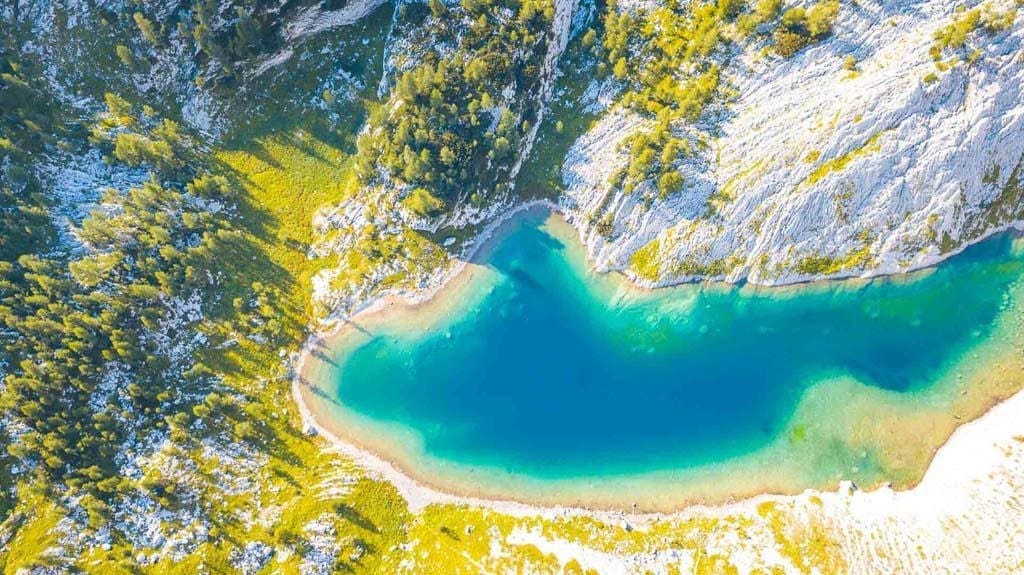 The Triglav National Park is located in Slovenia, very close to the Austrian and Italian borders. This park is one of the biggest in Europe as it represents 4% of Slovenia. If you are staying at Ljubljana, Slovenia's capital city, you should definitely make a day trip to Triglav as it is pretty close: it only takes one hour drive from there!
Because of its varied relief, the Triglav National Park is for sure, a must-see in Europe. You can find mountain lakes, crystal clear waters, glacier-carved valleys, forests, high summits, etc.
Here is a shortlist of places you shouldn't miss while visiting Triglav:
The Valley of the Seven Lakes: 7 lakes in a 26km long trail. It takes around 10 hours to do it, but this is definitely the best part of the park. You won't be disappointed!
Vintgar Gorge: located at 4km from the famous Lake Bled, it is a 1.5-hour walk along the Radovna River with wonderful views over the park.
Savica Waterfall: this is Slovenia's most famous waterfall. It is 78 meters high and flows into the Lake Bohinj.
As I said previously, the park itself is huge. If you want to enjoy a full experience of Triglav, you would need at least 2 days.
If you enjoy walking and seeing nature and wildlife, the Triglav National Park is for you. I really enjoyed my trip to Triglav because I had the chance to see amazing landscapes, swim in crystal-clear lakes, meet local animals such as red dears or golden eagles, and stargaze at night.
Learn more about Triglav National Park and why it's the best national park in Slovenia.
Mt Fuji
Country: Japan
From: Wapiti Travel IG: wapittravel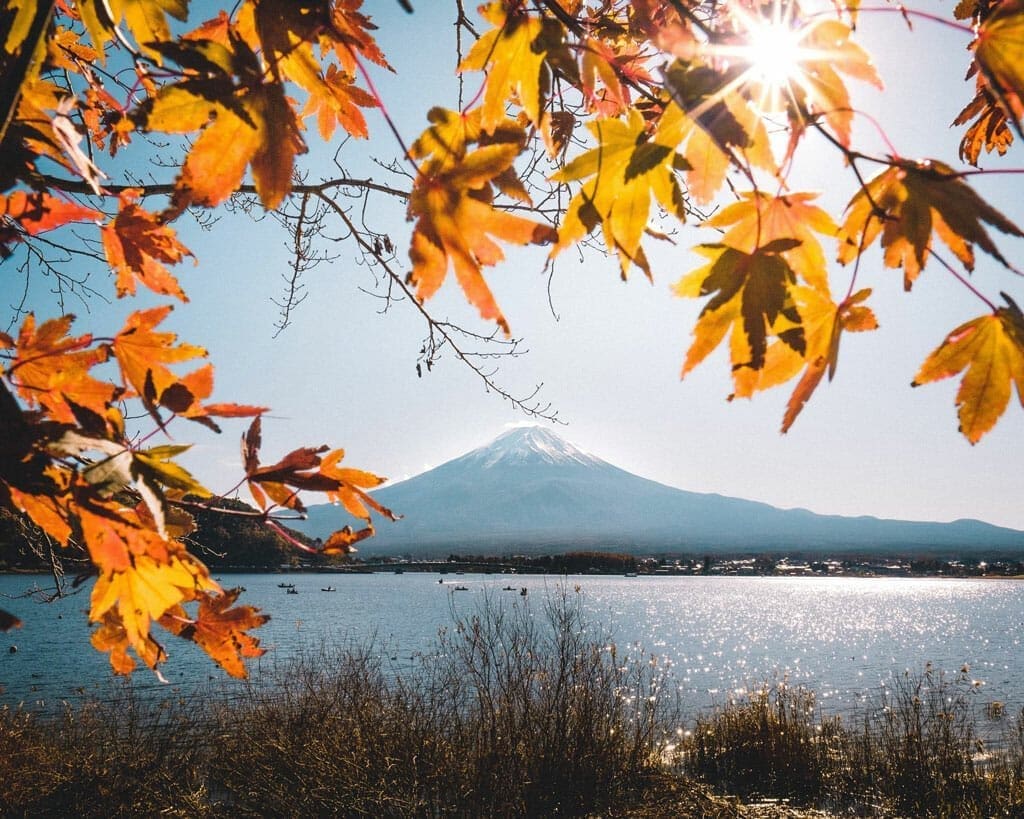 Being globetrotters and true nature lovers, we have visited a lot of National parks all over the world.  It was hard to designate one as our favorite but the lasting impression that Japan made on us convinced us to go for Mt. Fuji.
The official name is Fuji-Hakone-Izu national park, it covers the Izu Islands and the Peninsula, Fuji 5 Lakes, the Hakone region, and the highlight is of course Fujisan.
Most travelers are drawn to this park for the photogenic perfectly shaped volcano and only as they enter the park do they start to appreciate the natural beauty of the region.  We were flabbergasted by the huge list of sights in the park.
The park houses several serene lakes, impressive waterfalls, quaint towns and naturally offers dramatic views of Mt. Fuji.  Due to the proximity to Tokyo, you have different options for day trips from Japan's capital city.  We spend several hours finding the best ones and have a detailed comparison of the best Mt. Fuji day tours on our blog.
A day tour is a convenient option to see the highlights of this region in one day.  Those who have more time can spend one or more nights in this region without getting bored.  Within the park, you can do all kinds of fun and sportive activities.  How about swimming with dolphins and scuba diving?
If you prefer to stay out of the water you can go hiking, ride the ropeways that offer breathtaking views of Mt. Fuji and relax in the idyllic temples that are scattered across the region on lakesides and mountain hills.
Mt. Fuji is a must-visit destination when in Japan, it deserves to be on your best national parks to visit list.  The park has something to please both young and old and you're certain to have a wonderful day with the whole family.
Pin it! Save & Share (Thank you!)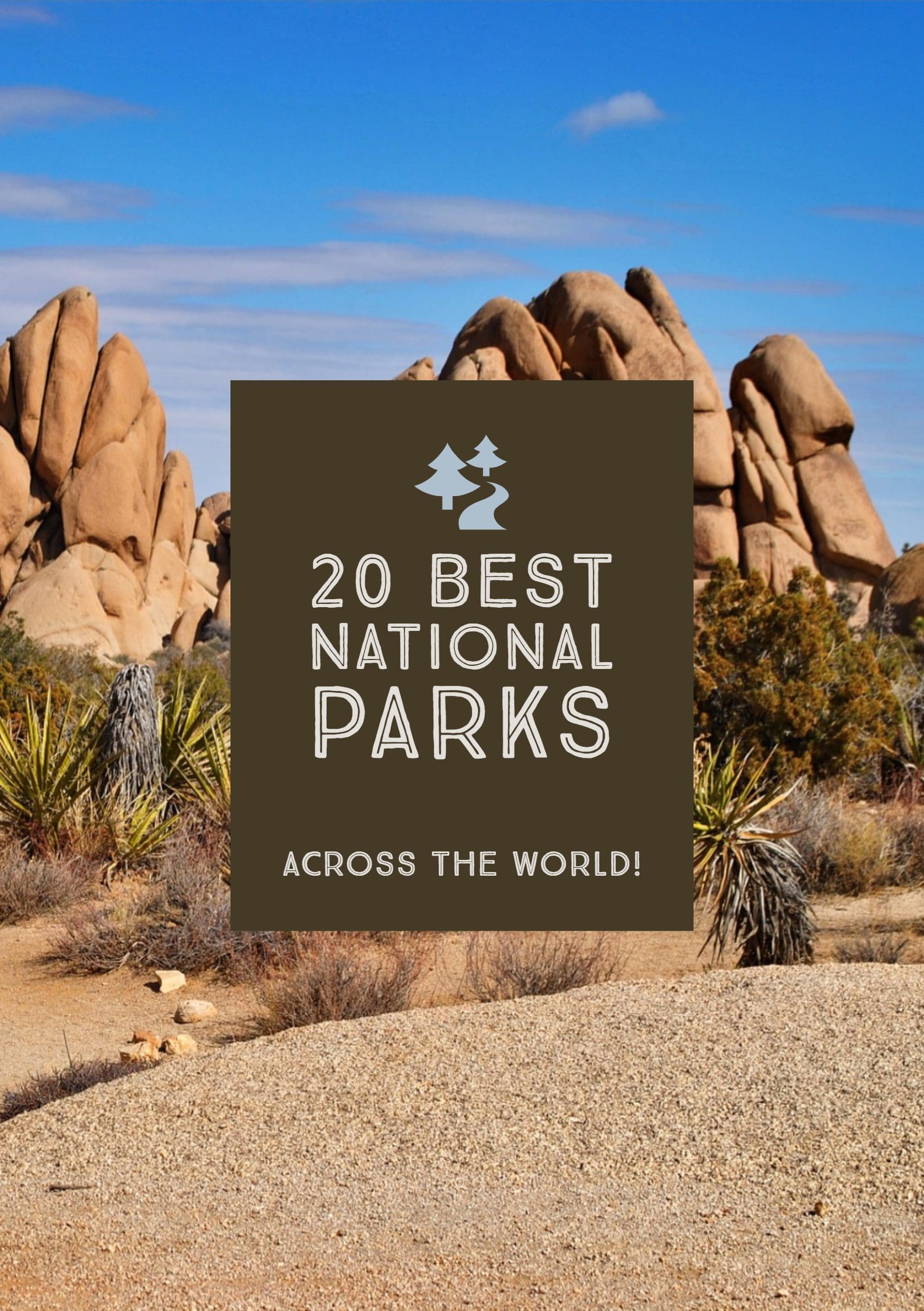 We hope you enjoyed this list of bloggers 20 best national parks. Let us know in the comments below if you have been to any of these or what your favorite park is!