Mountain adventures were never an expected piece of my life. As a suburban girl whose family's ideal vacation was Disney World, I got a lot of Mickey Mouse ice cream bars, light parades, and twirls on the teacups. I wouldn't trade the smiles from those trips for anything. But as a nature lover, there was something in me missing from the adventures I never had. I dreamed of wild mountain landscapes and tents and smoky camp nights, but I thought those would probably always be dreams. But then came my woodsy boyfriend and Black Elk Peak.
Black Elk Peak
Black Elk Peak, at 7,244 ft., is the highest point in the Black Hills of South Dakota.
Weather
Weather at Custer, SD
Parking
Parking is available at Custer State Park
Directions
Trail Map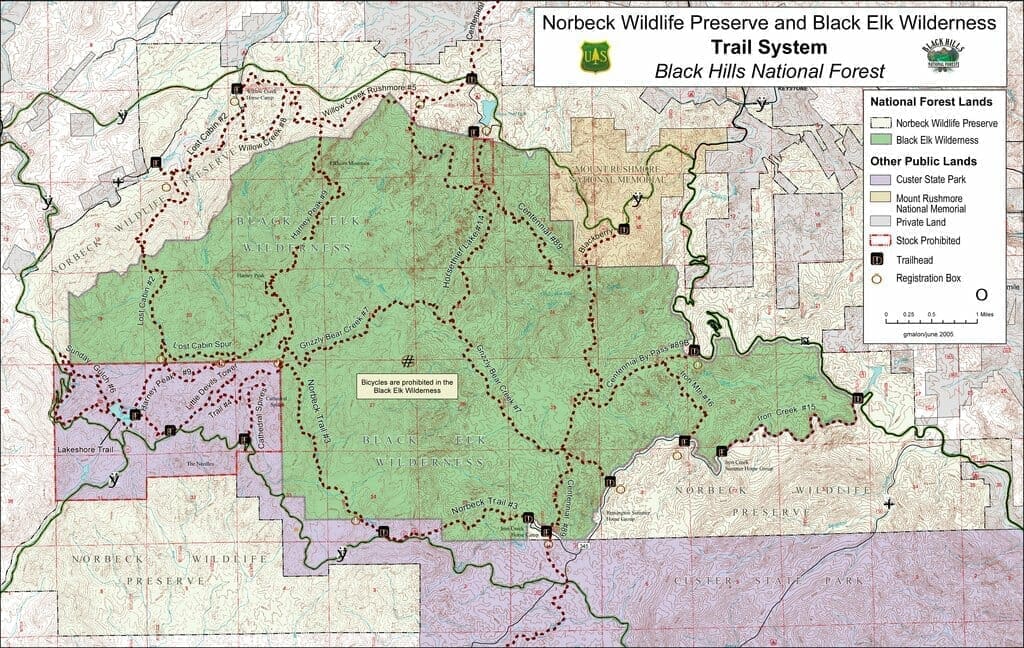 Hiking Black Elk Peak
When my boyfriend was little, he and his family often visited the area and traversed the mountain trails. On our cross-country road trip, he was eager to take another stop down memory lane. This was his one activity that he said we had to do on our way to the Pacific Northwest. In a small way, going to the peak was like having a bit of home for him. How could I say no to that?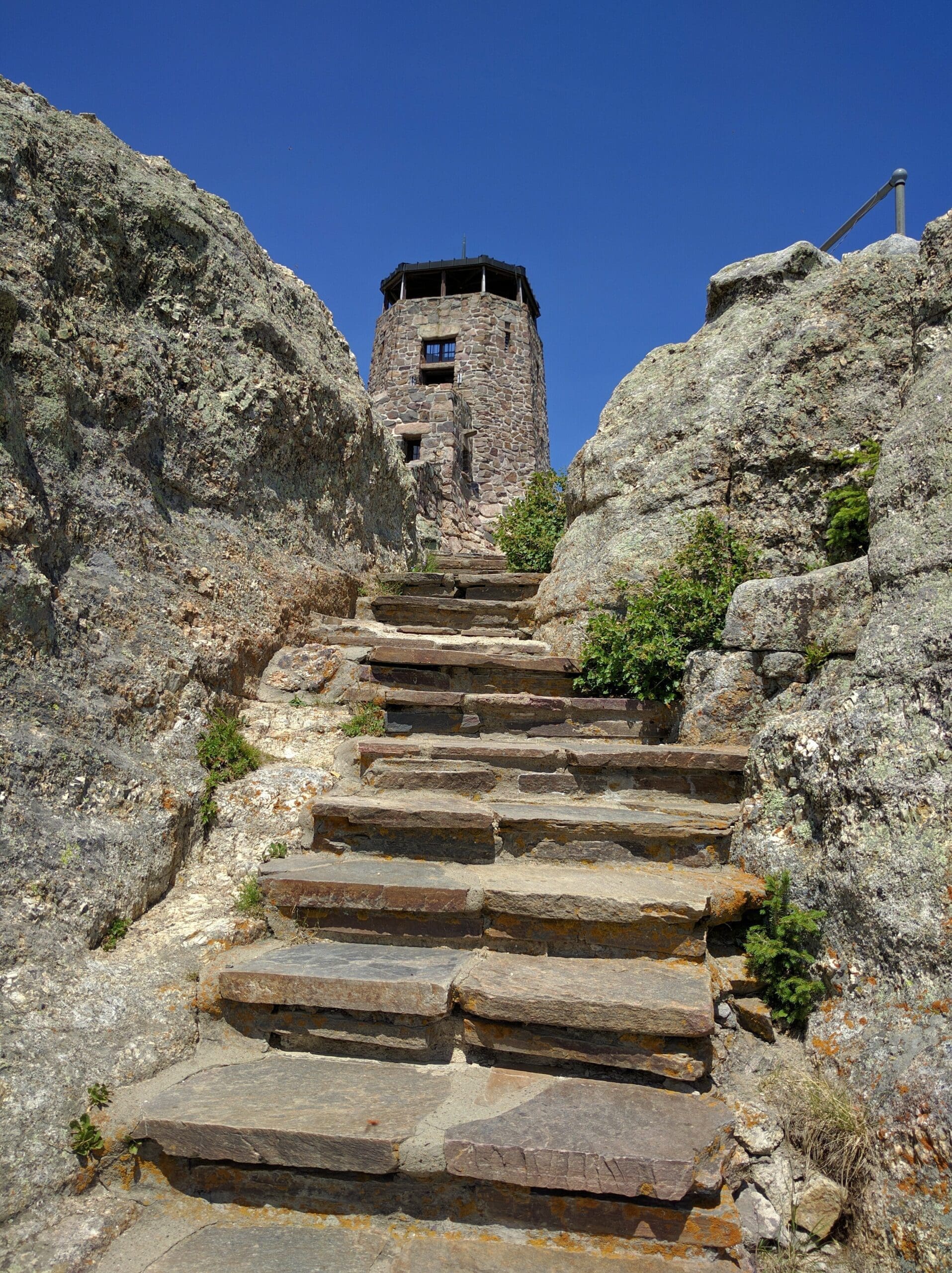 I, however, had never even seen a mountain in person, let alone try to hike up one, so I was more than a little anxious. The Midwest wasn't known for its diverse elevations, and my family was even less known for having any interest in them. Just driving through the Black Hills left my mouth gaping. Everything was so jagged, rugged, towering. I had seen mountains in pictures, but they felt so alien in person. I had no clue how my little legs would ever climb up a real mountain. They were gorgeous of course, but also terrifyingly daunting. I was aware I had a lot to learn about the outdoors that I always dreamed of exploring. But I swiftly learned how much I didn't know.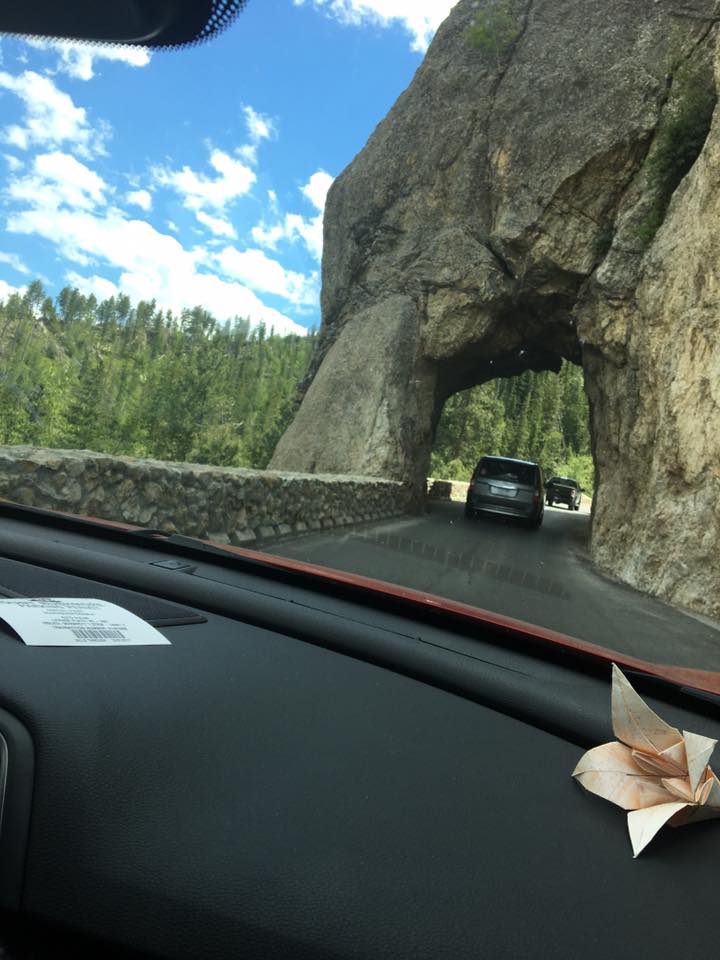 The first thing I learned at Black Elk Peak was to never wear the wrong socks to a mountain hike. Its worse than bringing a knife to a gunfight. It's like bringing a toy sword to a gunfight. Inappropriate and painful.
Luckily, the first half hour or so we were completely enveloped in gorgeous scenery. I was too enrapt in the way the mountain tops touched the sky, and how I grew closer and closer to them. As a person easily moved, each time we came to a beautiful ledge I teared up a little. Growing up suburban, I had a tendency to try to find beauty in the tiny bits of nature I got. Here, everything was those little bits. I was speechless amongst its wonder.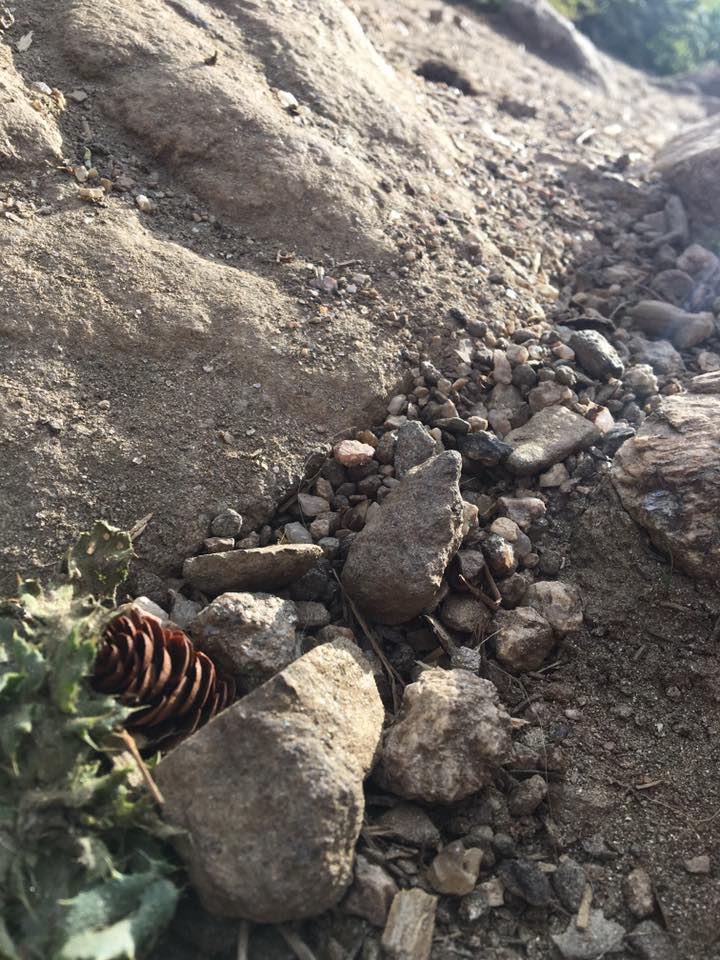 But then things started getting a little steeper. And my legs started to hurt. Particularly my heels. In my excitement to get going, I chose my favorite starry socks, not thinking they were way too short for my hiking boots. As it wasn't my first rodeo to the bloody heel carnival, I knew within this first half hour what my heels looked like without checking. My socks had slipped off, and I was having the back of my hiking boots shred my feet. Worse, if I tried to stop and pull up the socks, they fell down again within ten steps. Resigned to my painful fate, anything under my ankles burned brightly for the rest of the trip. At least the foliage smiled at me, a kind concession I wouldn't refuse. Beauty is pain, right?
The second thing I learned at Black Elk Peak was to pack appropriately. That included water, and I certainly screwed up there. Already suffering from mild dehydration issues because of a medicine I take, I always have a water bottle handy. However, the friendly 12 oz. bottle is not enough for such a long adventure. All-knowing hike veteran that my boyfriend was, he had a whole gallon of water in his backpack, thus saving me from myself. But he waited to tell me about his gallon of salvation until I was seriously regretting not learning more about hike necessities.
Drinking that water was like enlightenment once I got it. The world felt fresher, and the trees looked beautiful again. Our copious water reserves helped me ignore my fiery heels, too. I was embarrassed but happy to be breathing in the mountain air the way it deserved.
On the plus side, I wasn't a novice of exploring forests, so my packing hadn't been completely terrible. Despite its lack of excess water, my backpack had bug spray, sunscreen, and my already prepared layers upon layers of clothes.
The elated novice: not always a walking disaster. It became the title of my mountain story.
The third, and final*, thing I learned at Black Elk Peak was how beautiful unfiltered nature could be. However cheesy, it was another world up there. The air was thinner but crisper. I could see the sky go on for miles, reminiscent of the cornfields I grew up near, but this time I was thousands of feet higher. It was wild. The smile that smacked itself onto my face wouldn't go away for hours. The scars on my heels took even longer, but I couldn't fathom minding. Who could with a view like that?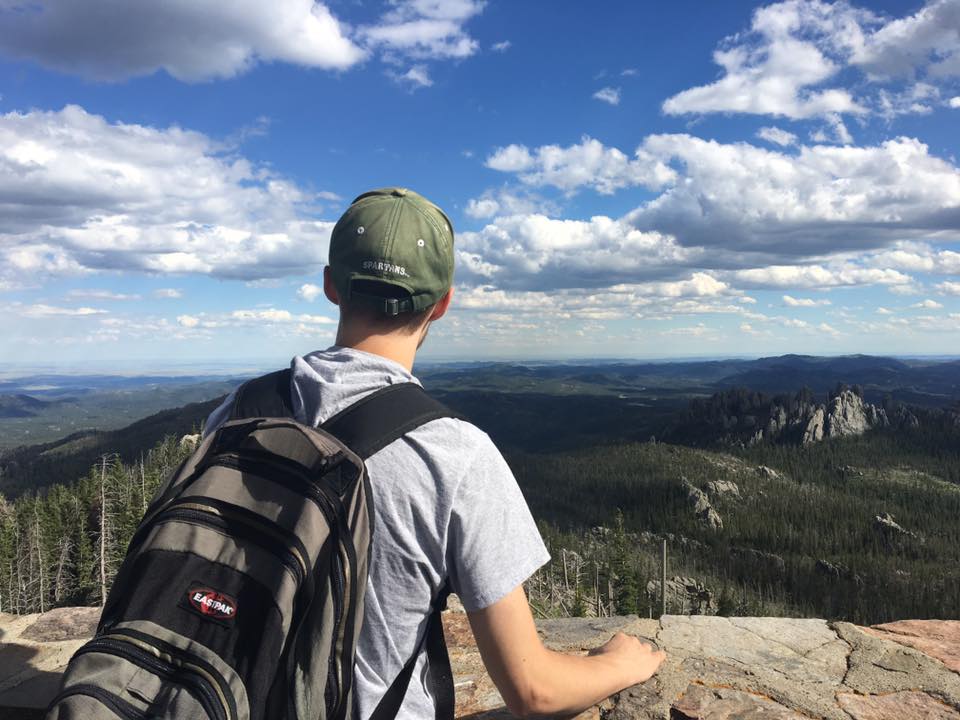 Living in the same midwestern area all my life, I had never seen anything like this peak. I loved nature photography, I had adored adventurous sceneries like this, but I had never thought I could be in one. Staring over those formations and trees, I knew I wanted to be in more. Doing these things I never thought possible have only expanded my belief in the possibilities of my world. Granted, I had a few missteps and bloody heels. But all new adventures do.
Looking out over Black Elk Peak, I learned life only gets better if it's filled with adventures, whether they be small as a flower or big as a mountain. This hike I was bloody, I was thirsty, I was embarrassed. But I also hadn't felt such wonder in a long time, in a place I never thought I'd see. And if I had the chance, I'd do it all again. Maybe I'll even do it this weekend.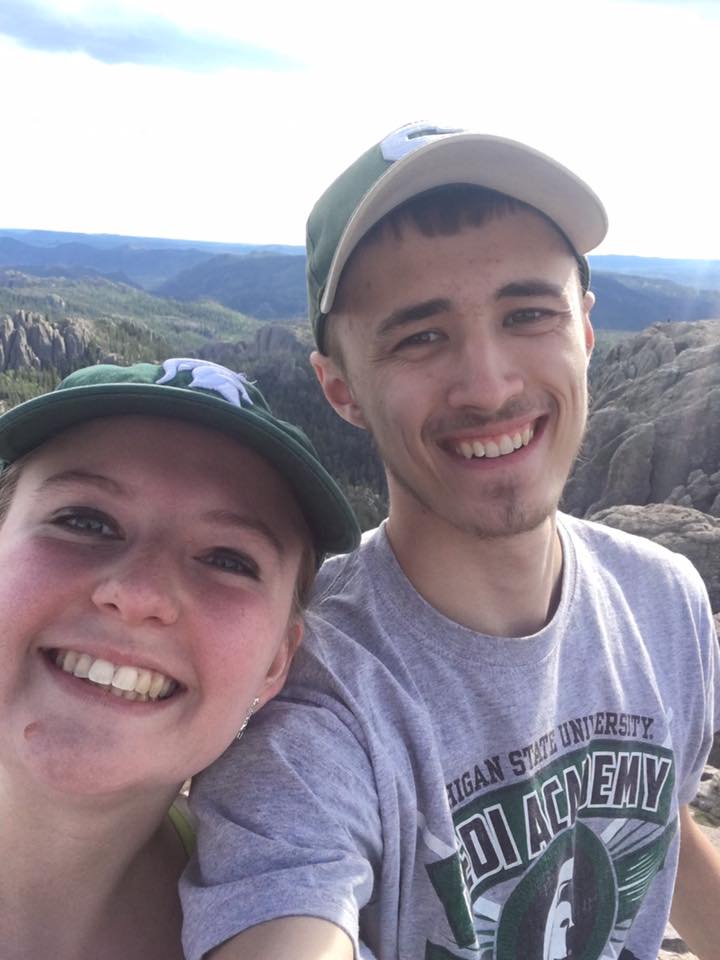 *, Of course, there were more mistakes and things I learned, but this story did NOT need to be a chronicle of every small mistake I made. Bloody heels and mild dehydration is more than enough. We can save my clumsiness, focus problems, and more for another story.
Have you ever been to Black Elk Peak? Leave your comments, tips and black elk peak experiences below.