After a very good run with my previous pack, the Lowe Alpine Cerro Torre, I decided to go back to this brand when searching for a new pack for the Annapurna Circuit in Nepal. I needed a pack that was lightweight, comfortable, and easy-to-use for my two-week trek through the Himalayas. I settled on the Lowe Alpine Diran, a feature-rich backpack designed for extended hiking adventures.
For this review I am focussing on the 55:65 version of this pack, however, it is also available in 45:55 and 65:75, as well as Women's versions in 40:50, 50:60, and 60:70. If you're not familiar with this type of sizing, the first number relates to the volume of the pack in liters, while the second number is the total volume if the extendable lid is utilized.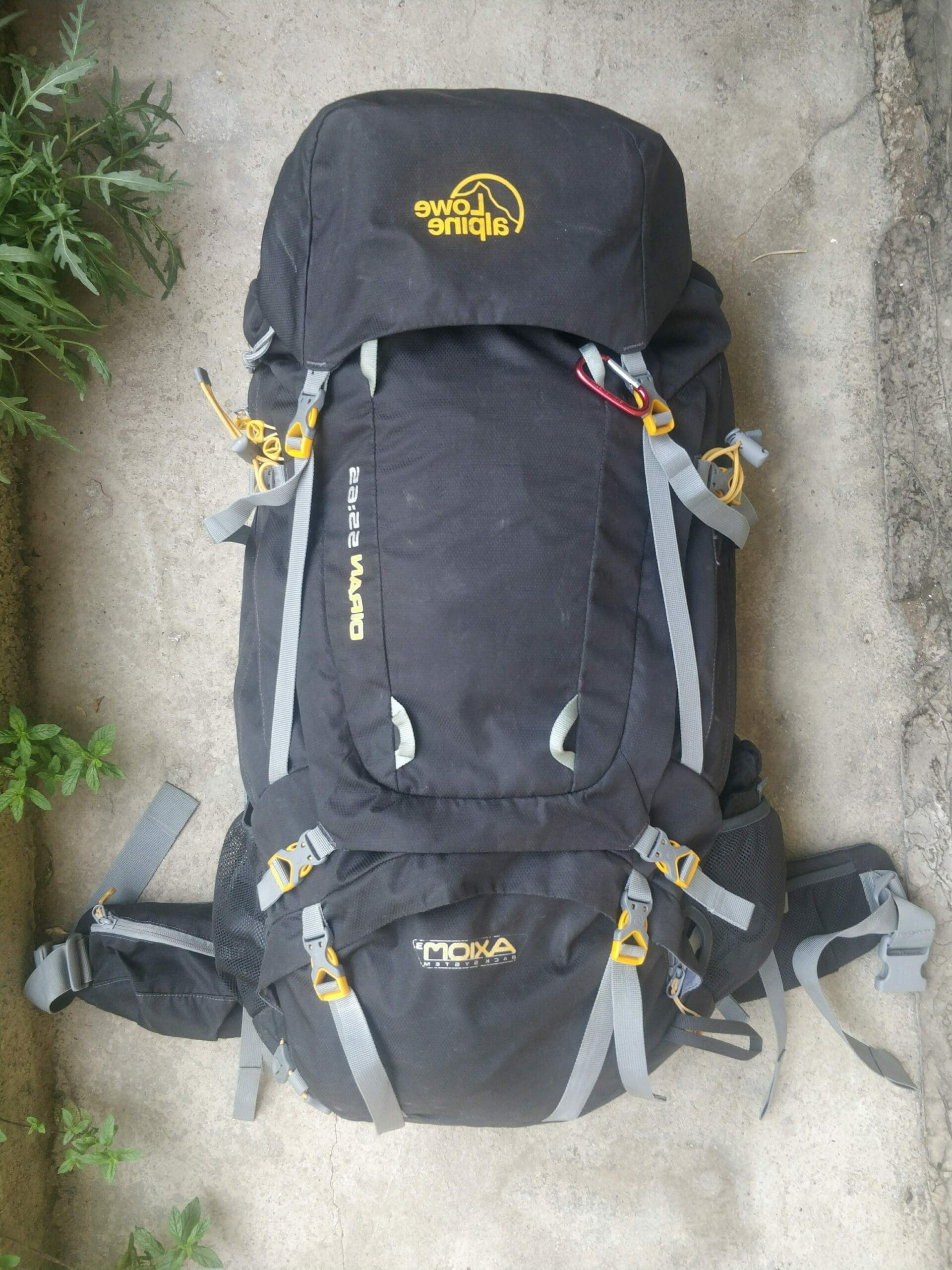 Not only have I used this pack for several multi-day hikes, but I have used it as my primary luggage for a year backpacking around Europe. Read on as I discuss how this pack has performed for me in these various environments.
Fit and Comfort
Anyone who has carried a loaded hiking backpack for extended periods knows the importance of comfort. Mild pressure points on your hips or shoulders one day can escalate to blisters and bruises the next. The key is to find a pack that fits the contours of your body and distributes weight evenly.
The Diran pack utilizes Lowe Alpine's V-TRAX carry system. This system incorporates a range of features including an adjustable back length, harness and waist belt. The back adjustment system is one of the best I've seen on any pack, simply because it's easy to use and because it uses a hook and loop system there's no slippage once you've chosen your size.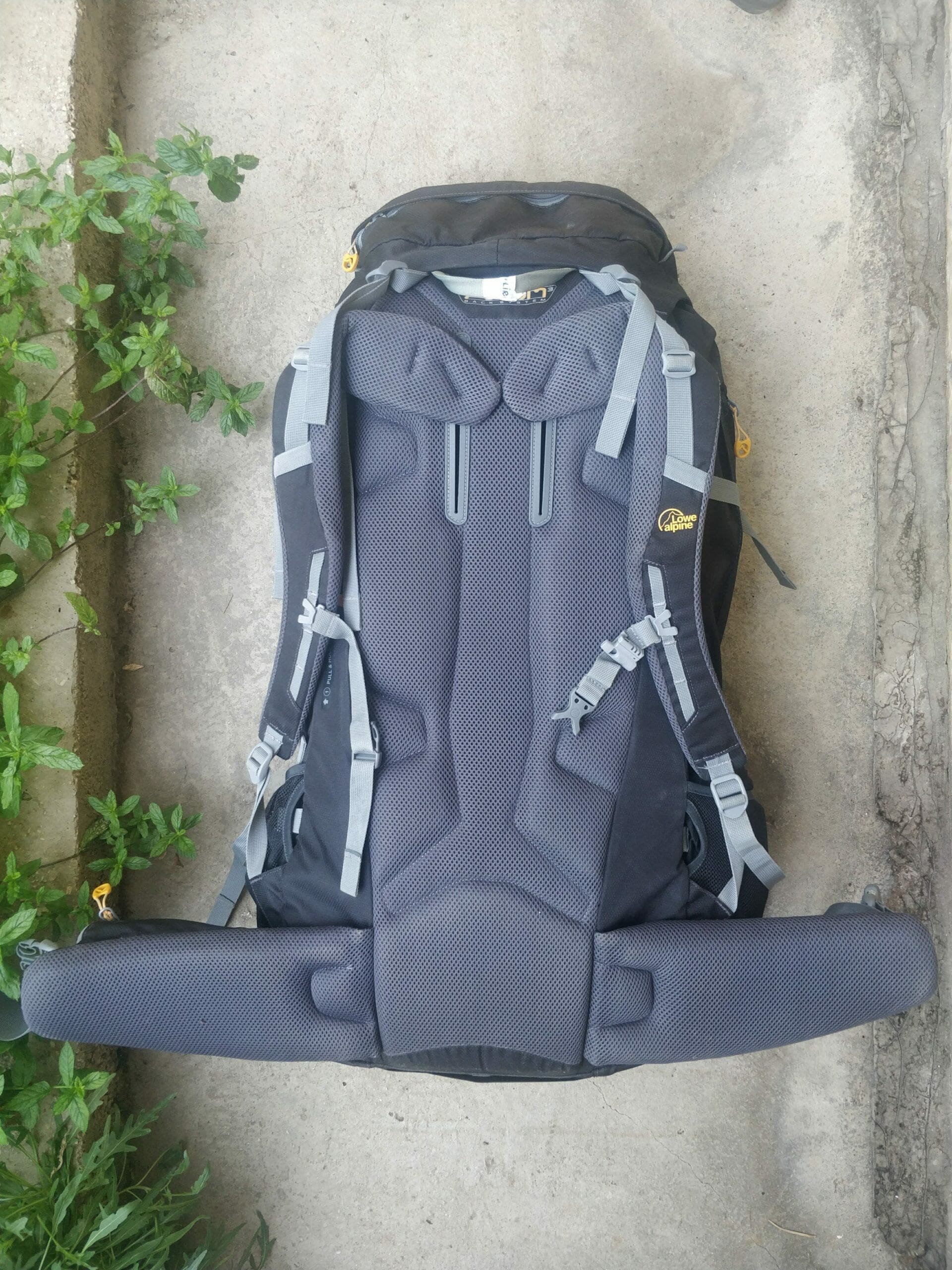 The shoulder straps are well padded while not being too bulky, and they feature a chest strap to further help with weight distribution. Similarly, the waist strap contains enough padding to comfortably lock onto your hips but is made from a lightweight, breathable material.
Overall, I've found the pack extremely comfortable and think it is very well designed in this regard.
Features
One of the biggest benefits of buying from a brand like Lowe Alpine is the decades of experience they have in producing high-quality outdoor gear results in very refined products. The Diran is packed with features (more than I can mention here) that make it a pleasure to use.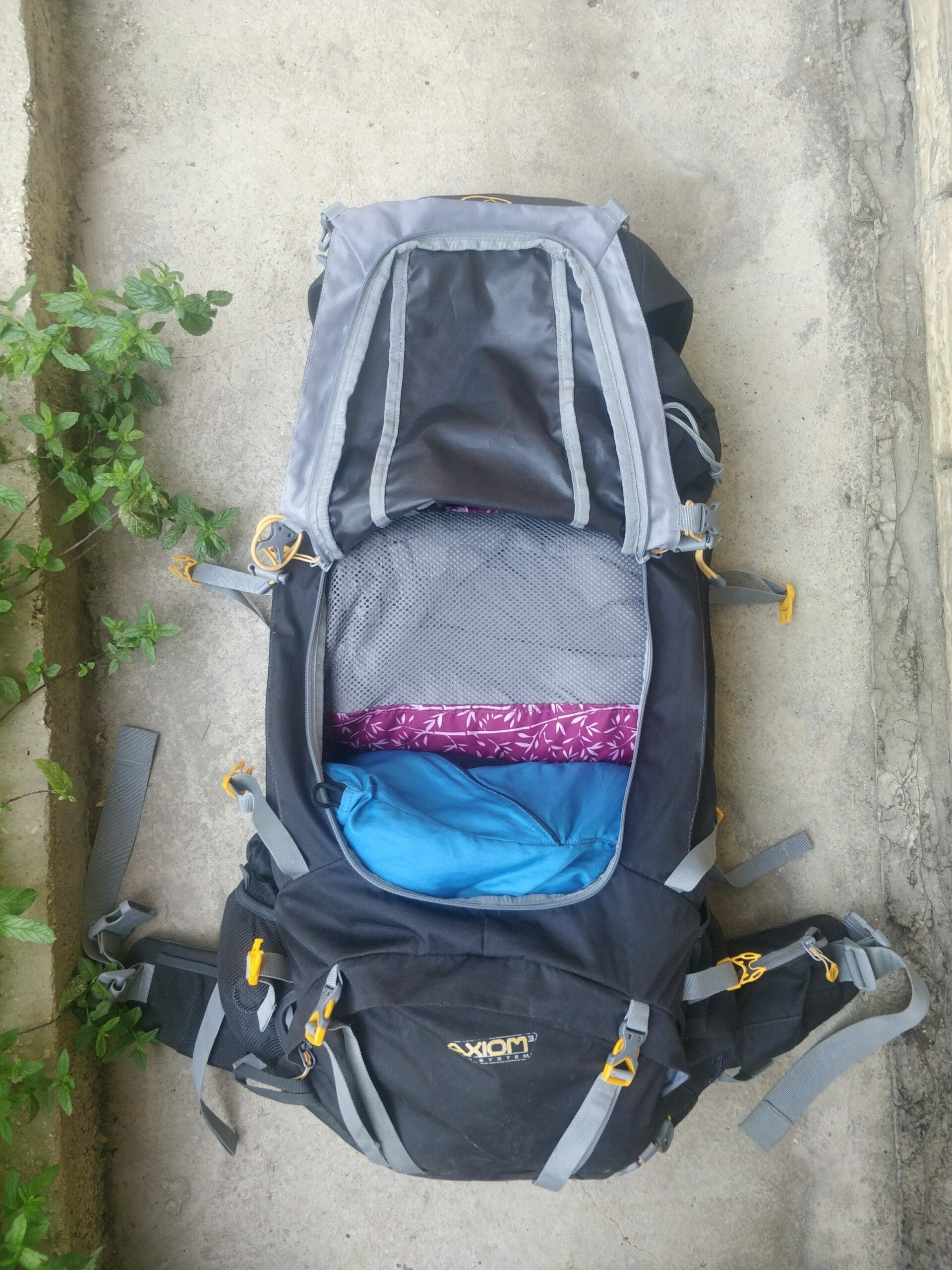 Stand-out features for me include:
Bellowing side pockets for additional storage

Front grab handle – perfect for airport, buses etc

Compatibility with hydration systems

Integrated rain cover

SOS panel and whistle
The expandable lid is another key feature of this pack. Personally, I am a big fan of this feature. I find it doesn't get in the way at all while not in use (however it does add a few extra ounces of weight), but when I end up with extra gear to carry for whatever reason it came to be a lifesaver. As trendy as it might seem, hanging gear all over the outside of your pack is never a good idea, and expandable storage allows you to keep that additional gear safe, secure, and dry.
Because I use my packs for extended travel as well as for hiking, one feature that is a must is that a pack fully opens on the front, similar to a suitcase. The Diran fits the bill here, incorporating a large zipped front panel, in addition to it's top and base entry. This allows for easy access to gear when on the road, without needing to completely unpack at each stop. This feature makes the Diran an excellent choice for a travel backpack.
The downsides of this design (and the reasons it isn't a feature of all hiking packs) is that the extra zippers around the front can add some weakness to the pack's overall structure. They may reduce the strength under strain, add slightly more weight, and reduce the waterproofing. In saying that, I've never had any issues with the front zips on the Diran and I've put it through the wringer!
Weight
In terms of weight, the Diran comes in about on par for a high-end hiking pack. For the 55:65 model it weighs in at 5lb for M-L and 5.1lb for L-XL. If you're generally very careful with your packs, you may be OK with a more lightweight option, however, I take comfort in knowing that the pack can withstand encounters with tree branches and airport conveyor belts.
Pin It!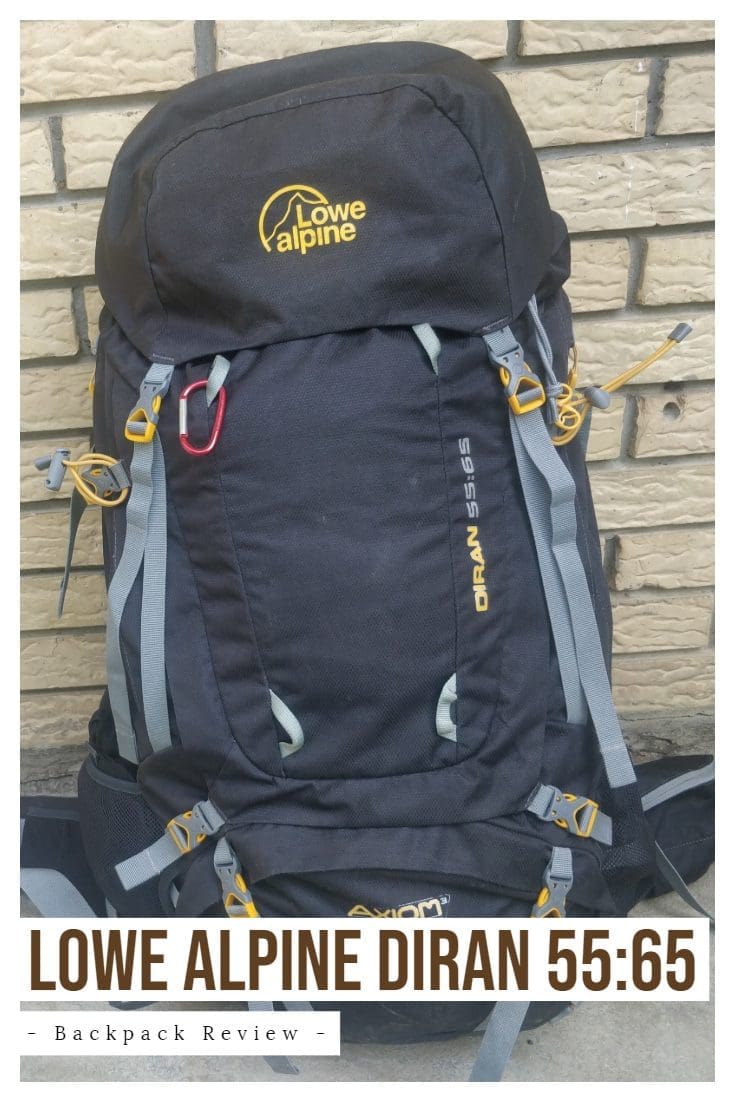 Verdict
Overall, I've been super impressed with the Lowe Alpine Diran. I have stress tested this product in pretty challenging environments and I've had literally zero issues in terms of its construction.
I find its features well thought out and truly add value to the product. The sizing system works very well, as do the customizable shoulder and waist straps. It's durable, comfortable, supportive, and a pleasure to use.