The words "Death Valley" used to create in my mind images of barren land littered with nothing but a few cow skulls. While the area does have spots where you see little more than dry earth cracked from the scorching sun, that isn't even close to all there is. Now when I think of Death Valley, my mind goes to rolling sand dunes, ghost towns, and majestic mountains.
Death Valley
It was my boyfriend who suggested our first trip there. When he showed me photographs of the Mesquite Flat Sand Dunes, I instantly thought of my favorite childhood movie. These grand dunes perfectly match the opening scene of Aladdin. However, with my excitement, I didn't bother to research thoroughly, and my experience didn't go as smoothly as it could have.
Death Valley has a reputation for intense heat, but I still underestimated how that heat would affect me. Not only is the area the hottest and driest location in North America, but it holds the world record for the greatest air temperature recorded at the surface of the Earth. It has reached an astounding 134 degrees Fahrenheit. When we were there mid-June, it was only in the low 90's, but it felt much hotter. If you visit, please remember to bring enough water. They recommend at least one gallon of water per day and more if you're active. I also recommend bringing something to cover your head, and if possible, your face. When it's windy, you don't want sand blowing in your mouth.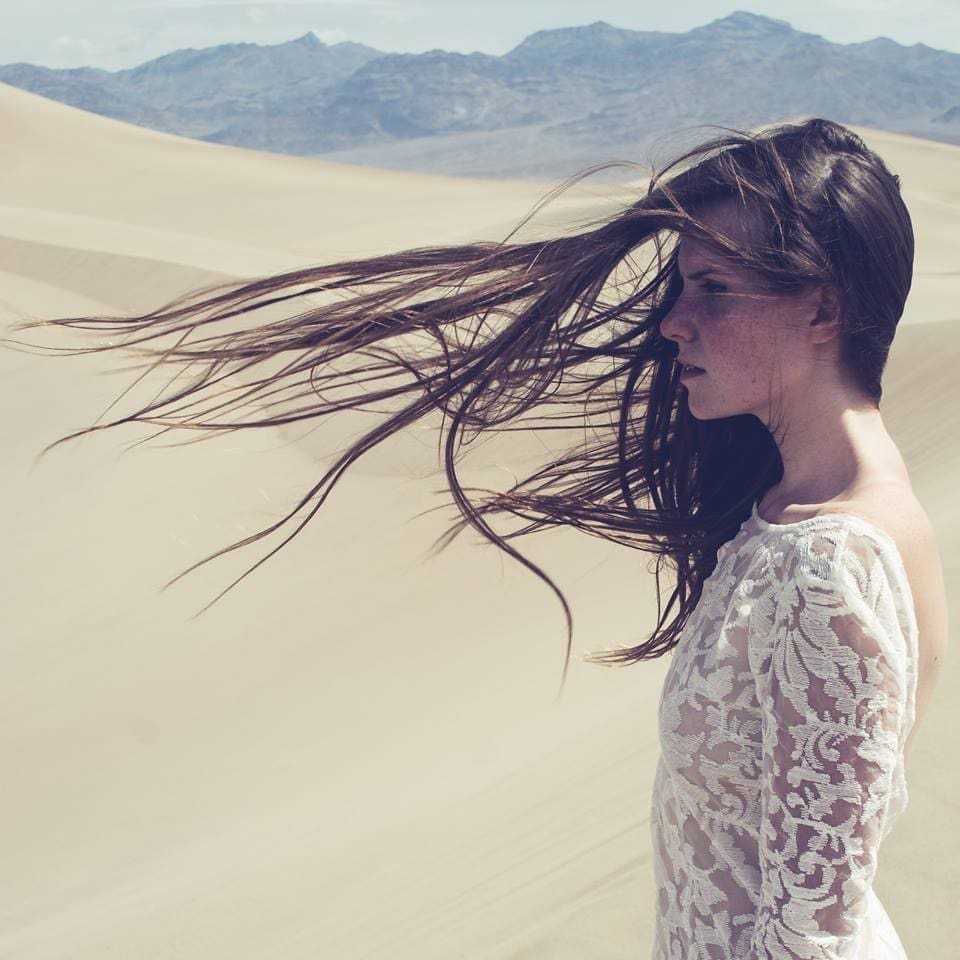 We visited the Mesquite Flat Sand Dunes again one morning in January, and I learned that while it can get fiercely hot there, that doesn't mean it always is. It was in the low 50's when we arrived. That may not sound too cold, but when I stuck my feet into the sand for some photographs, they quickly turned white and numb. If you visit these dunes in the winter (especially early in the morning), I suggest bringing hand warmers and wearing layers. If you feel like trying a new sport, look up sandboarding. During this visit, we saw people boarding down the huge sand dunes as if they were icy mountains. I'd never heard of the sport, but apparently, it's popular in several countries. I'm not sure if I'd be willing to shell out the money for a real sandboard, but I think next time I'll try out a sled. By afternoon the temperature had raised over twenty degrees, and we decided to check out Zabriskie Point.
Zabriskie Point
Zabriskie Point is in Death Valley National Park, east of Death Valley. The landscape is
picturesque with deep striations in the sediment. It looks as if somebody took a giant rake and deeply scratched the mountains. We hiked down the designated paths (going down without a path is a dangerous idea due to slippery gravel) and admired the scenery. For the filming of a music video, I went to Zabriskie Point about second time about half a year later. During both afternoons, the location was very busy with tourists. If I went again, I'd aim for the early morning to avoid the crowds and get more unobstructed views.
If hiking isn't your style, you might prefer one of Death Valley's ghost towns. There are several in and around the area. One of the more popular ones is Rhyolite, Nevada. While the town has a lot of interesting buildings, tourists can no longer touch or get too close to them. Fences surround all of the structures. However, just outside of Rhyolite you can get up close to ghostly objects the Goldwell Open Air Museum. When I went there, several shrouded statues outside the museum gave me the chills. I later found out these figures are reenacting "The Last Supper." If you like a spooky vibe, this is your place.
To fully explore Death Valley takes more than one day. If you live far away from the
California/Nevada border and have to do the trip in a single visit; there are several campgrounds you can stay at. I can attest that the Texas Spring Campground has great views, a chill vibe, and clean bathrooms. I was only at the campground for filming, but I would have stayed there if I didn't live close enough to drive home. With a square footage of 5,262 miles, there is still plenty left for me to explore in Death Valley. It's much more than desert and cow skulls.
Pin It & Share