Hiking is one of the best ways to meet the target of a 'healthy body'. By combining the happiness of natural beauty with physical fitness, hiking can turn into a fun and adventurous activity. Enough stock of water and enthusiasm to keep going is all you need to accomplish this beneficial feat. There are several national parks across the country with some of the best routes for hiking. Besides these famous tourist attractions – many simple, yet scenic trails run in almost every city and town and provide many opportunities to experience the joys of hiking.
An avid nature lover with immense interest in adventures, I enjoy this fun-filled way of building strength. Be it hiking on foot or biking on short routes, the adventure-fix is thoroughly worth exploring. With an equally enthusiastic life-partner to accompany me on these adventures, our hiking getaways often turn into wonderful vacations. While we will love to call ourselves as 'experienced hikers' someday, for now, we are only beginners in the process.
Away from the boredom of daily routine, hiking exercises come across as wonderful ways to clear the mind. Along the west coast of the country, California State has many parks and trails for natural adventures. Though the Bay area is famous for high-tech companies and technological wonders, it does have several natural spots to its credit.
As my husband and I hiking destinations located around northern California, we have never been disappointed by its varied options. Each time as we come across a novel trail or remarkable experience, happiness simply magnifies to a greater extent.
Besides posing as an excellent fitness exercise for the body, hiking sharpens the mental strength too. It definitely triggers the mind to push itself, without giving up easily. When the body refuses to continue any further, this strong mind ensures motivation, inspiration, pumping, and pushing.
Another beneficial factor of hiking is team spirit. If you go on hikes with a group of friends, the overall experience teaches a lot in the process. Looking out for each other and inspiring everyone to reach the goal enable successful trekking till the end.
Though there are several hikes and routes to talk about, I will focus on four of the best experiences, so far.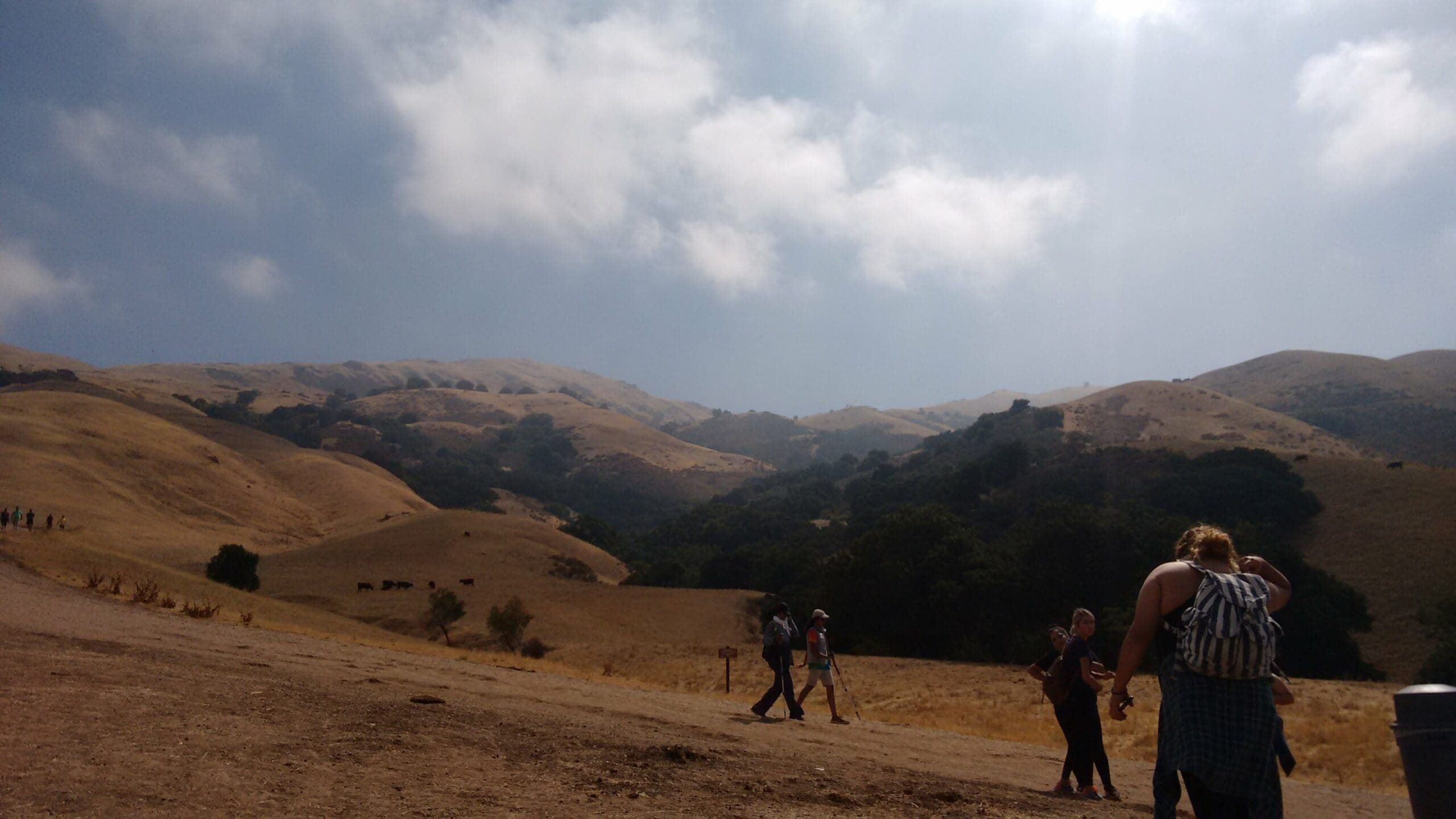 Mission peak
Located in Fremont city of East Bay, Mission peak trail is known for its long route, difficult terrain, exhausting experience and an excellent view of the Valley. While we were able to cover this six miles round trip trail within 5 hours, the overall experience was truly enjoyable. What started off as a group activity to push each other soon turned into a fulfilling adventure as we stood at the summit pole with proud smiles? This hike was our first ever experience which made it more memorable.
It taught me the value of pushing my mind and body beyond its comfort levels. It inspired me to work hard over my own strengths in order to grab the many wonders of outdoor fun. While walking over the trail, I prompted myself to focus on one step at a time. Instead of being overwhelmed by the long route, it was beneficial to concentrate on single steps along the way.
Sunol wilderness
After the first strenuous experience, this second hike at Sunol Wilderness in East Bay seemed quite simple and easy. Unlike the Mission peak with difficult terrain, this location offered smoother routes, flowing water at several spots and rocks for resting. With a lush green carpet spread all over, our hike at Sunol wilderness brought us closer to the many wonders of mother earth.
Castle rock state park
If Mission peak was about high elevation and long route, Sunol wilderness was about natural beauty. Castle rock state park was a perfect blend between the two. Our three-mile round hike involved moderate elevation and scenic beauty. Though it demanded high amounts of energy to keep going, the overall experience delivered perfect doses of satisfaction.
Yosemite National Park
While Yosemite National Park is a famous tourist attraction along the California-Nevada border, we made a special trip to explore its trails. Our short hiking trail to the waterfalls was a fun experience with a forest of thick trees and tall Mountain peaks all around. The natural beauty of such trails seems to encourage the body. Walking over their scenic routes was magically effortless, to say the least.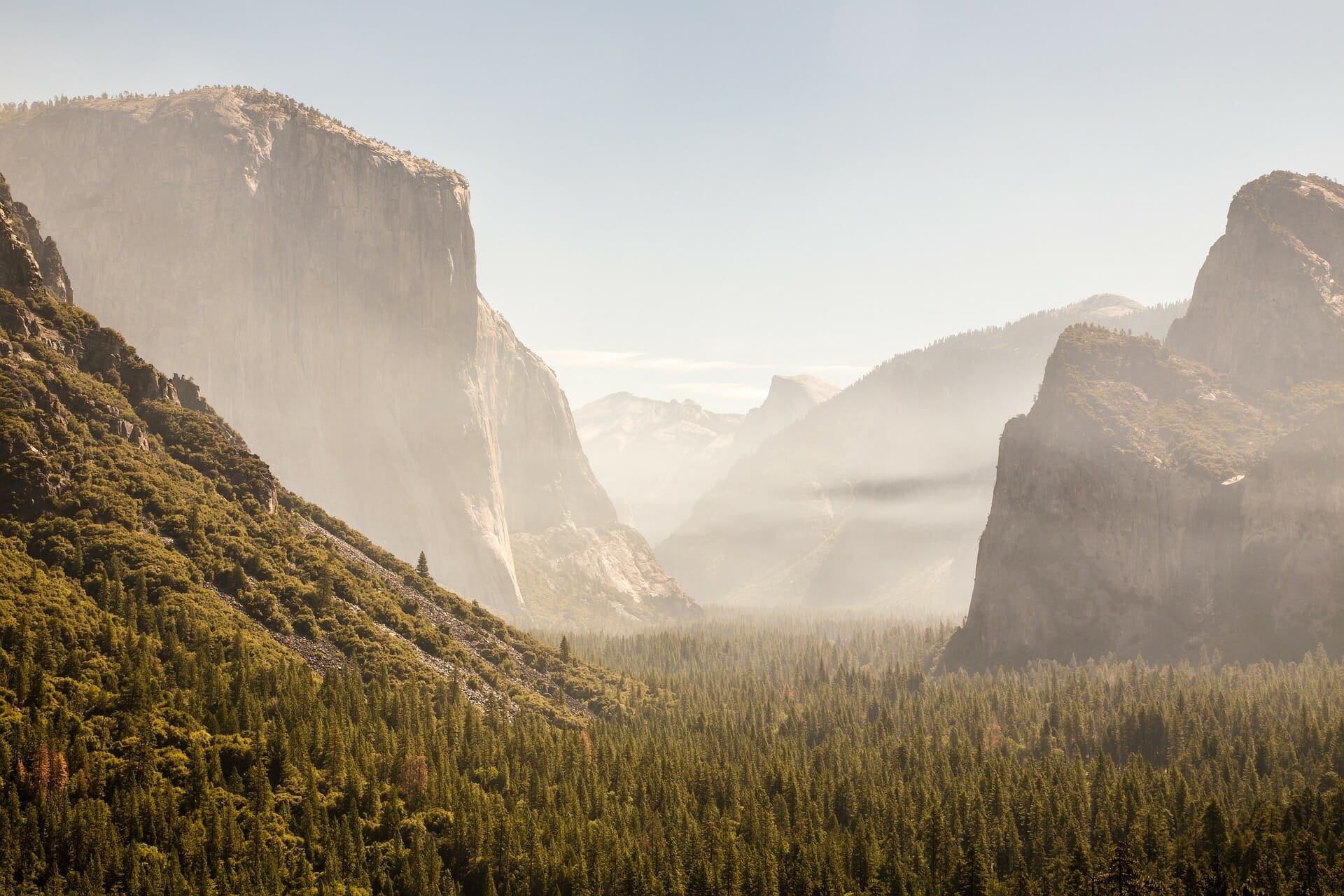 As we continue to explore more trails in the future, I hope to transform this otherwise strenuous activity into more of an easy adventure. These experiences have made me realize that unless you push yourself, it is impossible to expect any results. All you want to achieve is right there in the open, make efforts to scale happiness, joy, pleasure, and sense of satisfaction!
Pin it! Save & Share