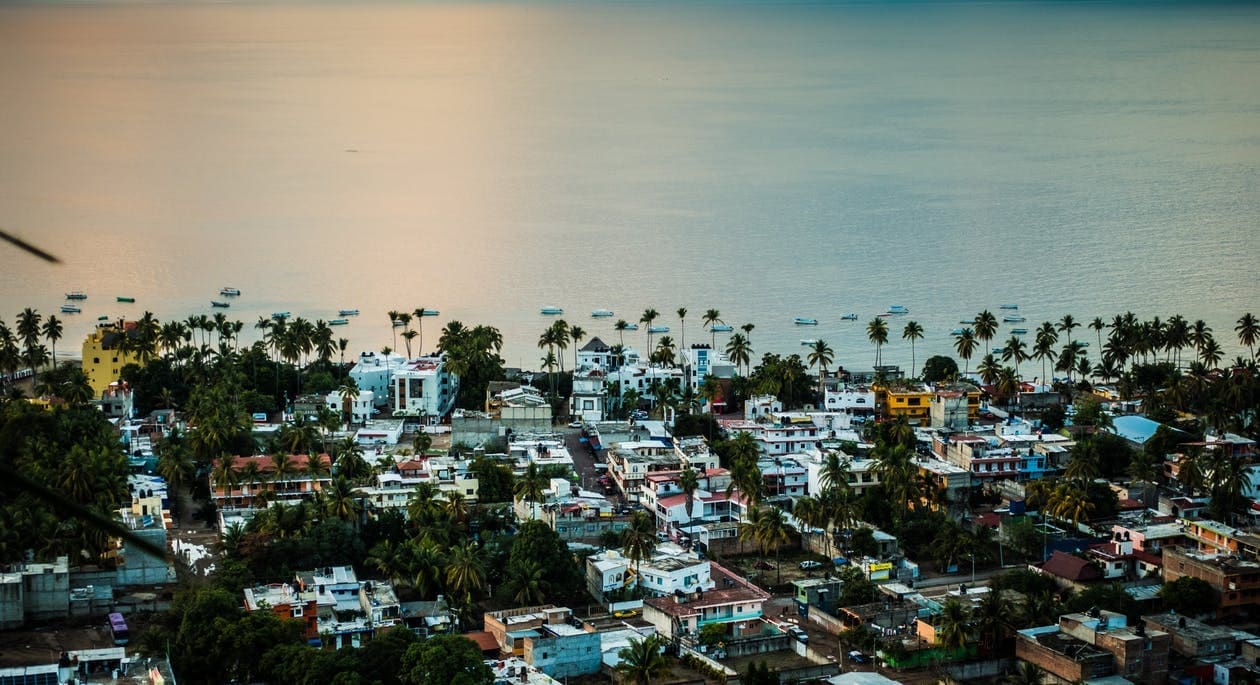 Two years ago my boyfriend and I spent Thanksgiving lost on the backroads of Baja California. We drove past wineries in the rolling hills of the Valle De Guadalupe that were studded with grapevines and cactus. (Was this Napa or Arizona we wondered?) We followed pickup trucks piled high with freshly picked mango fruit. We saw donkeys cavorting on deserted beaches. And we wrestled with baby lions. The wonderful things about this trip to Baja California is we felt so safe the whole time, even when we were lost in the middle of the Baja Sur countryside with no map and not a lick of Spanish between us. Flash forward two years and you find us driving down Highway One to the Sea of Cortez to swim with whale sharks with his eleven-year daughter, spending our days trying to aprender español and yes, we still feel perfectly safe exploring Baja California even with an eleven-year-old by our side. Mexico, in general, is not as intimidating as you may think for a family-friendly destination as we learned from our travels in Baja Sur. Read on for more about traveling to Baja California with Children.
Most of our friends are terrified of traveling to Baja California. Although these days, in a world where you must worry about terrorist threats in any place you travel and you can't even go to a concert without worrying, when will it happen next, I can't judge parents for being paranoid. In our family, we are not the kind of travelers who sit at home and watch the world pass us by. We travel the world as a family. We take month-long U.S. Road trips in our RV. We climb mountains, and we bring my boyfriend's eleven-year-old daughter along for all the journeys, the fun, the adventures and yes, the shenanigans when things go horribly wrong.
And they do. Like when our flight left forty minutes early in Bangalore, India and we had the task of keeping an eleven-year-old entertained in an international airport with no wifi for twelve hours while we waited for the next flight. (She did amazing job staying entertained for those twelve hours; It was not easy to be bored that long for any of us when we should have been relaxing on a tropical beach all day!) Or when a monkey jumped in the car with us in rural India. (We made the most of it by trying to get a selfie. We failed) Or when we discovered after planning our entire Hong Kong vacation around a trip to Sha Tin Race Course, that children can't attend the horse races in China. Or when our tow car came unhooked from our RV while traveling down a desolate highway in Arizona and went crashing into the freeway medium. Yes, each and every one of these things has happened to us while traveling this world living the adventurer lifestyle and honestly after having the best-planned vacation plans go array, taking a little trip down Baja California way does not sound too intimidating to us world travelers.
Getting out and road tripping in Baja California can be a lot easier than hoping on a plane and heading anywhere international. Instead of long queues at passport control there is just that anxious international border wait to get back into the country and you actually don't even need a passport to go to Baja California (Although it is recommended by the federal government) If you have a California ID and a birth certificate you can easily drive down to Baja California and it is even safe to drive to Baja with children!
When adventuring down to Baja California there are some precautions you need to take whether travelling with adults or with children.
Don't bring drugs
Don't bring guns
Don't drive at night
You don't need a passport to drive into Baja but you do need a birth certificate.
If you plan to drive further south than Baja Sur you will need to obtain a visa and there you will need a passport.
If walking over the international border, you can't walk over without a visa.
If driving in Mexico always purchase Mexican insurance for your vehicle.
Activate your cell phone while trekking through Mexico for Google maps and safety reasons.
Exchange your American dollars for Mexican pesos; You will get better pricing wherever you go.
And number one important; Don't drink the water!
These are all little tiny travelers tips that sound easy to follow but when traveling in Baja you see heavily armed Federale's, Policía Federal Preventiva (Federal Preventive Police) everywhere you go at security checkpoints and also armed military guards in fatigues traveling in trucks. These gun totting official dudes are here for one reason; To keep us all safe. So, follow the rules when travelling to Baja California and you should have no issues.
So now the question is what are the top fun things to do with kids in Baja California?

The Baja beaches are the highlight of both of Baja's coasts, obviously. I love the beach area around Las Gaviotas (Just south of the giant Jesus statue on the hill off the of Highway 1D tollroad) because this area usually stays sunny even when the rest of the beaches have coastal fog. Here is a hint for first-time travelers to Baja, you can rent out a beachfront property at Las Gaviotas insanely cheap, and this is a great family-friendly area to stay in! If you are feeling iffy about your first trip down to the Baja coast then Las Gaviotas is a great family friendly home base. You can easily rent a hacienda right on the ocean and this complex has a gorgeous heated pool overlooking the ocean, tennis courts, shuffleboard and a volleyball net seaside. When we stay down here most of the other visitors are Americans and the guards who man the gated complex are extremely vigilant about safety. A two bedroom beachfront home rents out here for less than two hundred American dollars a night.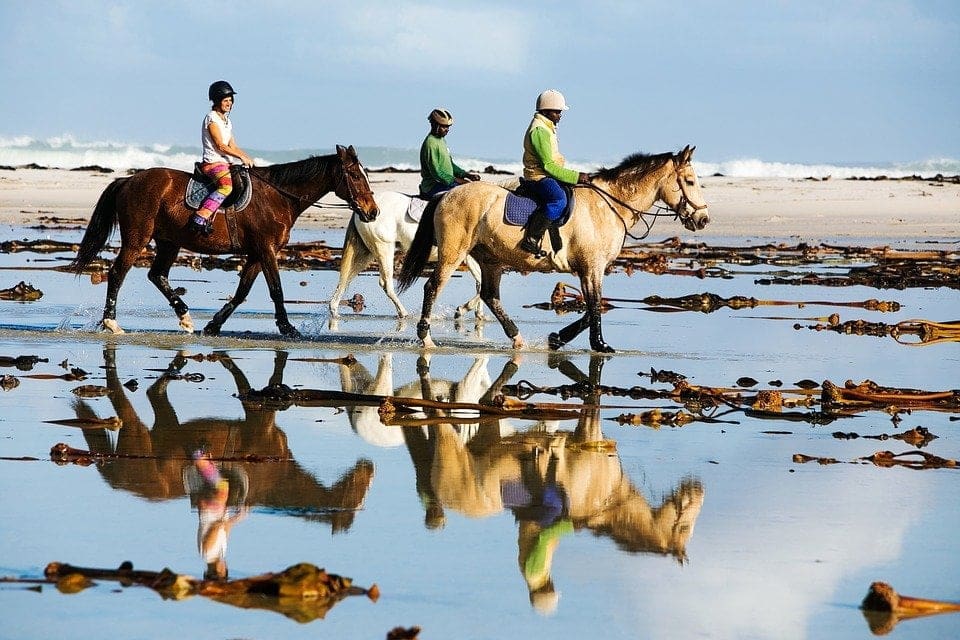 One of the easiest year-round activities with kids in Baja is horseback riding on the beach. Nearly any beach you approach in Baja has a vaquero or two hanging about with a few saddled up caballos. Horseback riding in Baja is incredibly cheap and a fun way to get your kids introduced to horses. There are local rancheros around that can take you on longer rides for more advanced riders and you can't beat the prices, at about forty U.S. dollars for a two-hour ride.
Travel tip; Bring some carrots for your kids to feed to their favorite caballo.
When we holiday down in Baja California, one of our first stops always must be at the seafood market in Ensenada. The seafood market is located near the port, just off the main tourist road, Blvd Lazaro Cardenas. There is a large two-story parking garage right around the corner from it, so the walk is not far with kids. This visit to an authentic fish market with fish just pulled out of the Pacific in the a.m. is a wonderful experience with children and not to mention a fantastic way to pick out lunch! Bring an ice chest to keep in the car for travelling back to your beach house with your fresh catch. Every stall will give you extra ice to keep your fresh lobster, crabs, octopus or rockfish chilled for the drive. We usually pick out some fresh seafood, put it in the cooler back in the car, then have fish tacos at one of the many restaurants that sit just adjacent to the market. At any of these tiny outdoor restaurants they bring breaded fish tacos out plain and you can add your own salsa and toppings; Basically, fish sticks in a tortilla and what kid doesn't like that? Take my advice and absolutely do not wear sandals when going to the Mexican market though. As I waded through wet fishy water I thought, oh God this is a bad idea. On the other hand, though, do not wear nice boots that are not washable when going to the fish market because the floor is extremely wet and slimy and there are puddles of fish poop everywhere. The best shoes to wear when exploring the fish market are some that are extremely washable.
Enjoy wild animals that you can only get up close and personal with while in Mexico? Check out the Bahlia De Los Angeles located halfway down the Baja coast. This gorgeous seaside cove located on the shores of the Sea of Cortez actually gives you the opportunity to swim with whale sharks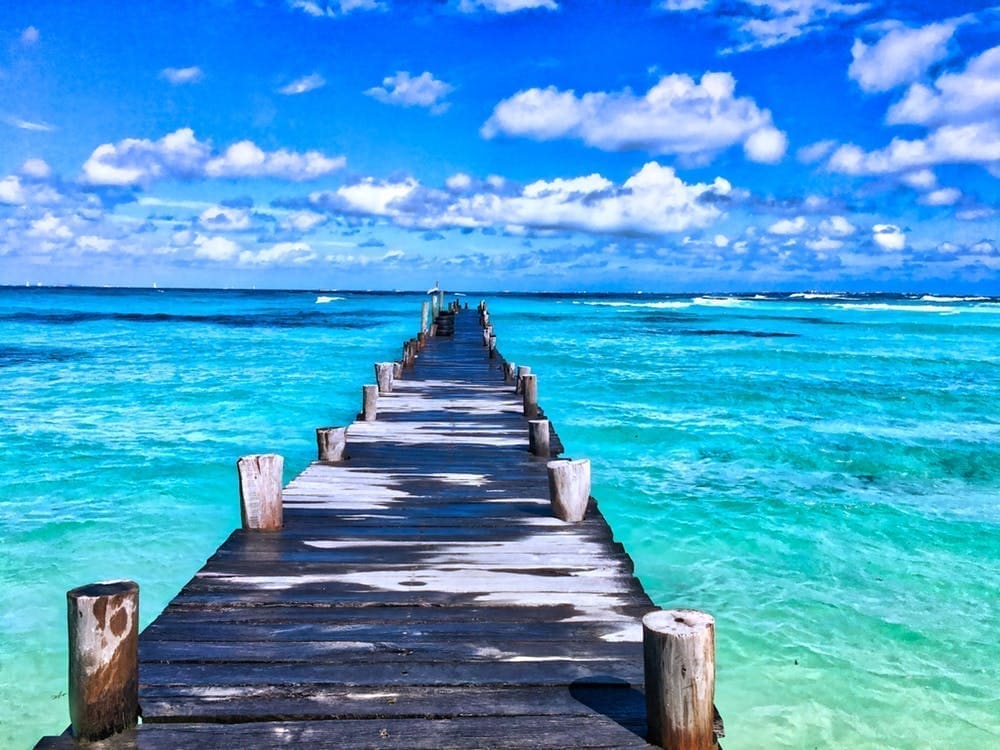 This area is "Rustic" to say the least. The Bay of L.A, website brags that "the town has had twenty-four seven electricity since 2007!" The sixteen islands in this area are gorgeous in themselves and besides swimming with the whale sharks in the warmer summer months this area is also a prime diving and snorkeling location. A few days at the Bay of L.A. is worth the nine hours one-way drive from Rosarito Beach.
Swimming with aquodic mammals, not your thing? How do you feel about kitty cats? As in big kitty cats, or at least their cubs. At La Bufadora on the Peninsula de Punta Banda, you can experience a crazy hectic mercado area where you can buy every souvenir you could ever want, have a margarita or two at a seaside restaurant or frolic with lion cubs. Yes, I did say lion cubs. Are you a fan of el gatos? Then this is one Mexican experience you simply cannot miss! For twenty American dollars, you can play with the cubs for about fifteen minutes and the handlers will take as many photos of you and the cubs as you want. Need a selfie of yourself and Mufasa while in Baja? Well, now you know where to go!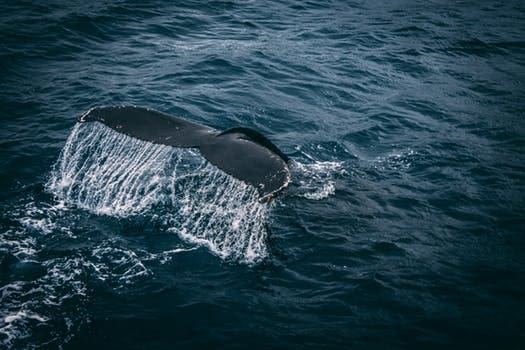 Have enough time to drive farther south? Every year 10,000 gray whales migrate from the chilly waters of the Arctic to south Baja and the Sea of Cortez. San Ignacio is a good twelve-hour drive from the San Ysidro border crossing in Tijuana, but it is well worth the drive down highway one to coastal lagoons where the super friendly whales and calves will swim right up to boats in the winter months. San Ignacio is one of three lagoons that the gray whales call home in the winter months in Baja California.
Have less time but still interested in getting up close and personal with whales and their calves? Guerrero Negro is also nine hours south of Rosarito Beach and this beachside hamlet will offer you a chance to see magnificent gray whales and their 1,000 pound "little" calves in Scammon's Lagoon. These mamas and calves take a break here in the Ojo de Liebre after traveling over 6,000 miles from the Bering Sea before continuing further south. If you find yourself in Baja at any time from January to March this is a fun day trip to see these friendly sea giants. Many companies offer whale watching tours.
Travel tip: Guerrero Negro gets super crowded during whale season so book your hotel as early as possible. The closest other lodging is 50 miles to the south.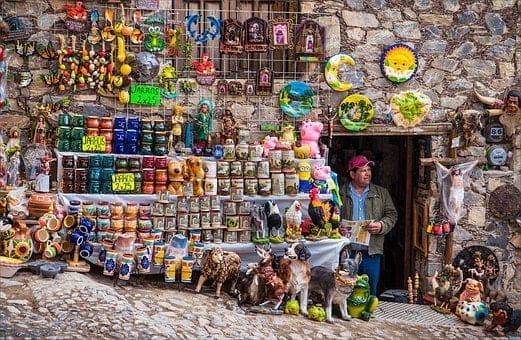 Traveling with your kids to Baja California is a fantastic way to practice some easy Spanish with them. We use the free Duolingo app on our iPhone to practice our Spanish before we hit the autopista towards Baja California. Teaching kids about the currency difference between American dollars and Mexican pesos is also an excellent math lesson while out shopping in the mercados of Rosarito Beach or Ensenada.
Traveling to Baja California with children is safer than your friends and neighbors make it out to be. It's a terrific way to tutor your kids Spanish and get them interested in diverse cultures. Plus, with lodging and food this cheap, you should book a Baja Sur beach vacation today!