Renting a Jeep to explore the Hawaii islands? You're not alone!  You will see more Jeeps on your Hawaii visit in than you will ever see short of traveling around the Jeep trails of southern Colorado.
I'd wager that rental Jeeps in Hawaii are astronomical mostly because of the "Jurassic Park" effect. Which, I must admit, Is totally real. The second you land on the island, hop in your Jeep, and start driving around the first thing you want to do is bust out the soundtrack and listen to the epic theme song as you drive around and soak in the ancient tropical wonders around you.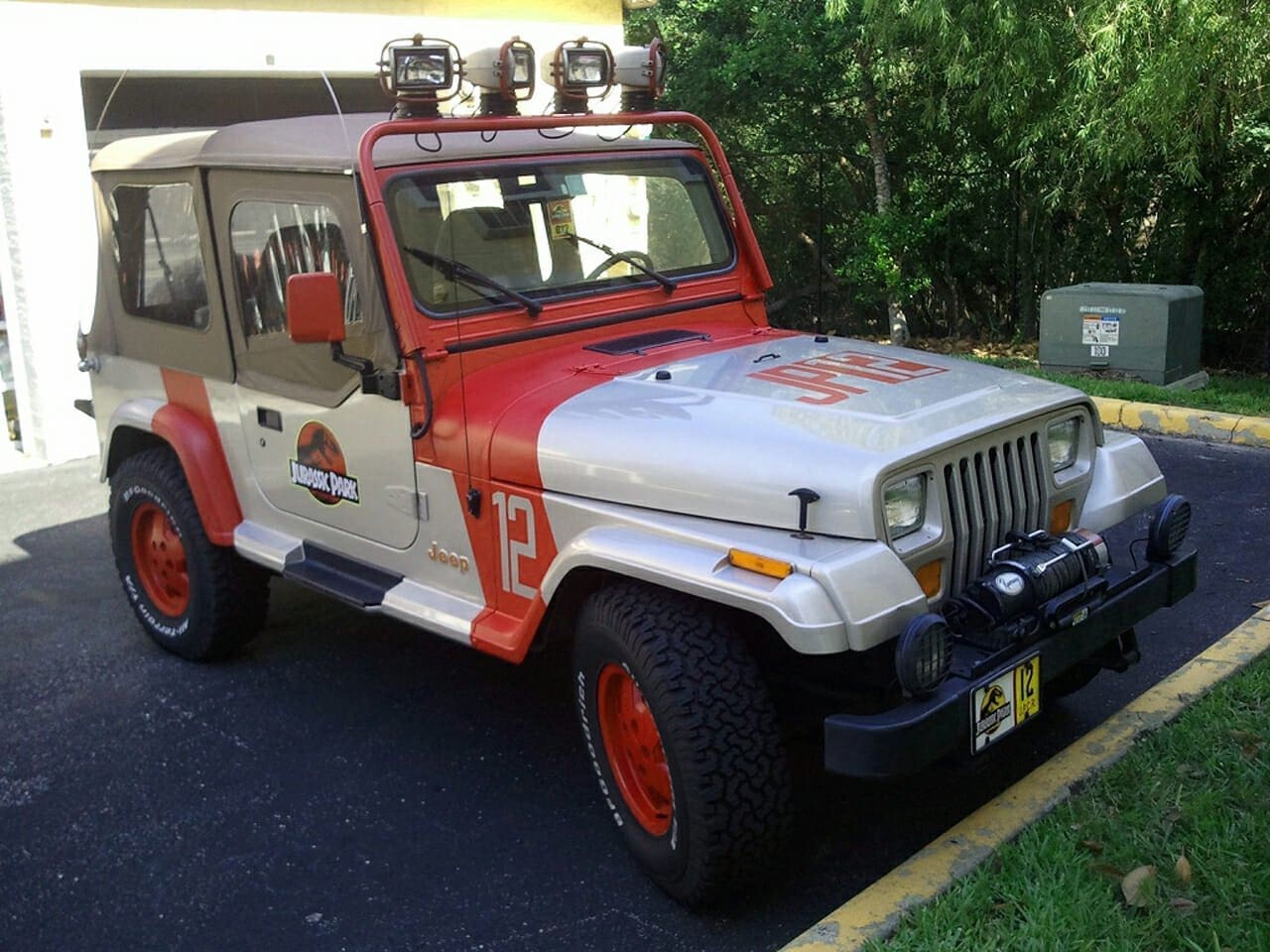 Which Hawaii Jeep rental should I get?
There is no shortage of Jeep options available, and they vary even between dealers and states.  For the most part, your first decision is based on two doors or four doors options.
Jeep Wrangler Unlimited = 4 door Jeep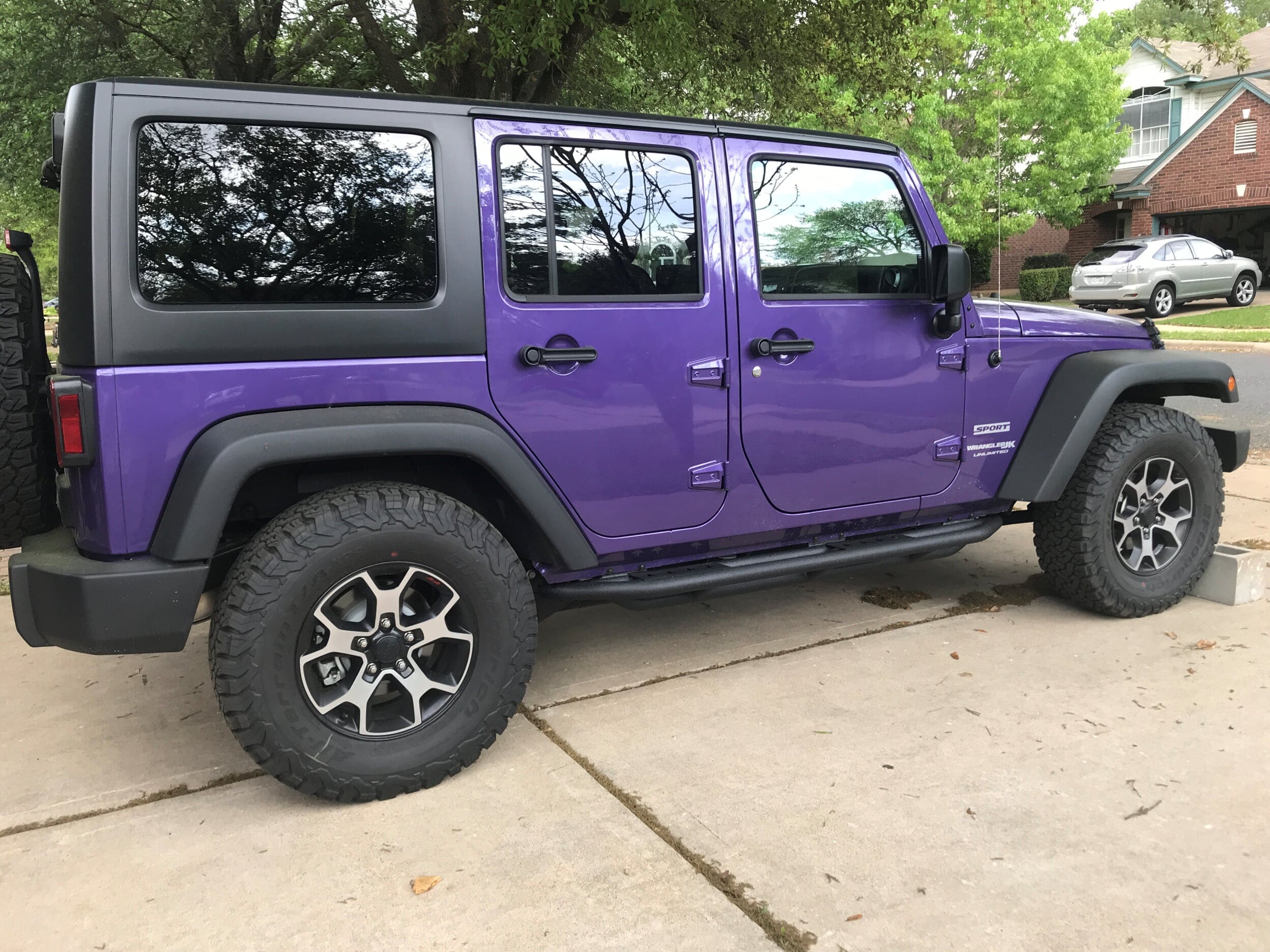 Jeep Wrangler = 2 door Jeep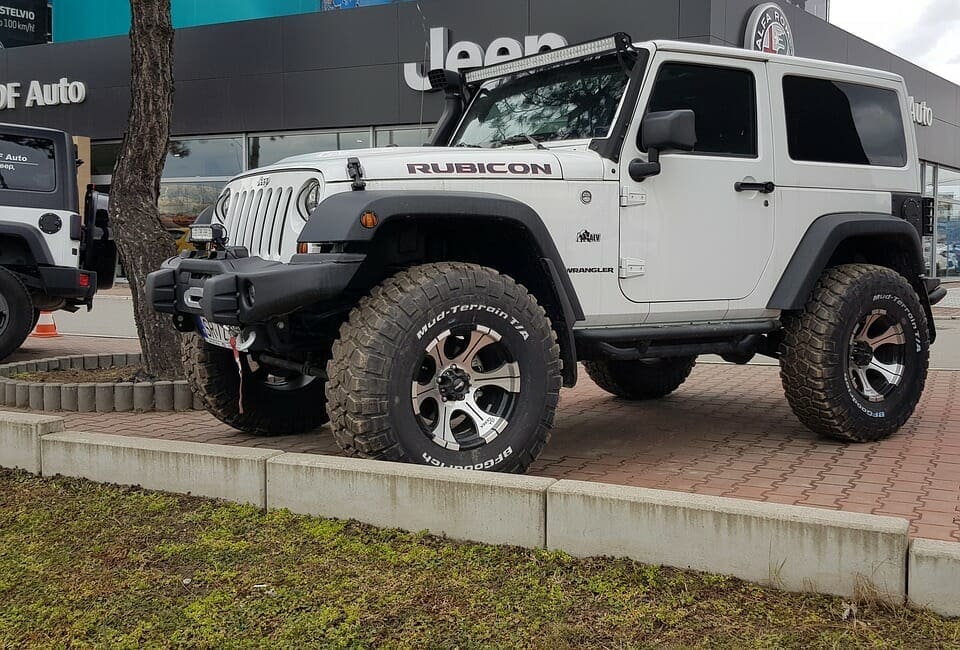 If it's just you and a friend/spouse, the two-door Jeep is fun and capable. If you're hauling around friends and family, I'd recommend nothing short of the Jeep Unlimited.
The "Jeep Unlimited" branding is merely a 4-door option and nothing else.
Beyond the Two and Four door options, the Jeep comes in several styles and trim packages.
Rental Jeep Trim Options
Sport = Base Model. Base features, nothing too fancy.
Sahara = Mid-Range. Sometimes larger tires than sport, improved radio, fancier interior trim
Rubicon = Top of the line – Trim, Radio, and off-road features. Usually, 33″ Mud tires and more aggressive styling.
I found that in Hawaii many of the trim models didn't matter – some Sahara's were no better than the Sports we rented. Rental companies seem to mix and match components regardless of dealer trim options. My sport rental had a fancier radio with Bluetooth and U-Connect whereas a friends Sahara rental had a base radio I've never seen in a Jeep before without U Connect.
Soft top or Hardtop?
Soft top Jeeps well bit a bit more "open to the elements" – More noise, more wind, more fluttering. If you want peace and quiet and plan to do lots of long drives or it is extremely windy during your visit you may want to go hardtop. However, if you wish to remove the top then soft tops are the easiest option. Nothing to take off and nothing to take up space in your garage or back of your vehicle.  Nothing beats driving a Jeep "topless" while you cruise around the beaches. If you can set a preference when you reserve a Jeep, you can ask for a JLU option with an automatic top roll back to open up quickly.  If you get a manual soft top depending on type/age there can be zippers, clips, and poles you have to adjust – seek assistance from your rental company to advice on how to operate the soft top.
For hardtops, you have two options to open and go "topless" – remove the Freedom tops (T-Tops) – which can be done easily by any novice or remove the back hardtop.  I would advise against moving the entire back hard top simply because they are heavy and prone to break if removed incorrectly or stored incorrectly (usually smashing/breaking the rear window).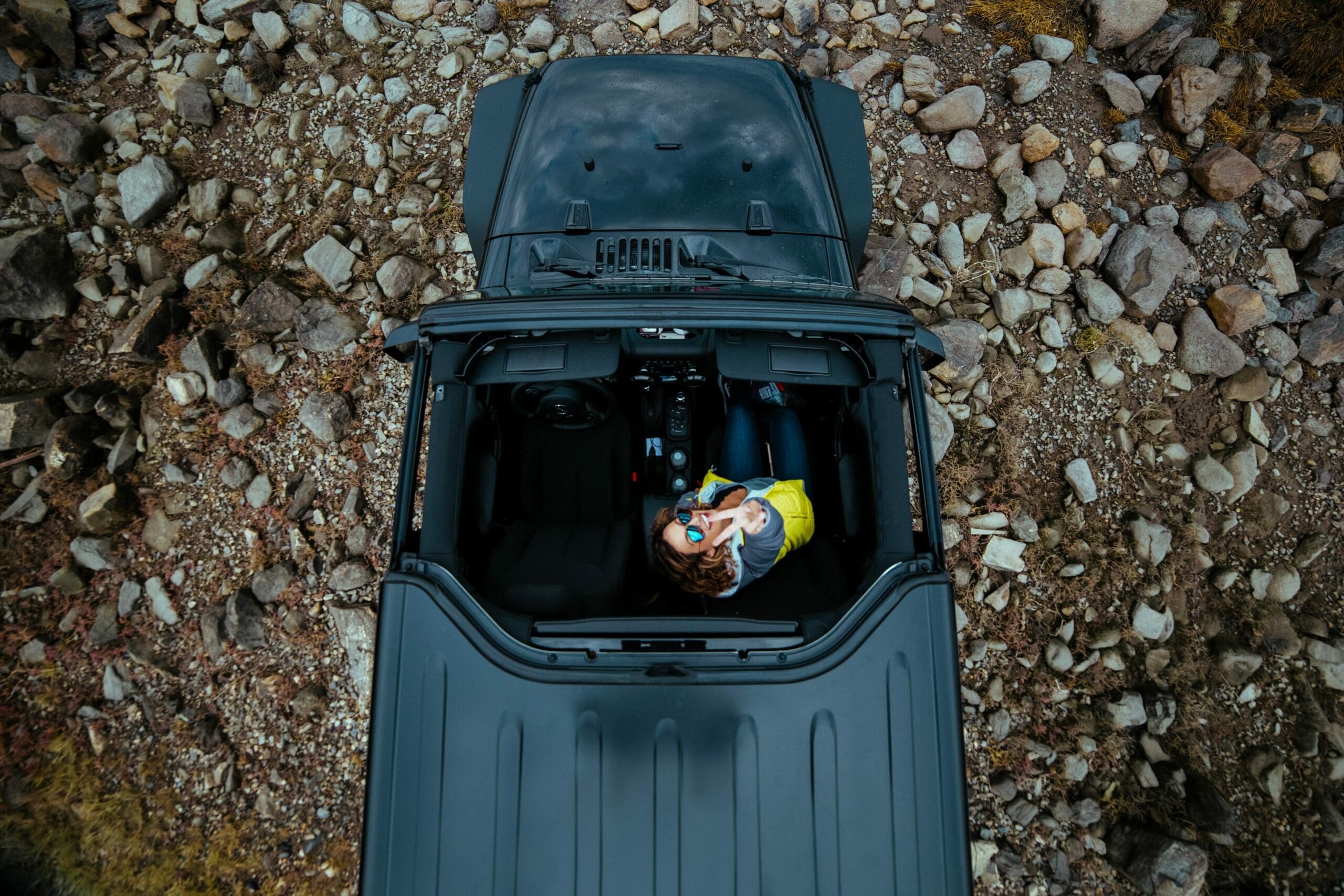 BTW, Heavy is an understatement – the rear hardtop sections on both 2 door and 4 door versions can severely hurt you if you're not careful. Most full-time Jeep owners will build winch lifts to remove these or get multiple people to help remove them.  Rental companies won't include the tools to unscrew these with your rental.
Removing the Freedom Tops (aka T-Tops)
Technically Jeep calls them "Freedom Tops" but I'd wager most people think of them as T-Tops from the style that was popular in the eighties and early nineties.  These freedom tops are your best option to open the cabin and feel a little more convertible style of driving. Driving with the freedom tops is how you Jeep Hawaii!
First – Look at your soundbar – the bar in the middle with the speakers and the light. Unscrew the two hand-screws with as marked here. When my freedom tops are off, I store these hand-bolts in the center console so they don't disappear.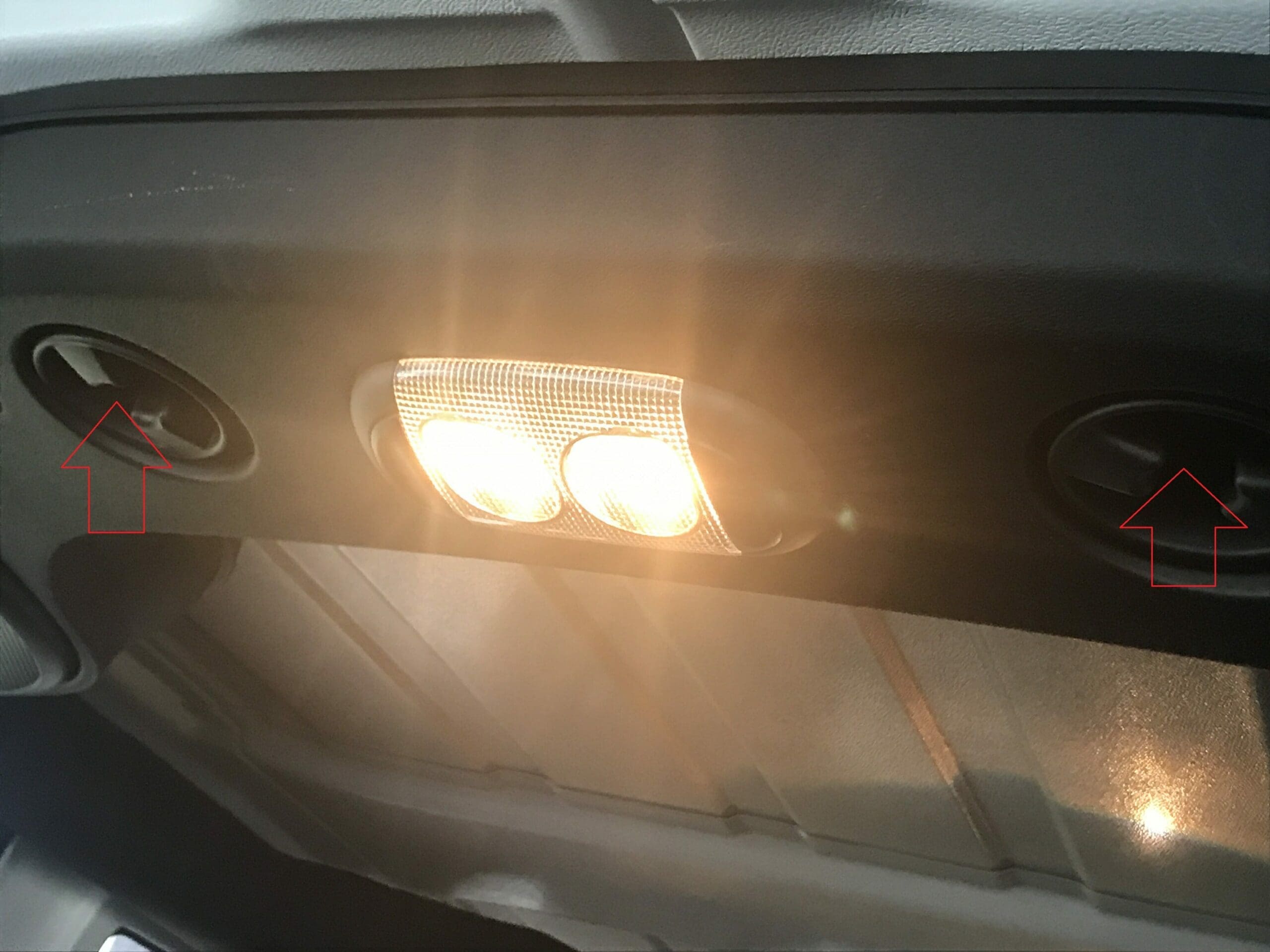 Once the hand screws have been removed, you need to unlock the clips.  There will be one on passenger back, one in the center and one in drivers side rear.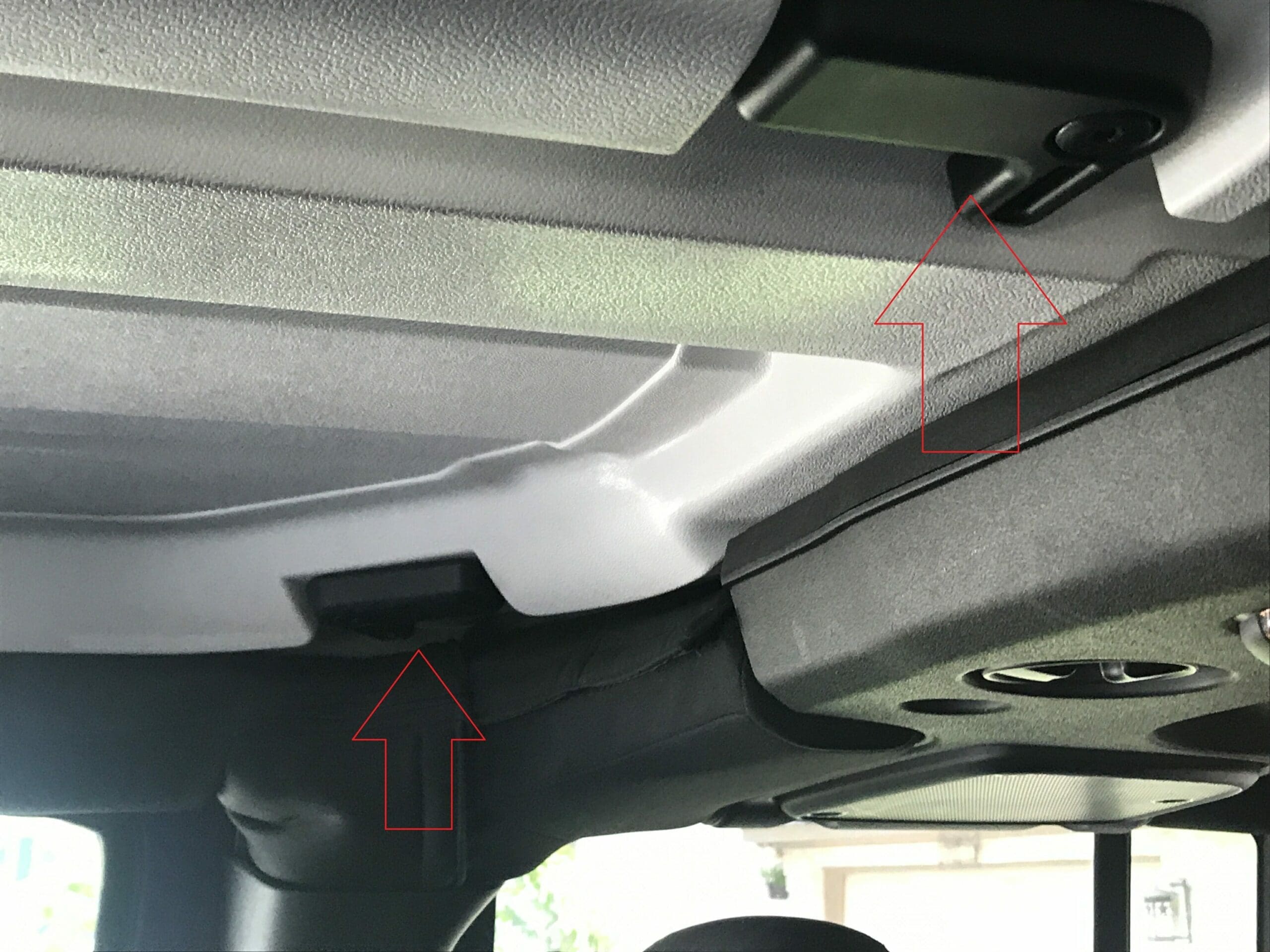 Finally, once you unclip the rear brackets, fold down the sun visors and then lift the black brackets back to release. There will be a lock like this on both drivers side and passengers side.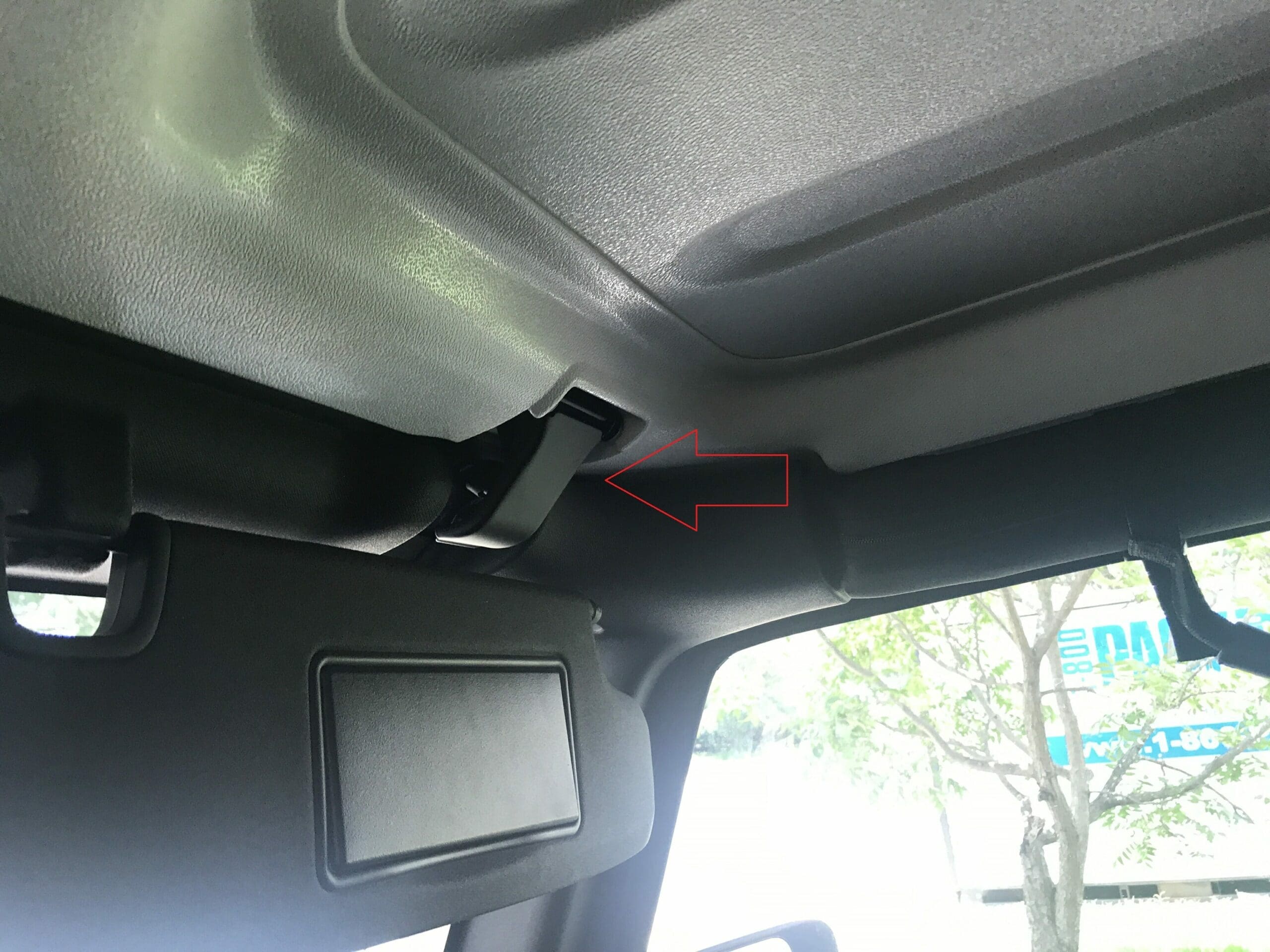 The panels are staggered with a lip – one on top of the other. On my vehicle, the driver's side needs to be removed first and then the passenger side lifts up. This provides a watertight seam to seal the two pieces. Just be aware so you don't try pounding down the wrong panel on top of another one and break the seams.
When you re-install them, just reverse the order – install the one with the lower lip first and then the upper lip one on top.
Be sure to always use the screws above the sound bar and to make sure all the clips along the side, front window and center are fully clipped/closed. We don't want you to lose your roof while zooming down the highway or to see the interior get wet from a bad seal.
Can I remove the doors?
Most rentals won't come with the tool kit to remove doors. I'd advise against it for short trips since they're bulky, heavy and awkward to store if you don't have proper hangers. Nothing worse than banging up a door because you dropped it or busted the window out because it fell over. Better to just leave them on.
Where are the window buttons?
Because the doors *can* come off, the window buttons are in the middle of the dash. If you have never driven a Jeep, you will look all over the doors for the window buttons. Look in the center-right above the gear selector and you will see the 4 buttons (or 2 if in 2 door).
Jeep Wave
Jeep owners are a tight niche bunch, they tend to wave at each other. On the Hawaiin islands, most of the Jeeps you will see are rental Jeeps and most people are oblivious to the "Jeep Wave".  You can know better and Wave to every Jeep you see and carry on this tradition.
It may feel silly at first and you may get annoyed at how many people don't wave back, but you're in a Jeep – live it up! Wave! Don't be the oblivious tourist! 🙂
The locals throw a "Shaka" – so if you want to impress the locals that you're more than just another tourist in a Jeep, throw a shaka at every Jeep you see.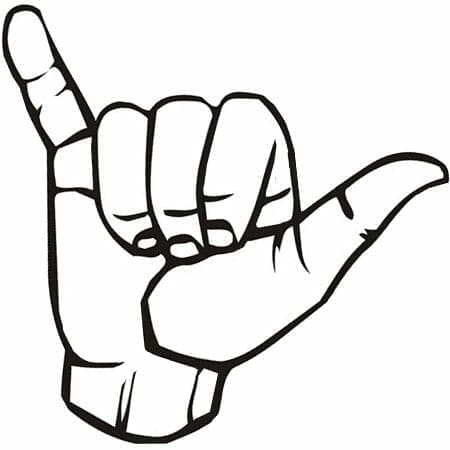 Off-roading in a Jeep Wrangler
Technically your rental company probably doesn't want you off-roading in your Jeep – however, there are many park access trails that are fun to drive and are technically off the beaten path that you can experience. Depending on which island you visit and which park you go to the Jeep opens up an opportunity to explore trails and areas other vehicles can't get to.
I would not recommend some of the more advanced off road trails simply because most rentals do not come with the necessary off roading safety equipment and your insurance or the credit card insurance or extending insurance you bought probably excludes off-roading.
What is or isn't off-roading?
Generally speaking, if its a numbered road maintained by the state or federal government you would be covered for all insurance and liabilities for normal vehicle use.  Access roads, dirt roads, park roads, and marked roads would all be covered regardless of being paved or not.
This is a generalization. Use your best judgment. Jeeps aren't magical, they're just awesome. If it looks dangerous, it is dangerous.
Choosing a Jeep Rental Company in Hawaii
It's up to you what your preference is!  I like Costco. As long as you book well in advance you get great rates and if you put the Jeep on your Costco credit card then you get the Costco rental insurance and travel insurance coverage as well.  Jeep rental Insurance was extremely expensive and they will try and push it on you.
Book your Jeep at least 6 months in advance to get the lowest rates.  Prices shoot up drastically each month towards your travel dates. Availability can be in short supply if you go during major events.
General Jeep Wrangler Tips for Renters
Jeep gets about 14-16 miles per gallon.  Newer Jeeps get slightly more. I find that I got slightly better mileage on my rental in Hawaii simply because there isn't anywhere to be speeding around at 75+ mph. Gas is expensive in Hawaii so don't drive like a lead foot and just enjoy the scenery. If you can ask for a 2018 JLU then you will get slightly more gas mileage.
Some Jeeps will have a USB port inside the center console. This is powered for slowly charging devices and is the USB port to be able to connect to the radio for aux/line in.
The manual should be in your glove box. You will want to read the manual to integrate your phone with the U Connect for music playback and hands-free calling.
Lock your Jeep even if you don't have the Roof (soft or hard top) on or leave the windows down. Sure it won't protect you from walk-by theft but it sets the Jeep security on so the vehicle can't be started.
Let us know how it goes if you get a Jeep in Hawaii! We love reader feedback!
Pin it!