Nothing is better than experiencing the majesty of the San Juan mountains as experienced through the open-air gondola on the Durango Silverton Train. Whether you're a lover of expansive mountains, streams, rich Colorado history, wildlife or just a fan of trains and steam engines the Durango & Silverton Train is a must-see on any trip to Southern Colorado.
Durango & Silverton Railroad
We took the train all the way to Silverton and back and took advantage of the layover in Silverton to shop around and grab some lunch.
The train starts at the historic Durango and Silverton railway station. Many trains are running each day with times about every hour during the morning hours. When you arrive, make sure to have your tickets and if you need help finding your railcar the staff was extremely helpful in getting you to the right cars and showing you where to go.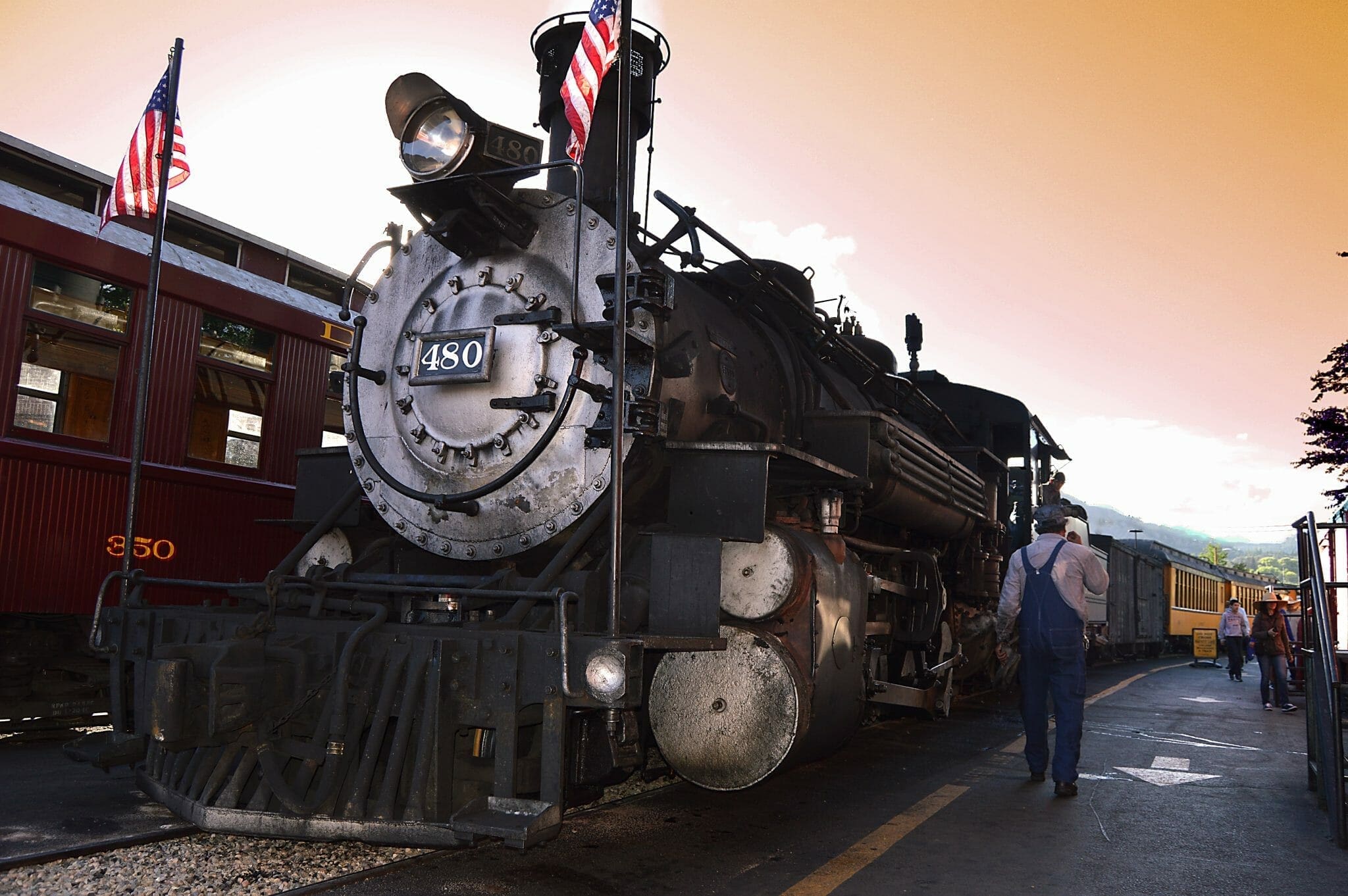 Once you're aboard and the time has come, you will hear the whistles of the steam engine blow, and you will start on your journey through the San Juan mountains on a railroad full of history and wonder. The train winds its way through town with spectators galore usually waiving at you as you steam through the city. Everything usually puts a big smile on your face already even though this is just minutes into your journey. Each of these signals announces starting, stopping, or approaching a station, and everyone in town is familiar with them to assemble around for photos and to wave.
As you leave town, you start to follow along with the beginning of the infamous million-dollar highway through the Animas Forks area, and you can see the San Juan mountains getting closer and more prominent. Often, as you travel through the valley, the cars on the parallel highway will honk and wave, always a fun experience to see everyone so enthusiastic about the train.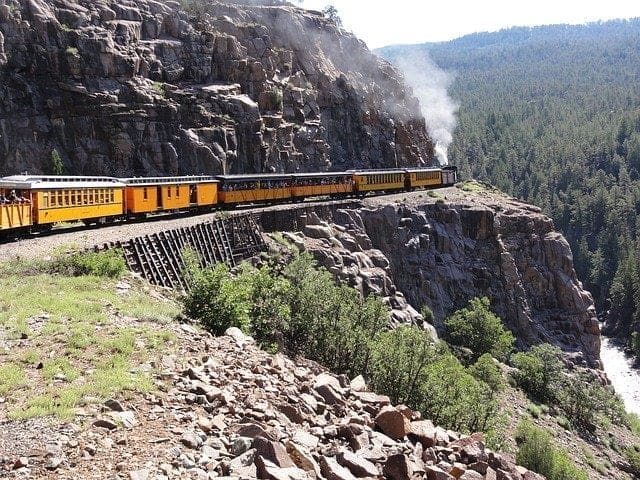 About an hour in, the train will make a stop at a small station called Rockwood, an elevation of 7367 feet usually to pick up whitewater rafters. You heard that right, for those adventurous enough some outfitters will do a train ride to a remote camp in the mountains in which you can ride the Animas River rapids back down for a short train ride back. Sounds like fun and I hope to experience this one day to write about!
From this point on, the experience escalates from beautiful landscapes and scenery to astounding views and vistas as you inch along cut out cliffs and mountainsides and follow the river along the valley. The engineering and efforts put in to get the train cut through these mountains are overwhelming. How did people in the late 1800s blast through these cliffs and build a railroad that would last generations for us to enjoy to this very day?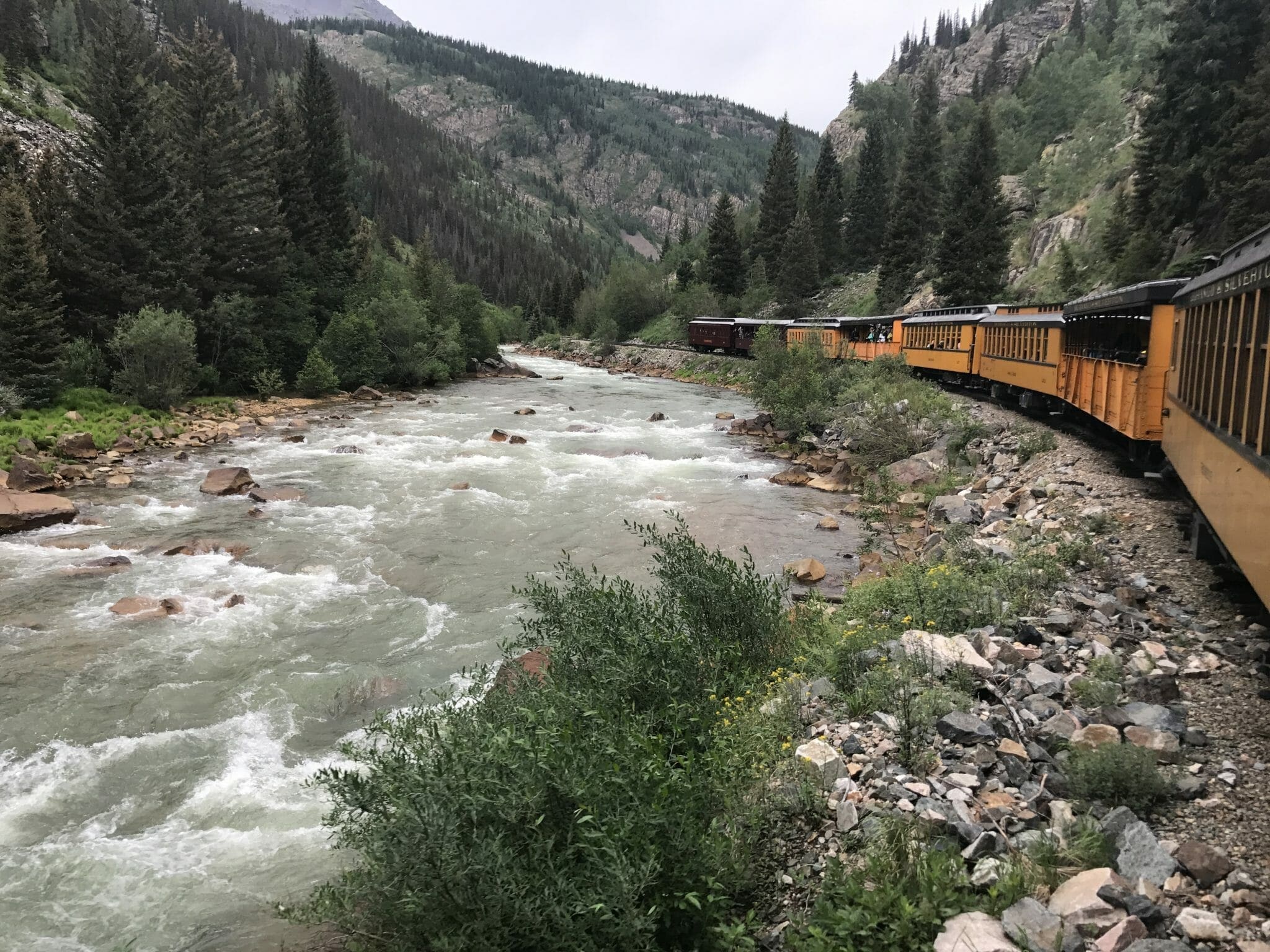 You get to see steam in all its glory on this trip, from filling up with water at Needleton Tank to pressure & steam releases as you cross and zig zag over the Animas River. Check out our in our Train videos below to watch some of this action!
After winding along the river, you finally stop in Silverton Colorado. This town has plenty of shops, restaurants, and places to browse around. I wish there was a train schedule with about another hour or two to explore the town. I enjoyed a sandwich and beer at the microbrewery in town.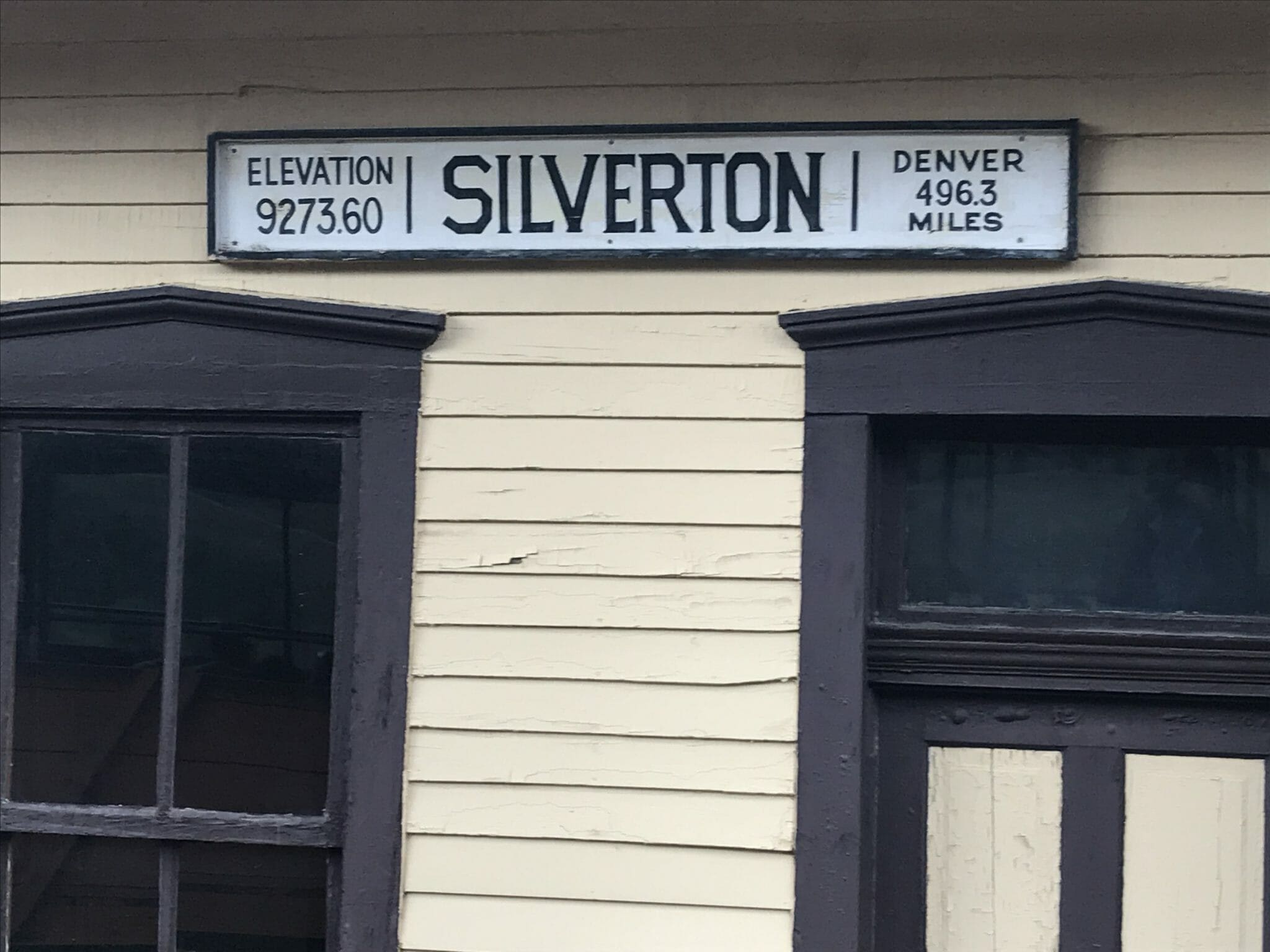 The experience of the railroad, the sounds of the steam engines, cars, and nature around you are meant to be experienced first-hand. I want to give you a glimpse into what you can experience, and I hope you choose to take a ride.  Please enjoy our photo gallery and videos and share them with your friends and family. The Durango & Silverton Steam Railroad is a national treasure and should be on your next visit.
The D&SNG Trains
The Durango Silverton Train system is a narrow gauge railed. The locomotives are 470 series Class K28 engines with a 2-8-2 wheel arrangement. Each locomotive engine has two-wheel pilot truck, eight drive wheels and two wheels trailing truck behind the cab.
Being a "Narrow Gauge" railroad means that the rails are only three feet apart. This design affords them better capabilities in the mountains such as navigating the tighter turns and narrow cuts/shelves more manageable than a standard broader gauge rail system. The Durango Silverton Train wouldn't be able to navigate through the tight and twisting turns otherwise.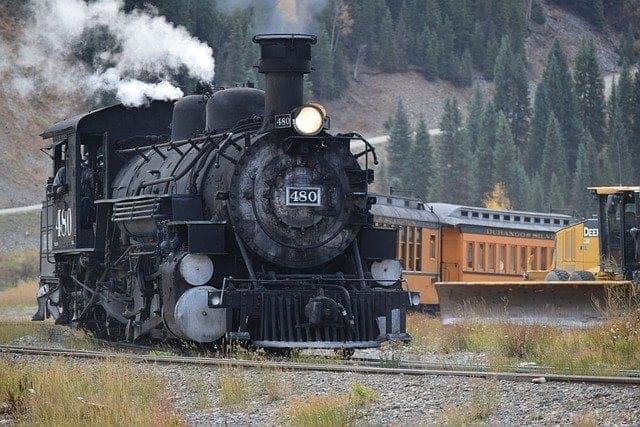 Each locomotive will typically steam with 8 tons of coal and five thousand gallons of water. If you pay attention closely, you can see all the coal along the track that has fallen over the years as the train wobbles its way on its journey. On a full there & back trip from Durango to Silverton you will get to experience several water tank refills and the conductor will explain what's going on for you to be able to watch and take photos.
The locomotives built by the American Locomotive Company of New York of which ten ran on the D&RGW.  In the 1940s several engines were taken over by the US Army and placed in Alaska and later scrapped. One locomotive could carry twelve loaded coaches between Durango and Silverton.
The Durango Silverton Railroad has a historical society working to preserve and maintain engines and over the years has added more locomotives to the working fleet.
What to bring on the Durango Silverton Train
Camera / Phone with Good Camera
Camera Batteries or USB Charger for Phone
Light Backpack to carry stuff in
Eye Protection (Cinders from Train smoke!)
Raincoat / Windbreaker (summer/spring months)
Food, drinks, snacks, and eye protection are available for sale on the train. Summer is often monsoon season for the Rockies, so your trip may start with beautiful clear blue skies but be prepared for afternoon showers and cooler weather with a lightweight windbreaker/raincoat.
Steam Train Whistle Signals
Here are some simple signals to know. I find just having a little understanding of the train made the experience much better for me. A single period "." means short horn and a double dash "–" means long horn.
Release brakes: —  —
Apply brakes: : .
Approaching Highway crossing:  — — . —  (this one is popular crossing 550)
Approaching Station/Crossings:  —
Warning Whistle: — .
Durango Silverton Train Videos
Watch a few of our videos on this playlist. Click the "Hamburger Menu" on the top left of the video below to select individual videos.
Getting to the Train
479 Main Ave, Durango, CO 81301
Buy your Train Tickets Online
The Trains can fill up quickly so be sure to reserve your spots in advance.
When you reserve a seat that is your seat for the duration of the trip, I would recommend if you're doing a half-trip that you reservice a spot on the right side of the cars so you can see the best scenery on your way to Silverton.  Otherwise, if you're making a there & back trip, you can experience both views.
Book Online
The Durango Silverton Train is fun for the entire family and should be on your plans for your next trip to Southern Colorado. I took the train as a young teen and retook it in my later years; each time it warmed my heart and gave me the experience of mountains, history, and adventure that kept me dreaming until we could do it again. Until next time Durango!
Official Website
Visit the official D&SNGRR Website here:  http://www.durangotrain.com/ They have activities, trains, discounts, and details about planning your next Durango trip online. Great resource!
Be sure to call ahead and check the schedules before you plan your Durango Silverton Train trip!
Nearby Attractions
These mountains are one of my favorite places on earth and there are lots of nearby attractions from Mesa Verde to crossing the range and exploring Great Sand Dunes National Park.
Books & DVDs
If you're like me and love everything about the DSNGRR, these books & DVDs offer a wonderful way to experience the train from the comfort of your own home. Whether or not you yearn for the scenery and can't wait to ride the Durango & Silverton Steam Train again or you have never experienced it before, these books & DVDs are fantastic for reliving those special moments or seeing what you may be in for when you finally get to ride the train.
These links are affiliate links with Amazon.com and we may earn a commission on any sales.
Sale
FAQ
How long is the Durango Silverton Train Ride?
The train is a full day experience. Whether you take a trip in and bus back or ride the train there and back – plan for a full day adventure!
Is the Durango Silverton Train worth it?
Absolutely! From the experience of riding on a historic Steam Train on a narrow-gauge railroad to the gorgeous scenery you will experience – it's worth every penny! Whether you seek the comfort of a closed car with windows or an open-air gondola is an adventure through history and beautiful mountains like no other.
Where does the Durango Silverton train Start?
Most people start their adventure from Durango and take the train into Silverton – by which you can take a Bus back or ride back on the train. If you're already in Silverton, you can take the train out from there. Just be sure to plan for return trips accordingly as the default route is usually Durango -> Silverton -> Durango
Is the Durango Steam Train Running?
Check their website and call ahead for schedules. Schedule may change based on train availability, weather and holiday schedules.
Pin it! Save & Share with friends