Spending a few days in the City by the Bay and looking for some fun things to do while you're in town? This simple list of 6 awesome things to do should give you a taste of San Fran in a day or two and let you experience some of the great things San Francisco offers.
Ride a Cable Car
You can't go to San Francisco and not experience the Cable Cars. Not every town has these, and they're fun to do.
Grab a MuniPass from a convenience store and zoom around town on unlimited rides or download the mobile app. The trolly lines all connect across many of San Francisco's districts and provide a fun way to experience the city. The MuniPass is only $5.00 per person for daily unlimited rides and well worth it!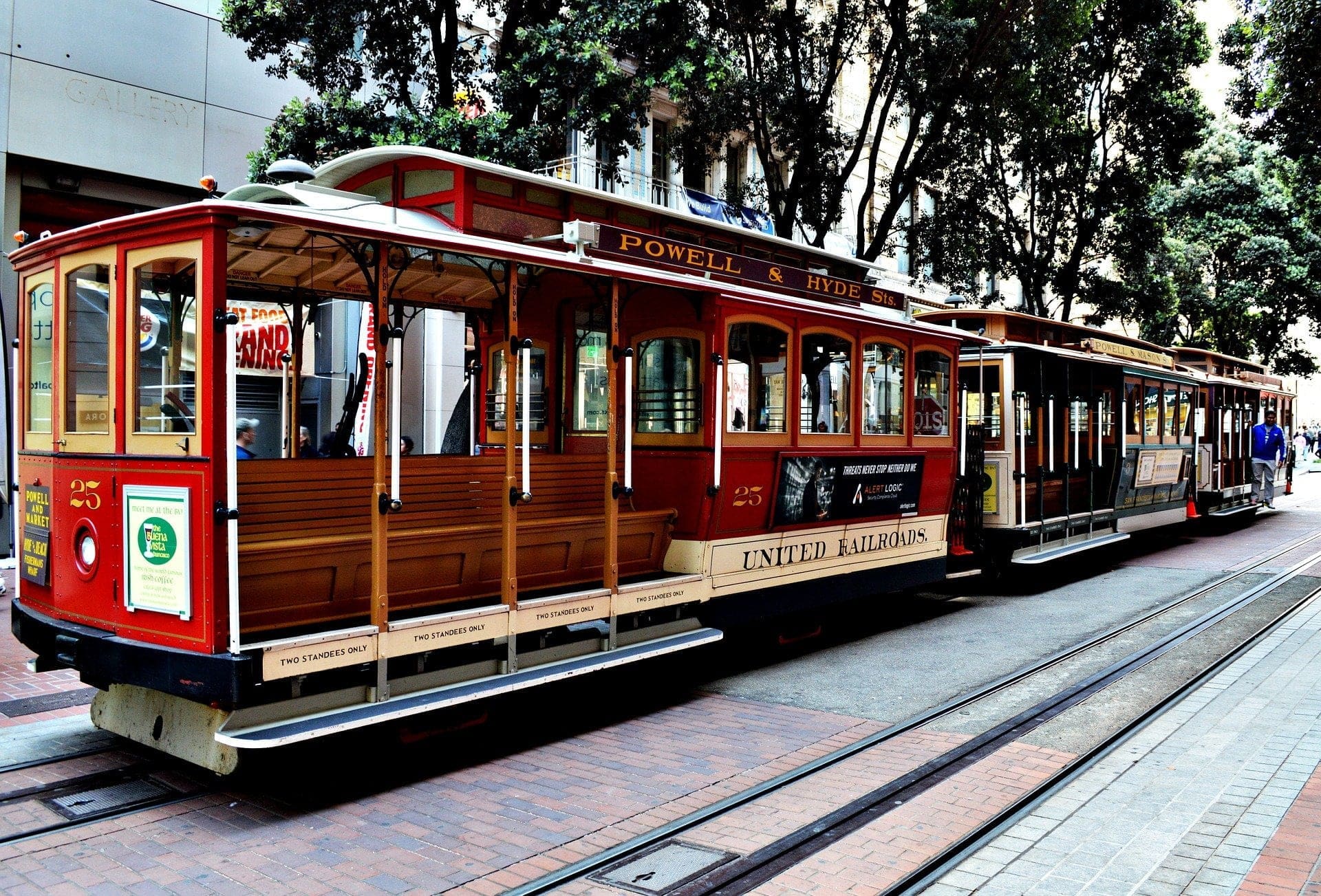 I recommend that you install the MuniPass on your phone – save time and hassle and purchase tickets for everyone in your group easily.
In addition to buying a MuniPass for daily rides on public transportation you can purchase a full CityPASS that includes access 3 days of Cable Car and Bus Transport,  Access to California Academy of Sciences, Blue & Gold Cruise (more on that below), Aquarium of the Bay, Exploratorium OR access to San Francisco Museum of Modern Art.
Visit China Town
Growing up in the 80s, no one could avoid the Jingle of the "San Francisco Treat". Whether or not we make this association for better or worse, San Francisco has an amazing and thriving china town.
From tasty fast Chinese foods to import stores, one can find about anything to eat and buy in China town. Experience amazing dumpling foods at Shanghai Dumpling, affordable Dim Sum at Delicious Dim Sum and tasty foods at Good Mong Kok Bakery.
There are too many restaurants to recommend or try all in a single visit so just look up what you're interested and head in and go for the experience.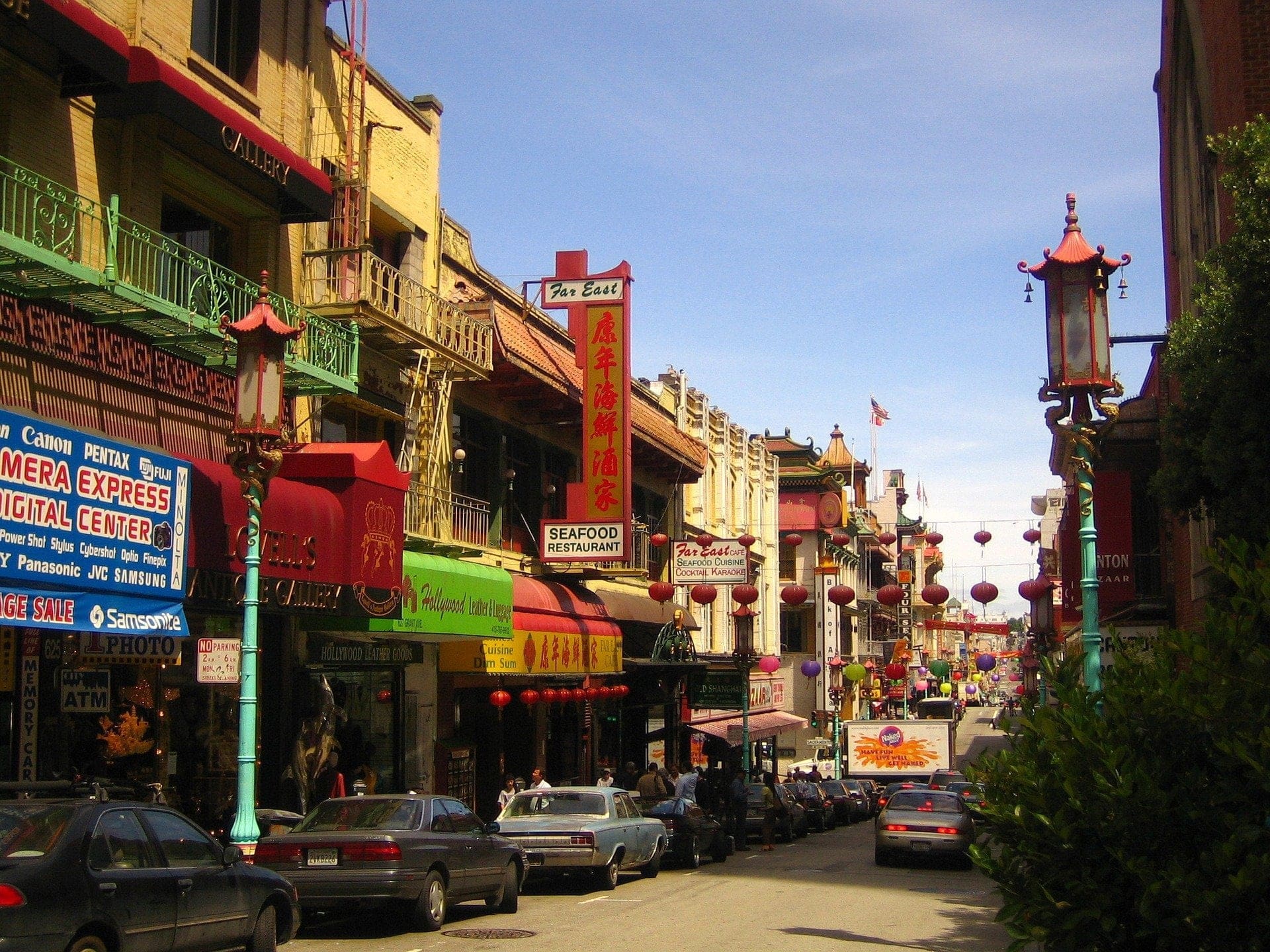 Recommendation – Install the Bing Mobile app or Google Maps and use it to find your favorite style of food nearby.  With so many options and so little time, you can use this app to help narrow down your search for awesome eats or one of a kind shops in China Town.
Go to an Event
Find an event at the Chase Center San Francisco.  From Dave Mathews to Metallica there are shows for everyone to experience.  Theater, Comedy, Sporting and Music events happen here every weekend. Be sure to see what events are scheduled during your trip and purchase tickets in advance!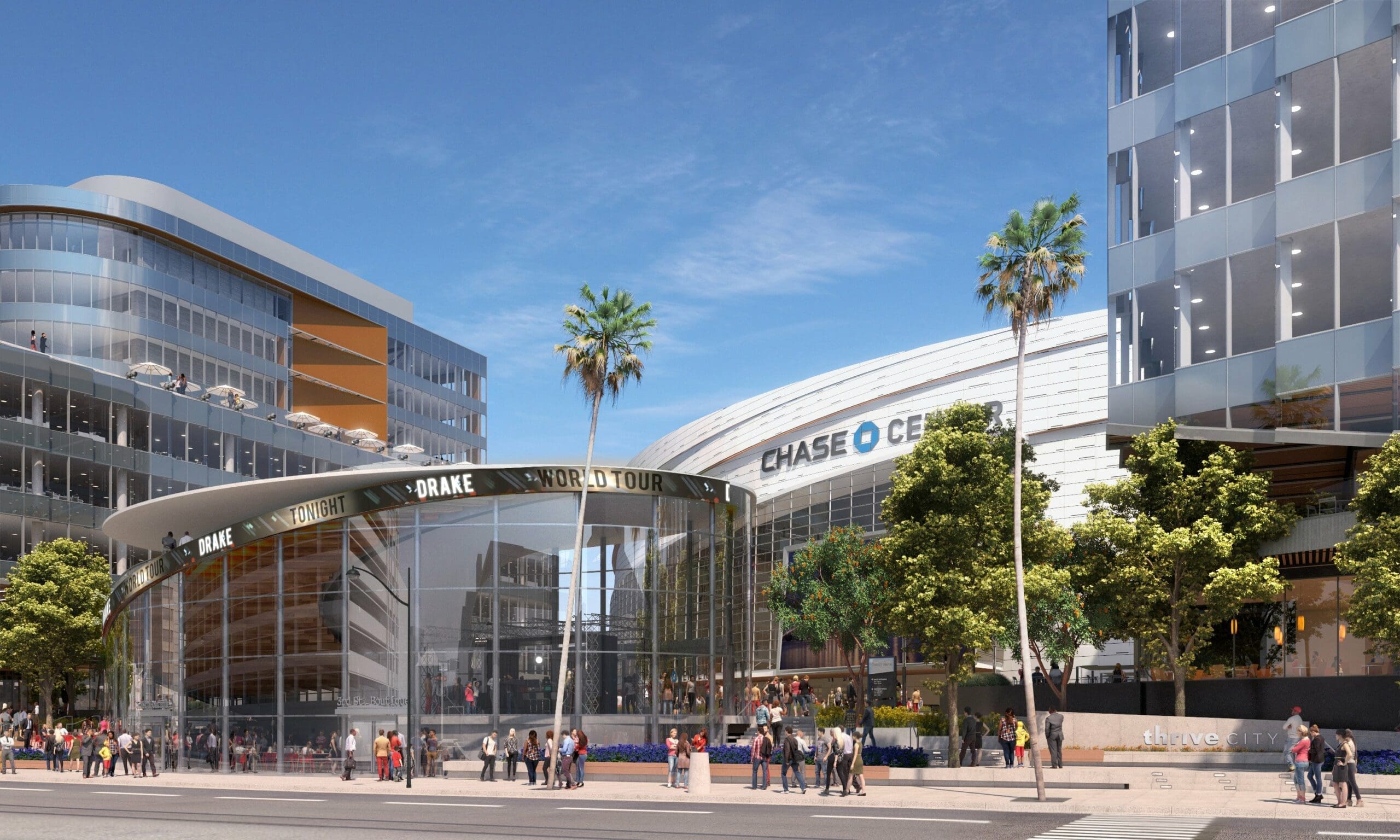 Whether you want to see a basketball game or check out Trevor Noah the Chase center has a broad range of performances, events, and experiences for the entire family.
In San Francisco or across the country purchase your chase center tickets online and experience some amazing San Francisco live arts and culture.
Golden Gate Bridge
Infamous for its broad span across the ocean connecting San Francisco to California. One can take a bike ride tour from town to enjoy a slow pace along the golden gate bridge, or you can take a boat tour to go up and around the pillars and see it from the ocean vantage. I enjoyed the Blue & Gold cruise in the bay that takes you right up to this amazing marvel of engineering.
Dress warm, the bay is cool and windy but the experience is awesome!  The Blue & Gold Cruise is included in the San Francisco City Pass.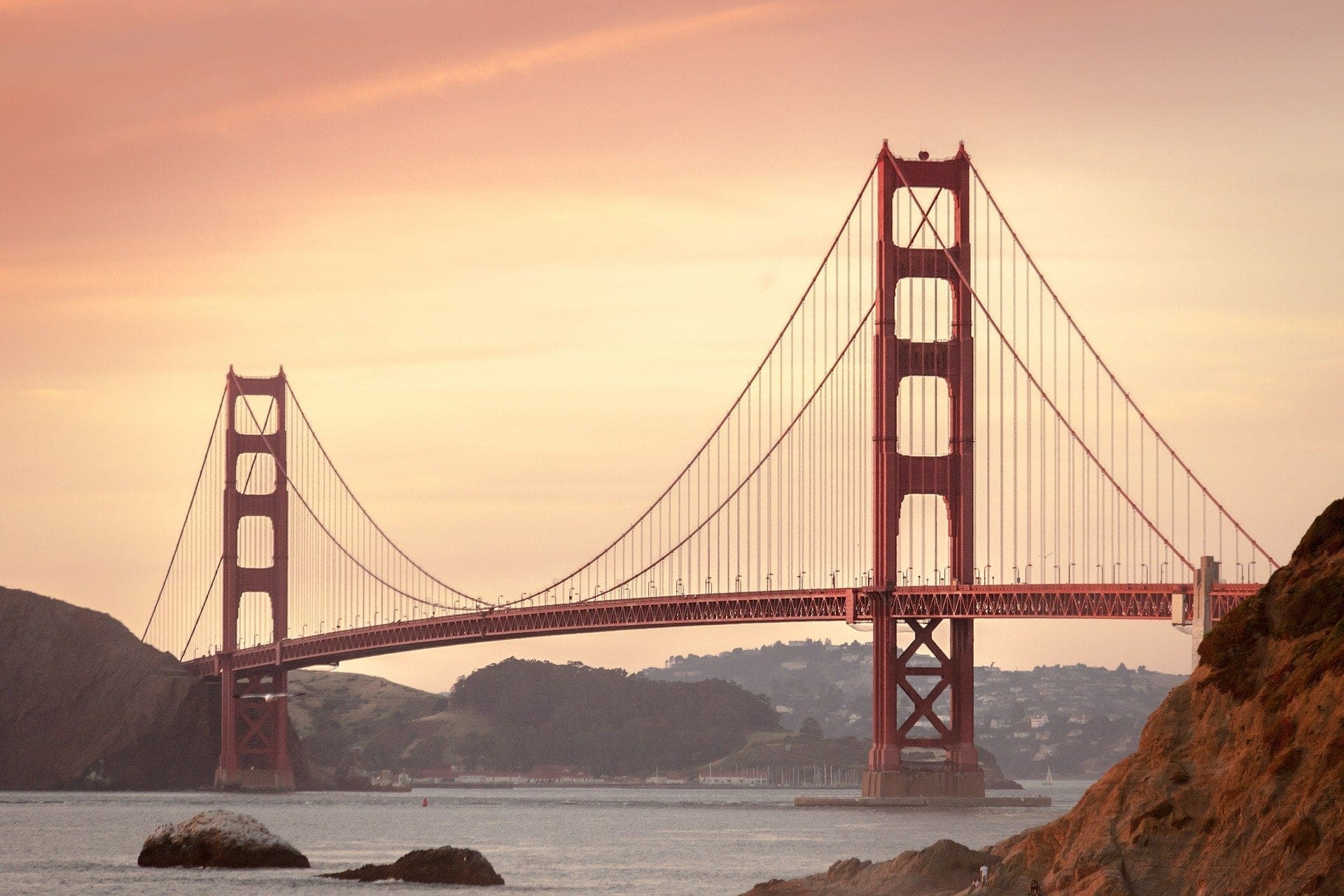 Did you know that the Golden Gate bridge is over 1 mile long and standing nearly 750 tall? It's named for the Golden Strait where San Fransico Bay meats the Pacific Ocean.
Be sure to bring your camera and take the time to get some great shots!
Alcatraz
Once an impossible to escape prison, now an impossible to avoid tourist destination. Take one of the boat tours to visit the island and check out one of the most infamous Prisons in US History.   The Blue & Gold boat tours will take you right up and around the island.  Island stopping tours are available right on the piers if you wish to get more close and personal to experience the island and prison by foot. Be sure to make prior arrangements if you wish to experience the island directly.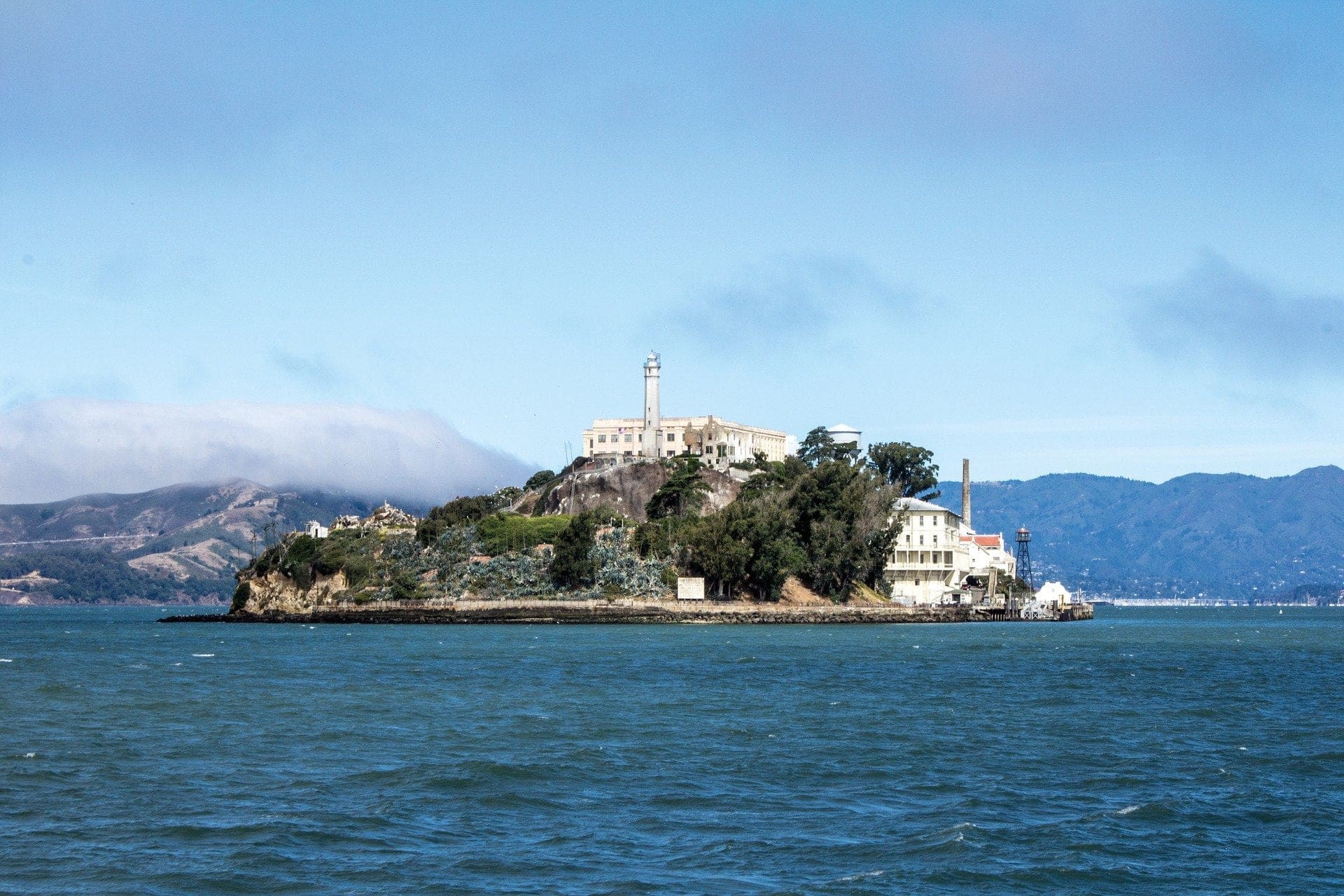 Full of history and now a National Park, Alcatraz is a unique experience whether you pass by on a bay tour or land on the island with one of the many walking tours available.
Check out the Pier 39 Sea Lions
Checking out the seals is essentially a two-for-one trip; while you're visiting Fishermans Warf, you can visit the sea lions and grab some food and often enjoy street performers. Get a chuckle out of the lazy seals, enjoy a one-person band and chomp down on some infamous pier foods.
The sea lions moved into the pier after the Loma Prieta earthquake in 1989 and haven't really left since. Initially a nuisance to the owners of the pier, now an actual draw for people to experience the lions cheerfully bark and thrive on the pier and have dedicated pads for them to live on.
Pier39 has plenty of dining, shops, attractions, and events going on weekly. Be sure to check out what is going on for your weekend trip!
Wrap Up
San Fransisco is a beautiful city full of life and things to do. We can't cover it all in this simple guide but hope you can find something you can enjoy to experience this amazing town. So much history, culture, food, and experiences to see and do that its hard to accomplish it all in a single lifetime, let alone a single weekend.
Pin It! (Save & Share)