As we all know the warmer weather is starting to come around, which is my favorite time of the year. It's when my family can escape to the outdoors as I throw up my hammock to read a good book, as well as relax. Speaking of hammocks, the one to talk about is the Twisted Root Design (TRD)  hammock. I purchased this hammock 2 years ago to bring along when my family goes camping. Let's Jump into the Twisted Root Design hammock review.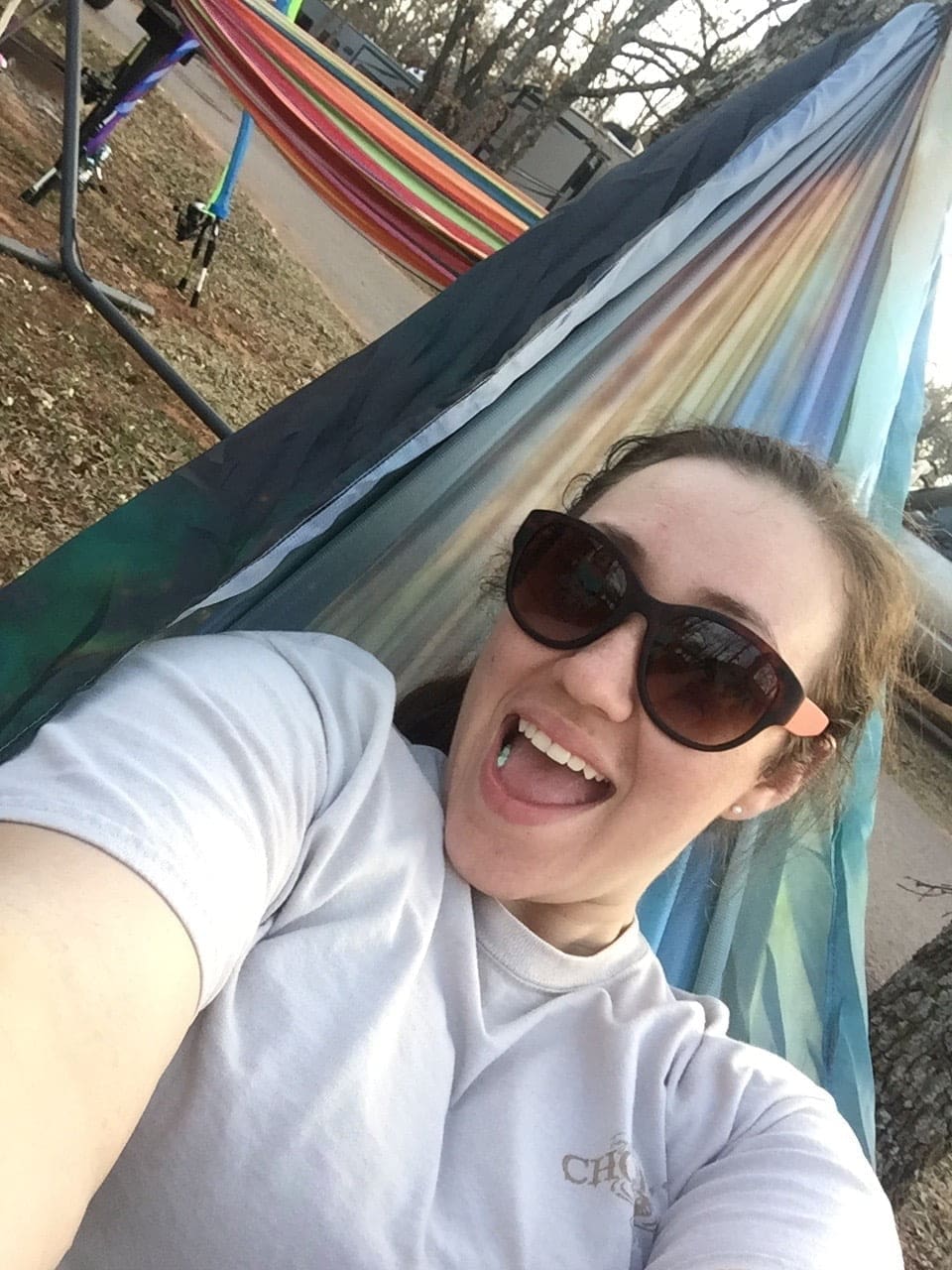 I purchased this hammock after researching different brands and comparing specs, along with prices. While shopping at our local sporting goods store I saw this print and had to have it. Before I purchased this one we were using a woven hammock which wasn't ideal for what I wanted it for. So, I upgraded to the TRD hammock and haven't looked back. The TRD hammock has been through 2 camping seasons and still going strong. I purchased the galaxy print which is beautiful. It is my absolute favorite print that they offer.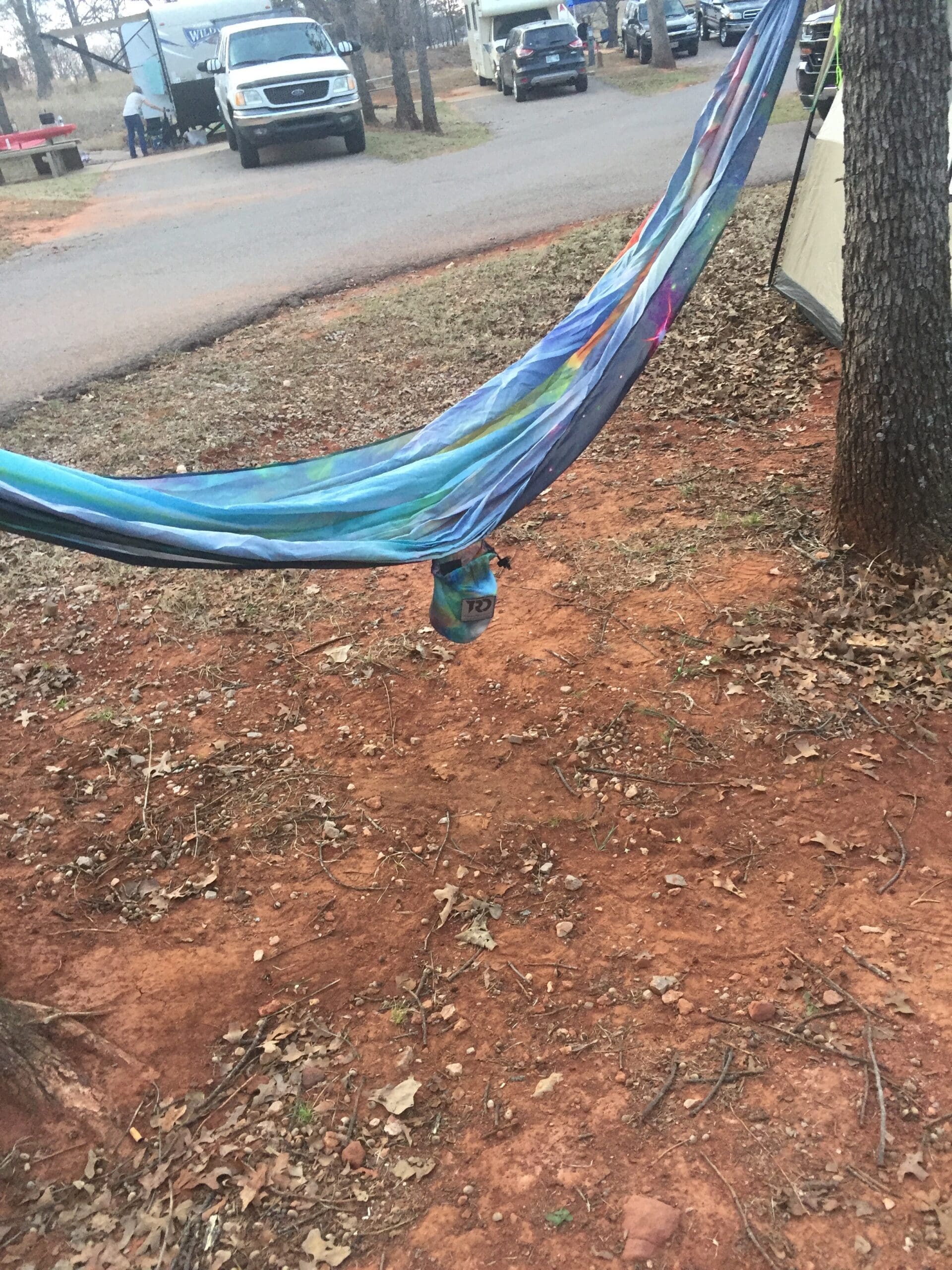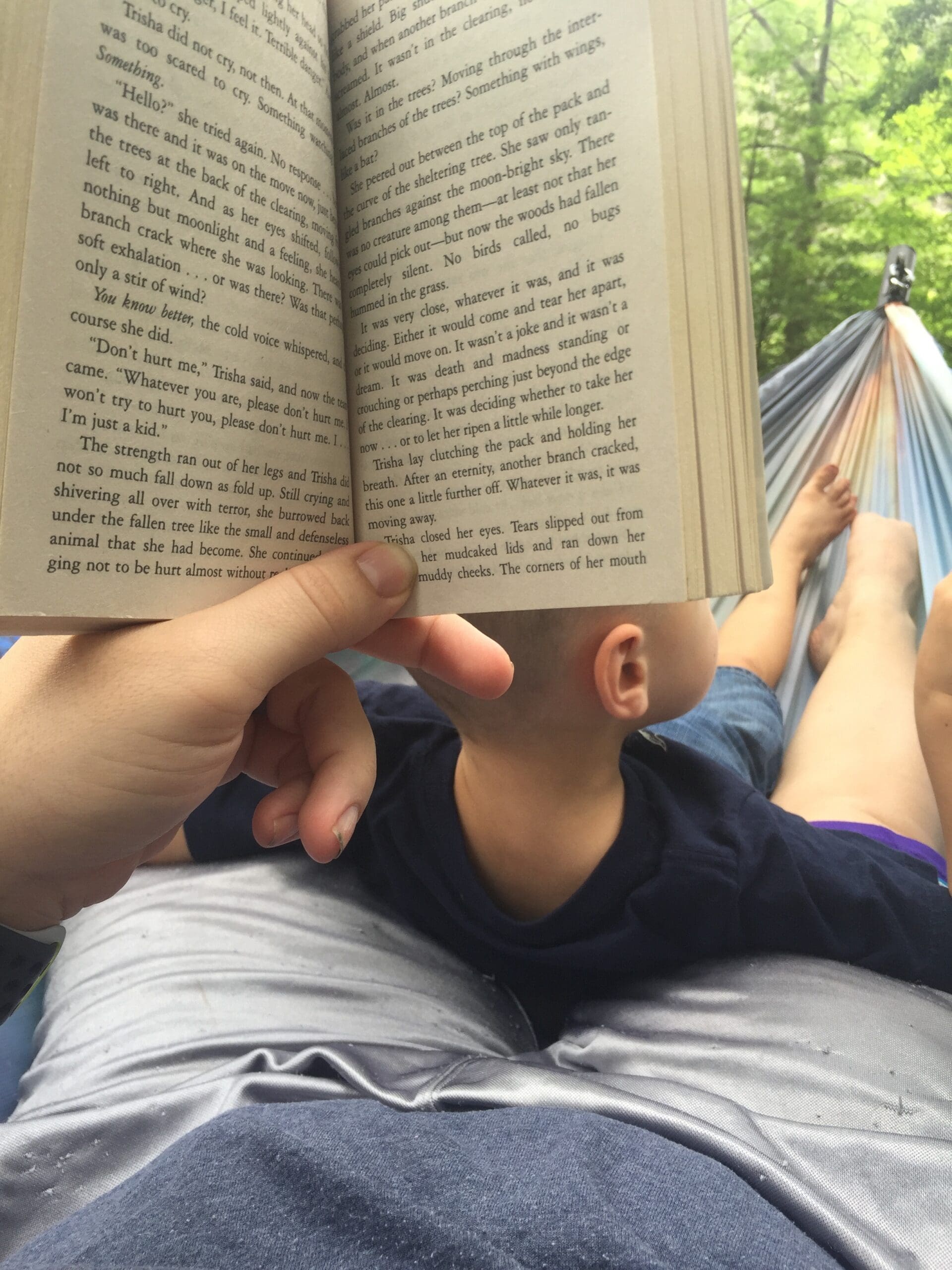 TRD Specs
The TRD hammock is lightweight so if you are a backpacker you can easily store this without the extra weight. It weighs less than some of the other brands out there and comes in a small pouch, which when unstuffed the pouch turns into a pocket where you can store things while relaxing in the hammock. It comes with 2 steel carabiners attached to each end for easy assembly. This design has a weight limit, max of 400 pounds, this has allowed me to enjoy the hammock with my kids. It is very durable, my kids have used it as their swing and it has held up great.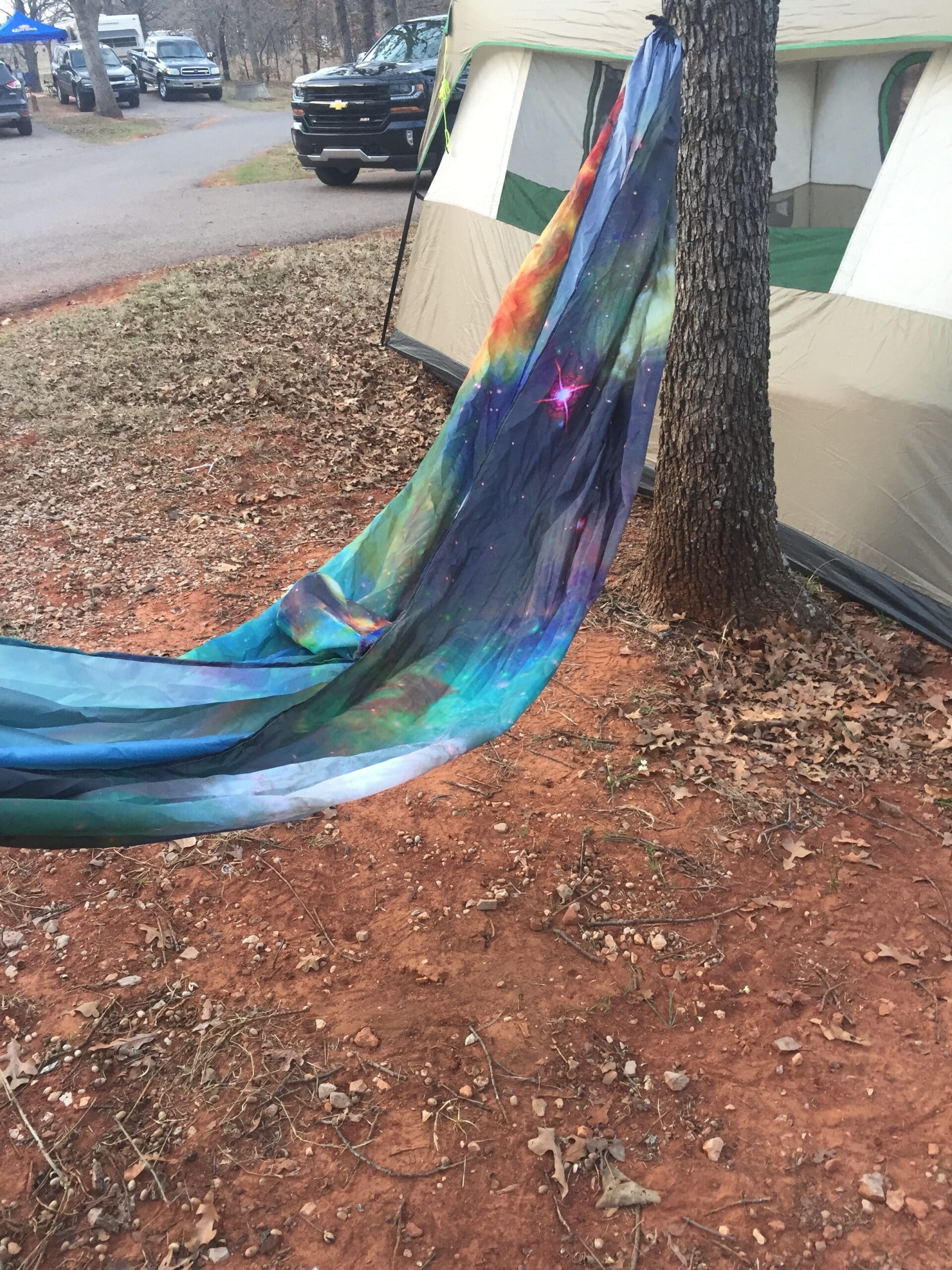 I have used this hammock 2 ways: The traditional way with trees, along with using a hammock stand, when trees were not an option. It was easy to put up, as well as take down both ways. The material used is very breathable and dries fairly quickly. While using the TRD hammock I have received so many compliments on the print that I chose. The TRD hammock is a great hammock at a great price that won't break the bank. The TRD hammock is a great hammock for a newbie or a pro. This is a highly recommended hammock from my family to yours if you love relaxing comfortably outdoors. Whether it's camping or in your own backyard. You won't be disappointed. Let the hammock season begin!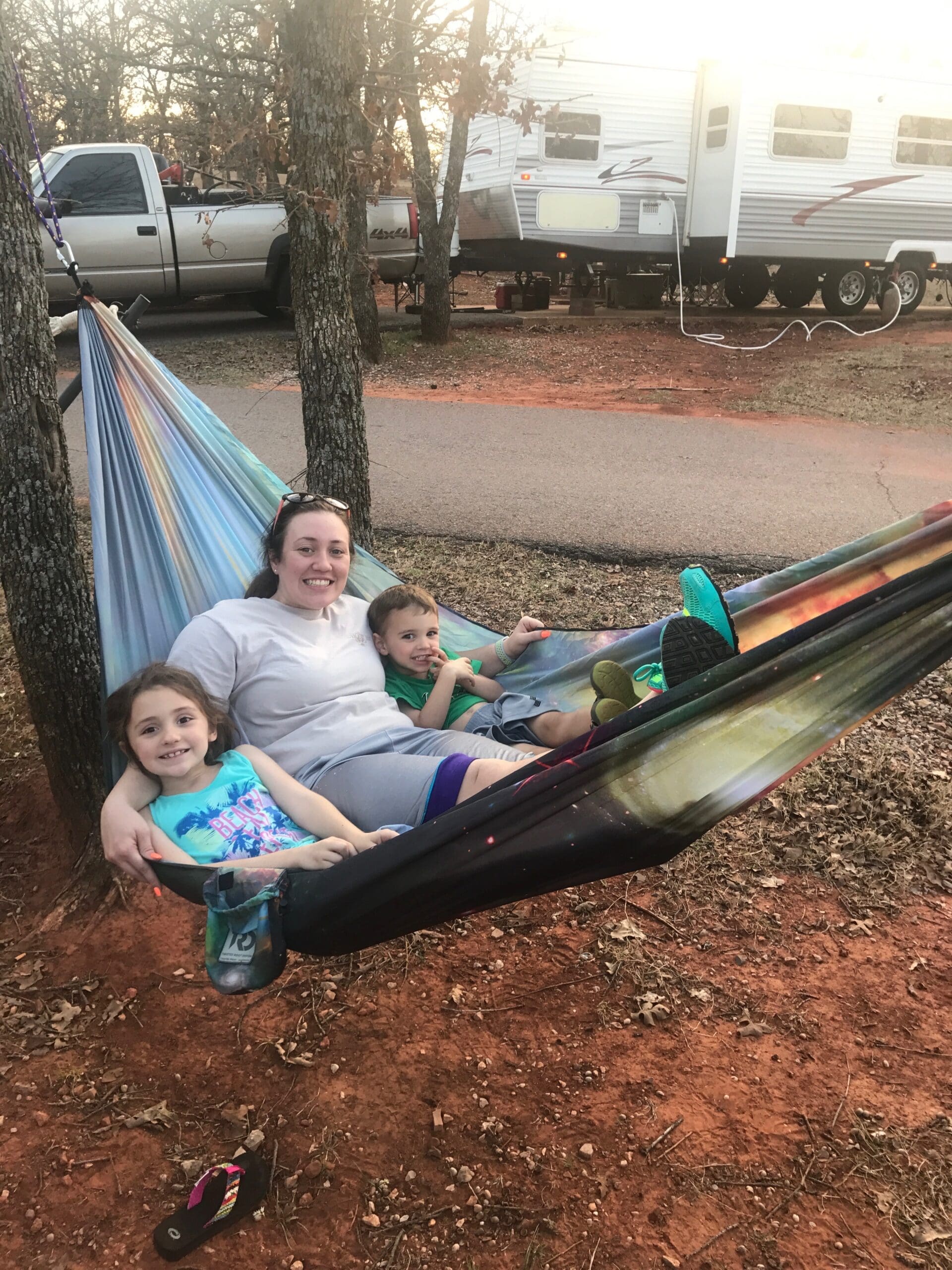 Buy Online
Thanks for checking out our TRD Hammock Review! Do you own a TRD Hammock or a competitor product? Have your own feedback, tips or updates – We'd love for you to leave a comment below or join our online community!