On a dark and cold winter night, the Ice Castles are mysteriously alluring.  Their tall walls of ice glimmer with magical promise, a sharp contrast to the slightly worn gas station across the street and the everyday goings-on of a small Minnesotan town.  Excited exclamations of adults and children alike float out into the parking lot from the inside of the complex.  The unknown beckons. Welcome to the Minnesota Ice Castles.
Minnesota Ice Castles
The frozen entrance tunnel is tall and narrow, and every time a group in front of you stops for a photo your anticipation builds.  Then, there they are – the Ice Castles!  Towering behemoths made up of countless icicles as long as your arm rise up from the ground all around you.  Shimmering purple, blue, and green lights glow from inside the clear walls.  A light layer of fresh snow frosts the tips of each structure.  Everywhere you turn, there is something beautiful to explore.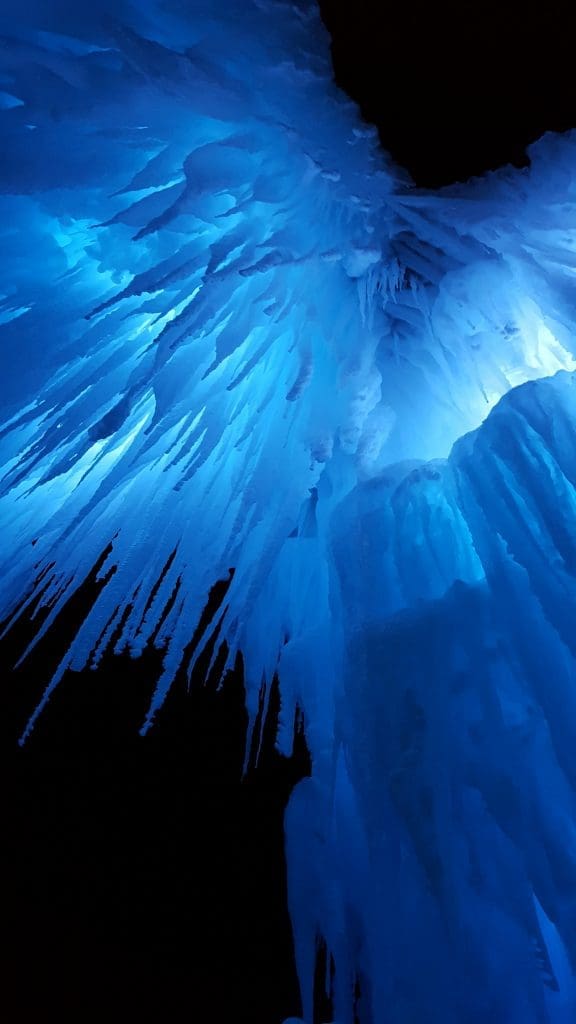 Going through one towering gateway, you might discover a four-foot-tall ice "cauldron" with an illuminated fountain bubbling deep down in its center.  Through another archway, you've suddenly entered a miniature maze.  Find your way out, and you'll encounter a variety of ice slides – small and open air for small children, or longer and enclosed for older children and young-at-heart adults.  In the main open area, large organic shapes surrounding the perimeter provide perfect photo opportunities and the chance to simply admire the layers of ice and the magical lighting.  This is also a great area to warm up, as there is a small fire and a booth selling coffee, hot cocoa, and sweet treats.
Last January, my husband and I visited the Ice Castles in Stillwater, MN.  This annual two-month event uses 50,000,000 pounds of ice to create a winter wonderland enjoyed by both kids and adults.  Rather than chiseled blocks replicating man-made buildings – as the name "castles" might indicate – they are mostly wild-looking structures celebrating nature's raw beauty.  The walls are approximately 10 feet thick, and crews grow roughly 10,000 icicles every day to keep the complex maintained.  While the Ice Castles are lovely at any time, they are particularly enchanting at night.  The colored lights illuminate the depth of the ice, and the dramatic structures are a stunning contrast to the night sky.
Planning Your Trip
If you want to explore this winter wonderland yourself, it's time to start the countdown.  Minnesota's changing weather prevents the ability to specify an exact start and end date, but the Ice Castles generally open in late December or early January.  They close around late February or early March.  During this time frame, their hours of operation are:
Monday, Wednesday-Thursday: 4 pm – 9 pm
Closed Tuesday
Friday: 4 pm – 10:30 pm
Saturday: 11 am – 10:30 pm
Sunday: 12 pm – 8 pm
I highly recommend purchasing tickets online in advance for a $4-$5 discount.  Tickets range from $9.95 (for children on weekdays) to $18 (adults on weekends).  Visit their website at http://icecastles.com/ for exact prices.
When visiting the Ice Castles, don't forget that they are in fact ICE!  This means bundle up with lots of layers and wear boots, or at the very least thick waterproof shoes with good grips.  Even the ground is made of crushed ice, so strollers and wheelchairs will be difficult to use.  If you are bringing children and are concerned about them walking the whole time, bring a sled to pull them instead.  Don't forget your camera, but leave the tripod and any other equipment at home as they are not allowed inside the complex.  Pets (exception: service dogs) are also not allowed.
If you don't live in Minnesota, you might still be in luck!  The Ice Castles also have locations in the following cities:
Wisconsin Dells, WI
Midway, UT
Lincoln, NH
Edmonton, Alberta
While the information provided here is specific to Stillwater, Minnesota, the experiences are likely to be fairly similar.  This magical experience is a must-do, so add it to your winter bucket list today!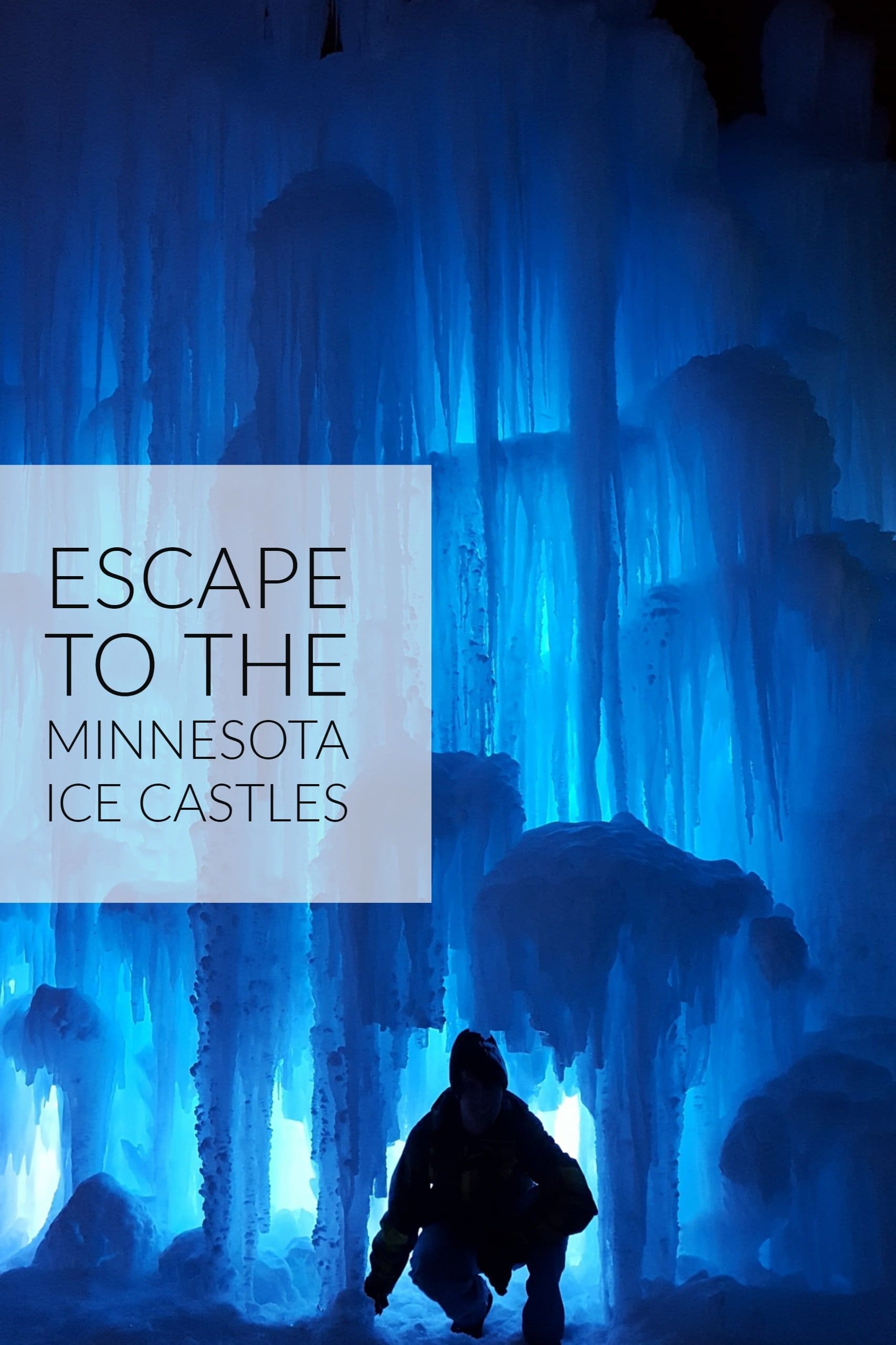 Have you seen the Minnesota Ice Castles? We'd love to hear about your experiences visiting this winter wonderland.