We've been enjoying sharing the joys of imaging comet Neowise right from the comfort and safety of our backyard.
Check out our YouTube video below! We did a series of thirty second exposures and tracked the comet until we lost it over the horizon/trees. Once comet said bye for the evening, we did some DSO's
We've made some upgrades and changes to our set up so our next stream will be 1080p and we hope to have a slightly different filter to cut down on light pollution but show more comet detail.
Thanks for checking it out and let us know if there are any cosmic wonders you would love to see on future live streams!
How to find Comet Neowise?
Comet Neowise in the northern hemisphere is currently still visible as it's passing just below the big dipper during the evening hours immediately after sunset. If you are in a light polluted area, I'd recommend that you have binoculars or a telescope to see it. If you can do prolonged exposure photography that will also help in capturing its faint details.
Look to your north / north west – If you have a compass around 320 degrees. Comet is passing just below the handle of the big dipper.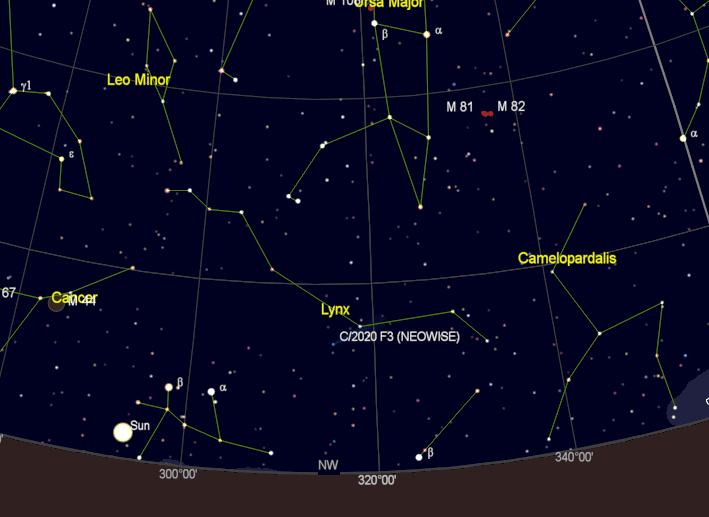 If you can get an hour or two North or West of your city lights, the comet is visible to the naked eye and is a glorious sght to see in person! Highly recommended!
Enjoy C/2020 F3 (Neowise)