Everyone around the world, whether or not they are the outdoorsy type, has their own spot. A place that they found either by happenchance or through careful searching. The spot could be a small clearing inside a forest, a makeshift bench found at the top of a hill or a short trail where you can relax. For many people, the spot is something personal and always to be remembered fondly.
If you are of the outdoor variety, you may have several spots through all your time camping, hiking or traversing the outdoors. For you, it may be more than a hobby and something you want to do on a regular full-time basis. You can start to help other people find their perfect spots.
If you're looking for a job in the outdoors, check out some of the career paths you can take and to get your gears rolling.
Park Ranger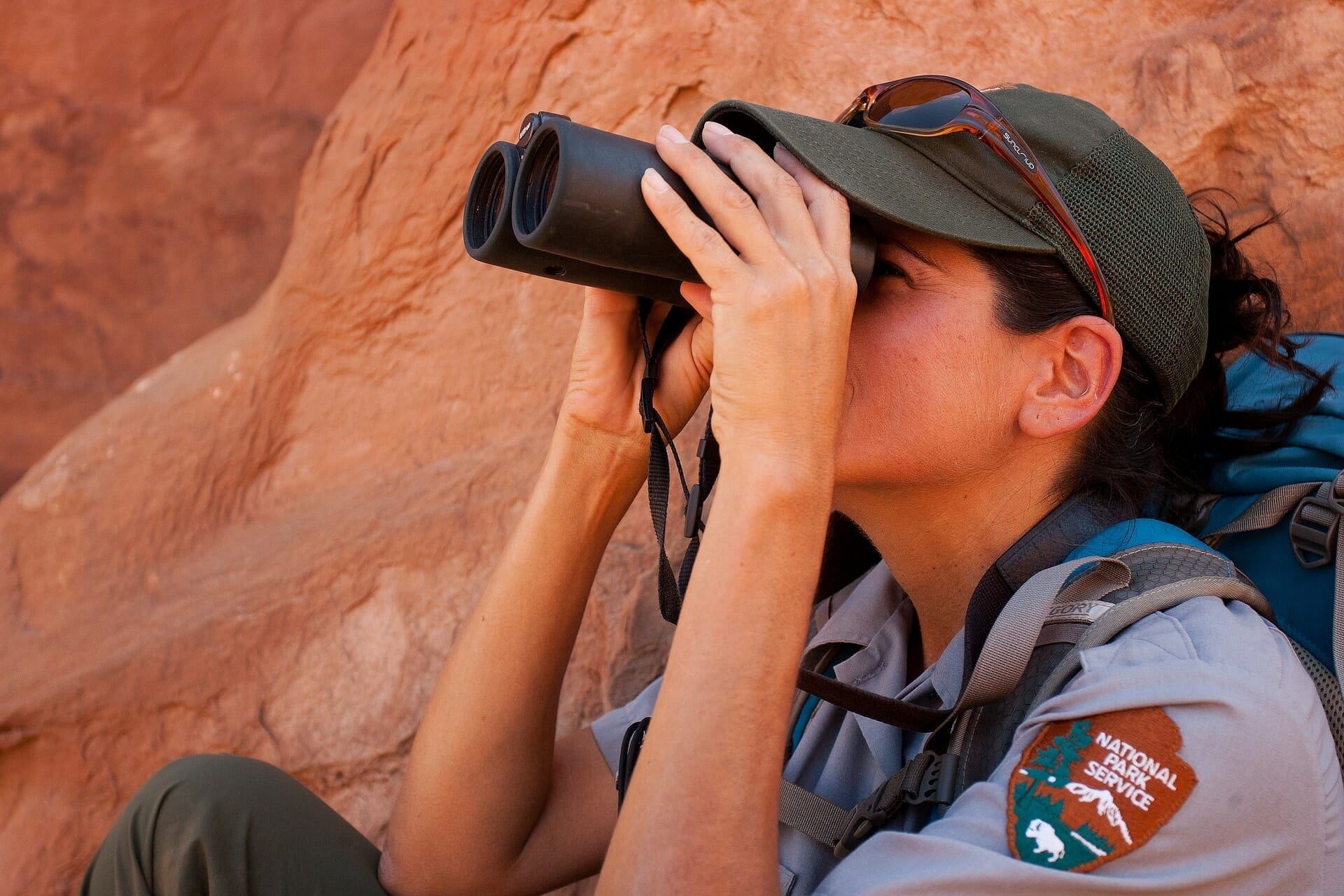 No surprise here, the first job on our list is that of a park ranger. If you're looking to become a park ranger, the list of requirements is not incredibly long but can be quite specific. Many study something like botany, zoology, geology, or ecology and some universities even offer programs specifically designed for a career as a park ranger.
In the US, all park rangers must be US citizens and undergo a bit of training both before and after being hired. This also depends on what kind of park ranger you're going to be, which is in itself dependent on where you're going to work. Snow rangers will be working in the mountain more while water-based rangers may be responsible for water rescues or be in charge of certain vehicles.
Guiding
Even though free tours are coming up no matter where you turn your head and guides are often thought of in cities or on buses, that doesn't mean you have to be limited.
Becoming a hike guide is an excellent way to continuing exploring the outdoors, but to bring others along with you. While you may not be able to turn this into a fulltime job immediately, it can be a great bridge into working at a nature park or an area full of eco-tourists.
Guiding is not just limited to hiking though, as there are plenty of options for vehicle tours or multi-day wilderness guides. You will have to know the area and terrain well as well as being an experienced hiker. If you've been going solo for quite some time, you should look into making your own hike guides and looking to sell them. They can be for your own designed hikes or even basic instructional guides for people looking to come into the area.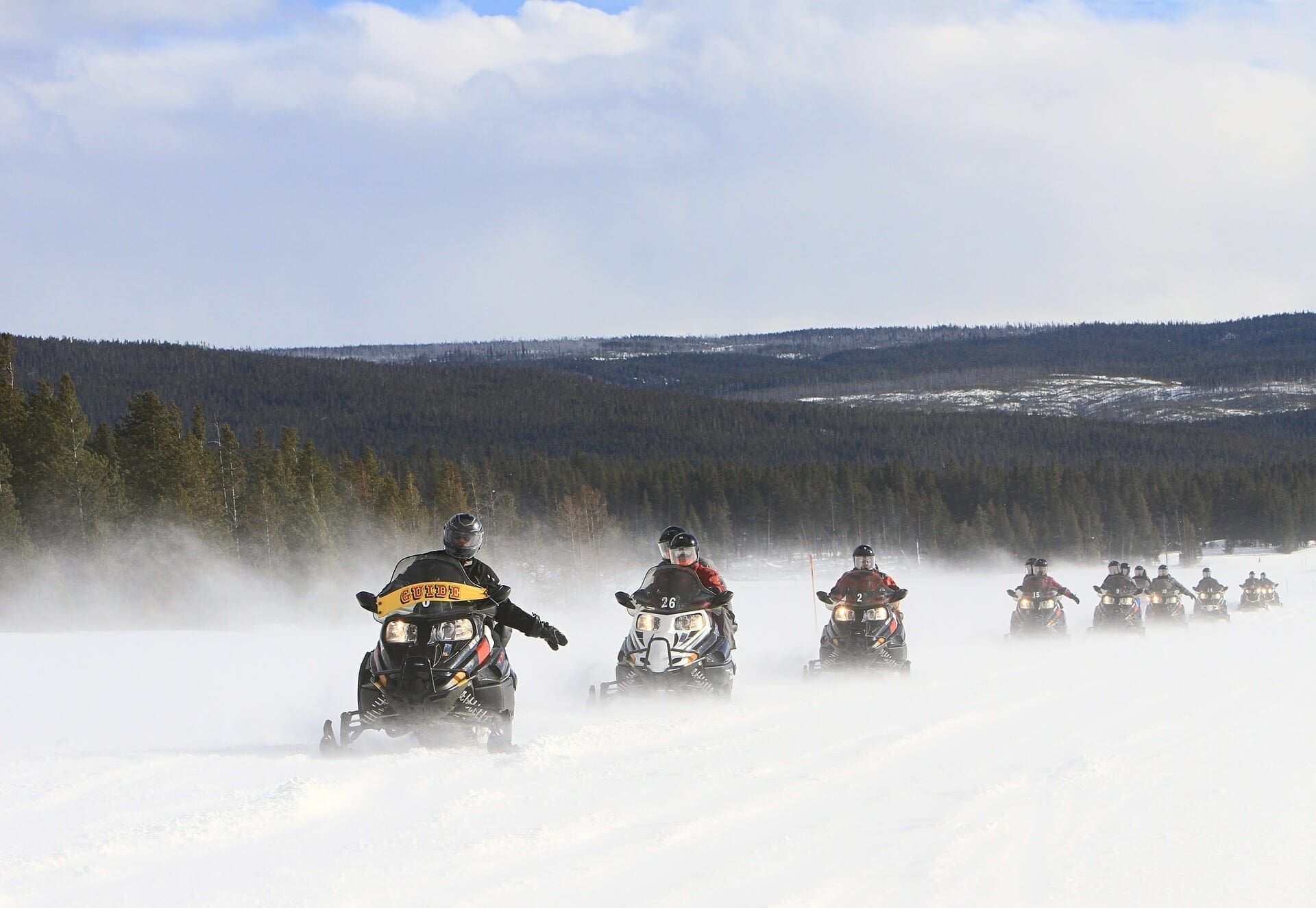 Your Outdoor Business
Maybe you don't have the perfect idea for an outdoor business, but you know it's something you want to do. It can be guiding, making hike guides, selling gear, being a luxury guide, a combination of all of the above or something completely different and unique.
While there are plenty of other articles and pieces of advice on there about how to start your own business, the wisest thing you can do is get online. It's how you're reading this now, right?  If people are coming into visit an area, they're going to be searching online first. Relying on local partnerships and word of mouth will only get you so far. You'll want to think of a solid business name and subsequent domain name to get your business off the ground and running.
Just remember that starting your own business takes a lot of time and even more patience.
The possibilities are limitless and there are lots of ways to get paid to travel, just be creative and remember that there are many people on the road as digital nomads or running outdoors related businesses across the world.
Temporary Jobs
Even though you love the outdoors, maybe you're not sure about making it your fulltime work. That's perfectly fine, as there are plenty of outdoor jobs that are seasonal or only around for the high tourist season.
If you enjoy being around and helping people, you can work at outdoor retreat centers. You can look into conversation jobs that pop up on a semi-regular basis around the country, where you will cover anything from wildfire management to habitat improvement.
Summer camps are also a great way to work with people and work outdoors. They are always in need of people coming to work during the summer and camps are placed all around the country. You will be tasked with leading a number of different activities and get to work on your people skills as well.