One of my favorite tools for producing time-lapse videos is the fantastic Microsoft Hyperlapse tool. It takes my otherwise bouncy/shaking shoulder & dash cam videos and turns them into amazingly smooth videos of my experiences over the mountains, through the woods and across the trails.
The Hyperlapse technology has been around for a while – Microsoft seems to be doing well with continuous updates and releases on Mobile space but has made it hard for Windows users to activate/purchase the software. I've reached out to Microsoft and hoped to update this page as soon as I hear back anything to find out if the desktop version will see some updates and hopefully make it to the Microsoft Store for purchase.
For the most part, I use the desktop version and to get started it is pretty simple. I've thrown together the following guide to show you through editing some quick and dirty footage and to let you see the settings and setup used to clean up some extremely shaky videos.
Time-lapse before video
Microsoft Hyperlapse Tutorial (quick & dirty)
Using hyperlapse is pretty simple.  For this demo, I'll just start by saving a GoPro time lapse from Quik.
From Quik Save your Video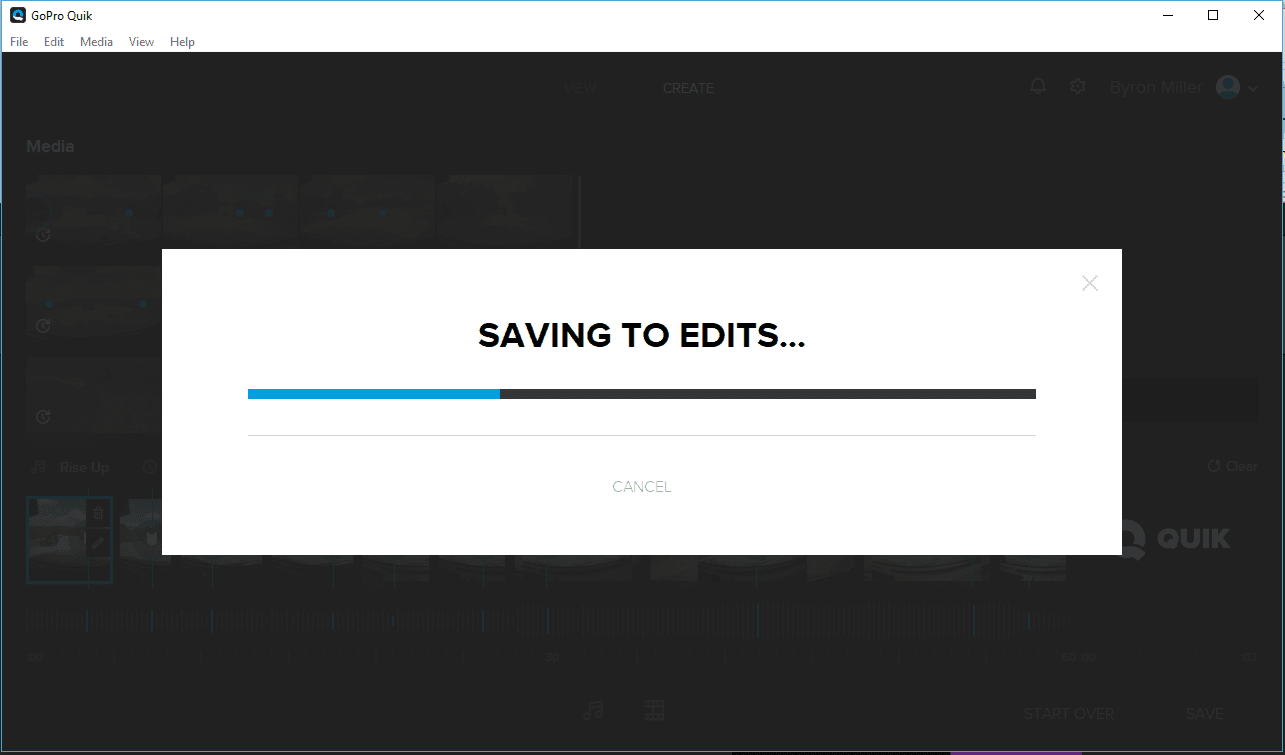 Open Hyperlapse Pro
Click New

Select Video you want to hyperlapse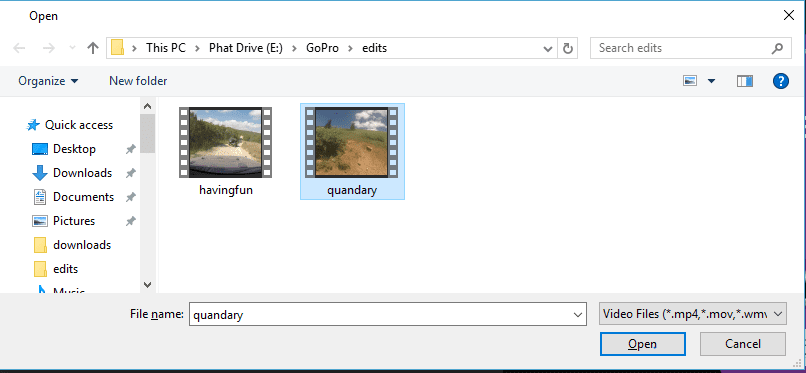 After clicking open on your video that you wish to hyperlapse the first screen should show start and end markers. You can drag the little markers around to adjust. I just leave as default example here: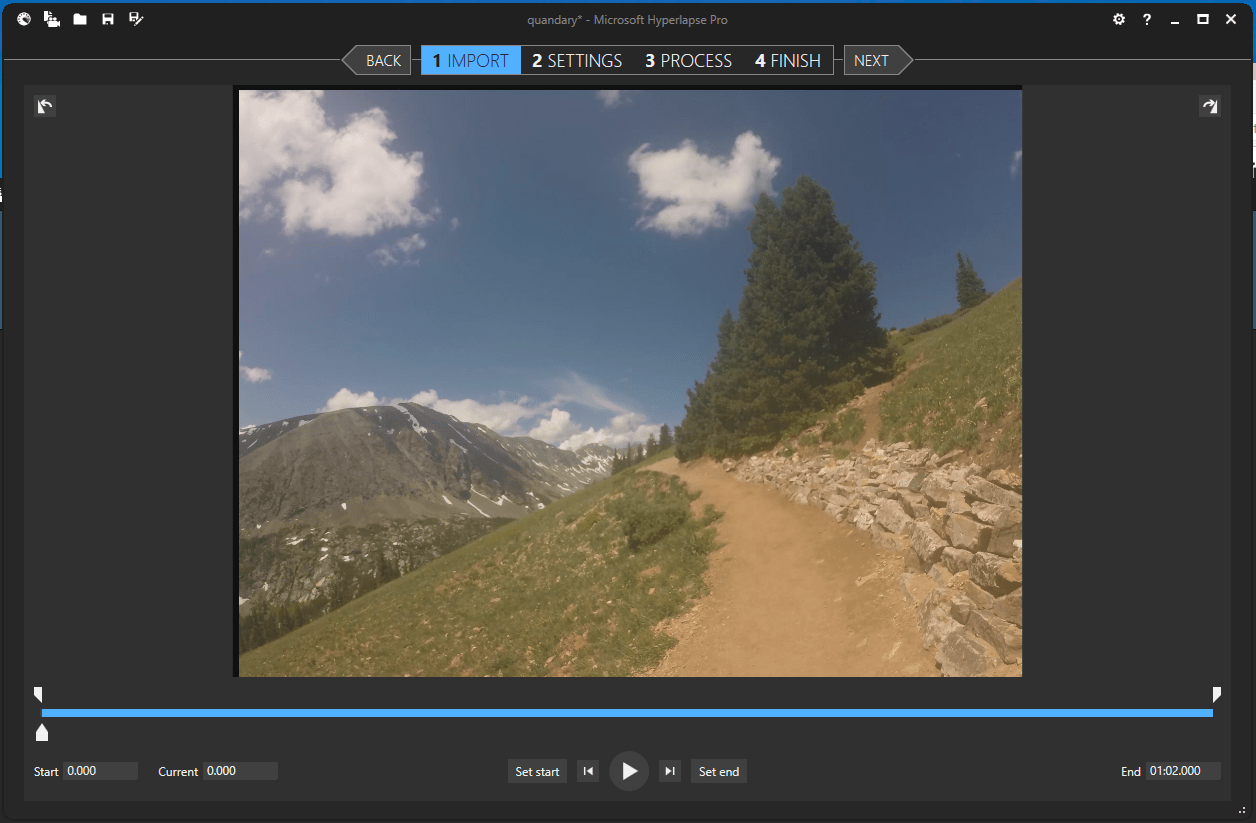 Once you have marked your time, "Next" (will go to settings.)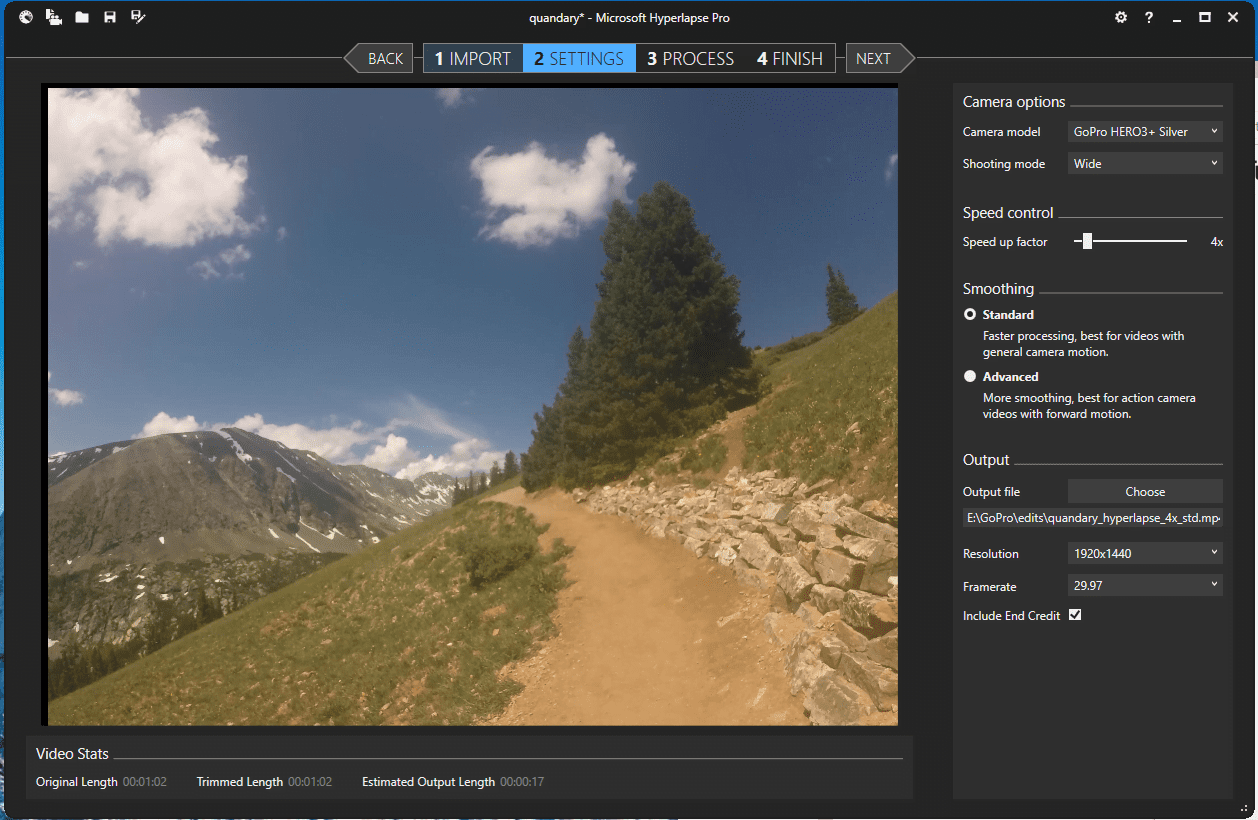 On the settings page, I set my time to 4x, and I selected my source Camera option as GoPro Hero3+ Silver and then clicked Next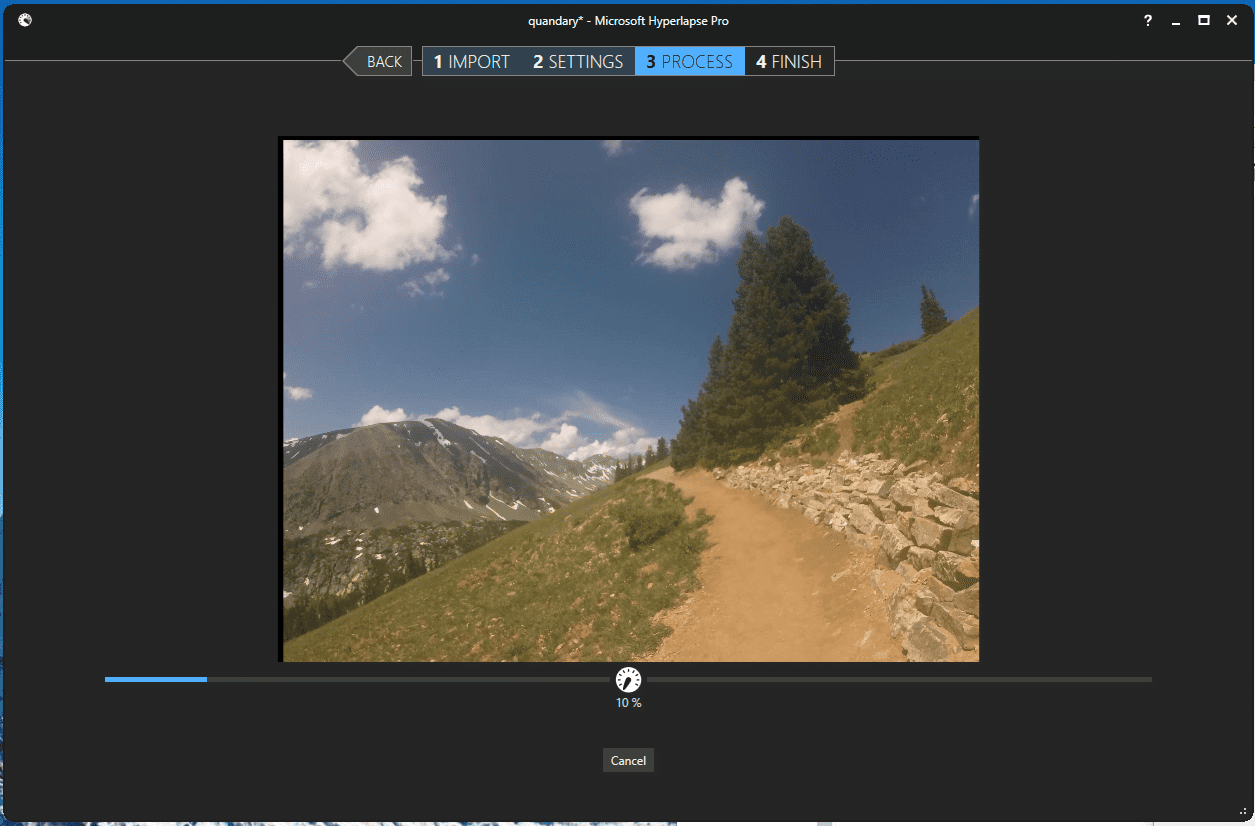 On this third screen – the process screen it all depends on how fast your computer is how long it takes. I have an AMD Ryzen 1700 and it takes all 8 CPUs and 8 hyperthreads but runs quick.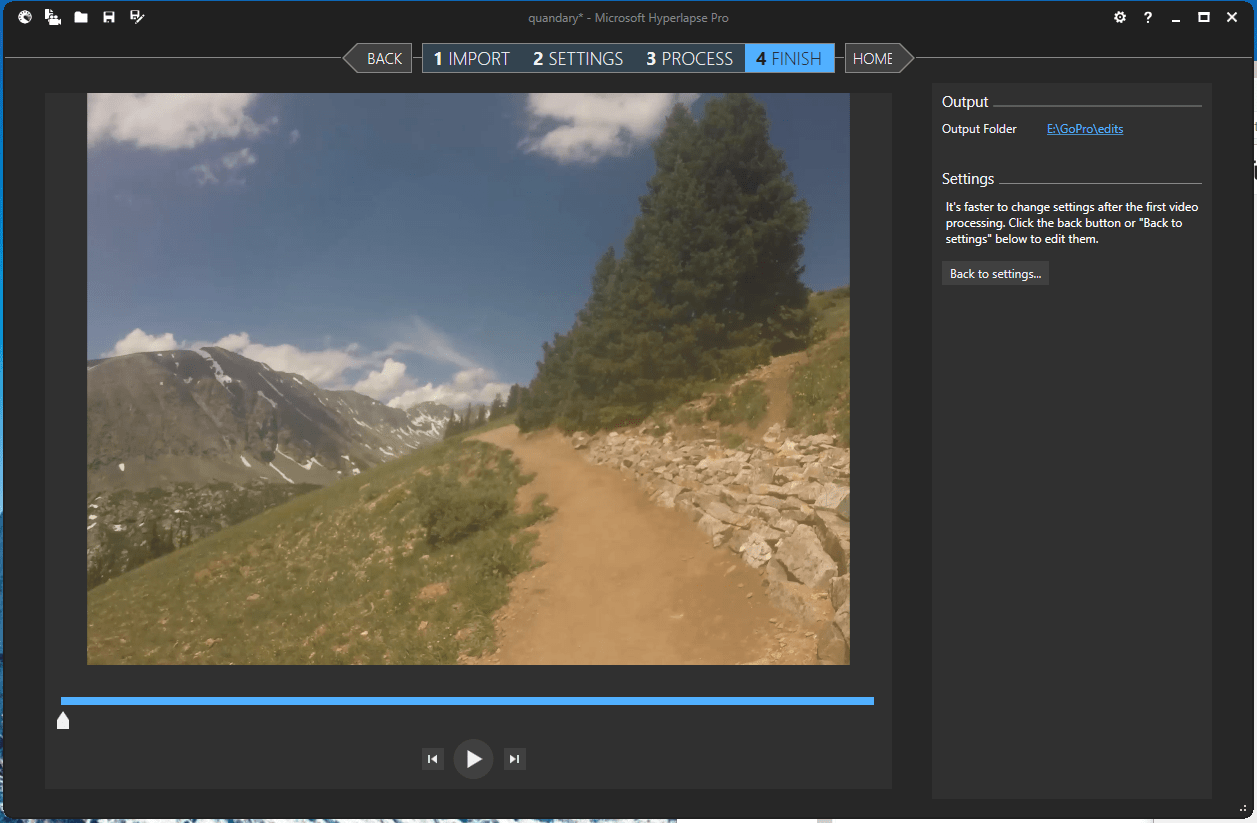 On the "Finish" screen you can watch the video that you just created and when you click "Home" it will ask you if you want to save the current project. If you save the project, you can go and adjust settings & re-encode without having to go through and re-select everything again.
Hyperlapse After video
Hyperlapse Info & Downloads
You can download Hyperlapse for Windows or your mobile phone or use their cloud offering on Azure media services.
Download Microsoft Hyperlapse for Windows
Download Microsoft Hyperlapse for Windows Phone
Download Microsoft Hyperlapse for Android
Microsoft Hyperlapse makes first-person videos smooth and speedy. They're not lying when they write about how cool the technology is.
Do you use Hyperlapse? Have any comments or suggestions? Leave your feedback below!
Now that action cameras have "motion lapse" built in – are you using 3rd party software like this anymore? If you have a go GoPro 7 and have some feedback on its performance, we'd love to have your feedback – leave a comment!